FURLA Spring/Summer17: A Bag for Any Occasion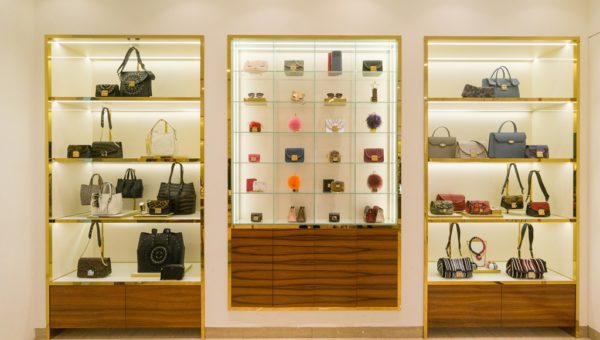 CONTENT: Yiew Kai Jie
IMAGE:FURLA
FURLA's highly anticipated Spring/Summer 2017 collection has released a wide variety of bags to suit a wide spectrum of users, for both the ladies and the gents. Exuberant, captivating and bursting with colours, FURLA is the essence of life, with an optimistic spirit combining energy and passion. The collection is a magnificent tribute to a journey of boundless discovery, expressed in a harmonious line-up of varied shapes, materials and decorative details that effuses a sense of exquisite luxury that comes with every FURLA bag.
STATE OF MIND
FURLA's S/S Women's collection is a keen appraisal of the world and all that it has to offer, guiding every woman in her quest for harmony. The newest bag of the women's collection is the Amazzone bag. A shoulder strap bag designed as a portable treasure trove for storing treasures collected on one's journey, the bag features smooth edges and comes in three different sizes- mini, small and medium with practical handles in addition to the strap. The bag comes in two colours- Ares brown leather and in it's more elaborate versions, an animalier print (zebra and jaguar) or a spring floral print on the Ares leather.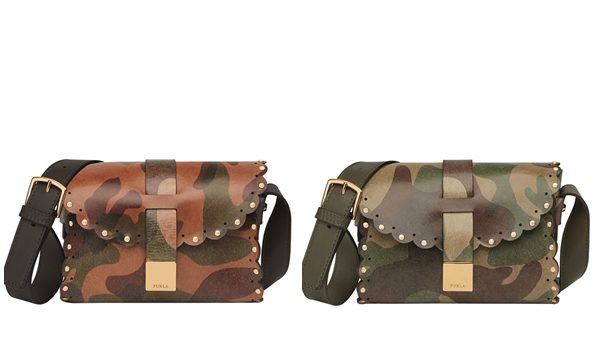 The FURLA Metropolis collection aims to link ancient tradition with modern technology, running the spectrum of baroque influencers to minimalism, exuberance to sobriety. Soft, supple and woven into the Vergolino fabric like a memory, akin to the thread connecting the elements of a story that spans over centuries, textile traditions are common to many cultures of the world. Keeping with the notion, FURLA has selected black, white and red shades that belong to any ethnic heritage.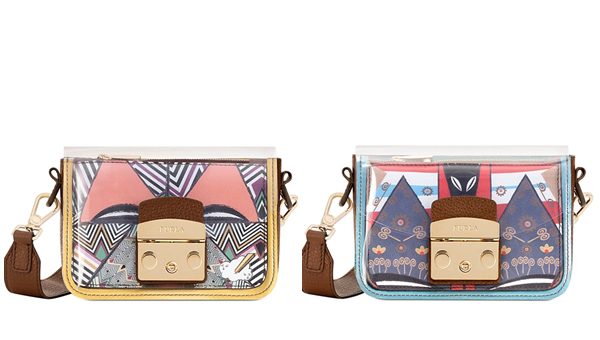 For the contemporary tribal version, Metropolis maintains it's typical golden metal clasp and features a slim black leather shoulder strap. There are also more practical everyday interpretations of the Metropolis in denim and monochrome leather and futuristic twists in the inflatable Oxygen and PVC versions of the bag.
The collection also puts significant emphasis on backpacks, travel totes and reporter bags: necessary accessories for people on the go. The Aurora tote bag dominates the line-up, to the new Lucky handbag, a minimalist-chic handbag with stark, elegant lines, metal details and micro studs. The Lucky handbag is available in a python print or in a two-toned colour version. The Dafne handbag is the most versatile handbag that can also be turned into a backpack, available in oasis calfskin in neutral grays, blues and browns or in a bright fuchsia colour. The new Vittoria drawstring handbag captures the collection's contemporary flavour and stands out for it's sliding handle, which is made out of Vit. It is available as a tote or shoulder bag closed with a fine strap in front. The Vittoria also comes with a matching clutch as well.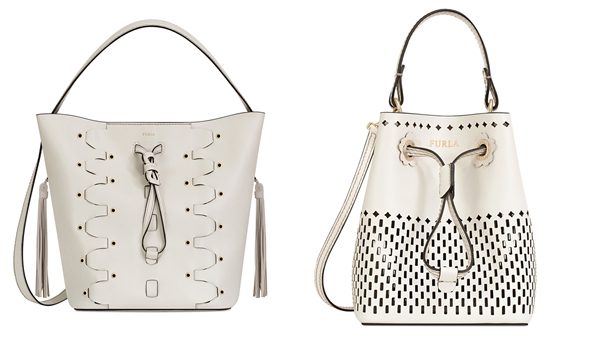 The highly personalized Stacy bucket bags are the most joyful bags in FURLA's S/S collection, they can be customized with new spring charms: hearts and stars decorated with fringe, as well as a range of fun travel accessories.
A LADY IN RED
In the spirit of the upcoming Valentine's Day, the FURLA Club handbag brims with Italian craftsmanship and passion. Adorned with glittered metal studs, eyelets, ornamental laser work and 3D floral applications, it is made of three different types of leather. In this ruby-red Valentine's Day special edition, available in a mini or small size, Furla Club is a modern, ultra-feminine expression of the classic moonlight serenade, in addition to its sack shape and guitar-inspired strap which adds a touch of musicality to its romantic glamour.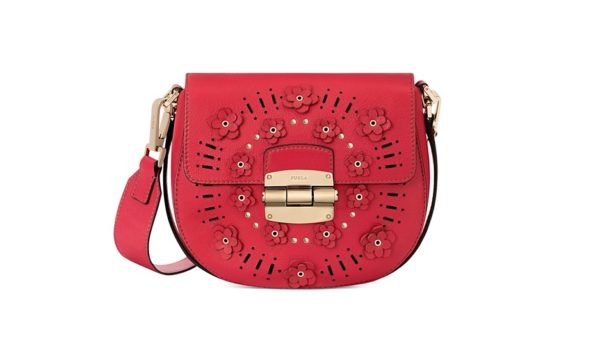 SOMETHING FOR THE EVERYDAY MAN
Not wanting to leave the gentleman out of the picture, FURLA has created several collection of bags specially designed to accompany any man on his journey, regardless of which path he takes. Versatile, functional and convertible, they are made of the softest calfskin for a more casual appearance. Developed around three product families, each of which represents the versatility of the bag to be able to fit the different characteristics of different men.
Leisure– The Icaro backpack in hammered calfskin is a standout piece and the ultimate symbol of travel. It is an indispensable travel companion designed to adapt to the body's movements ad well as to the individual style of the man wearing it.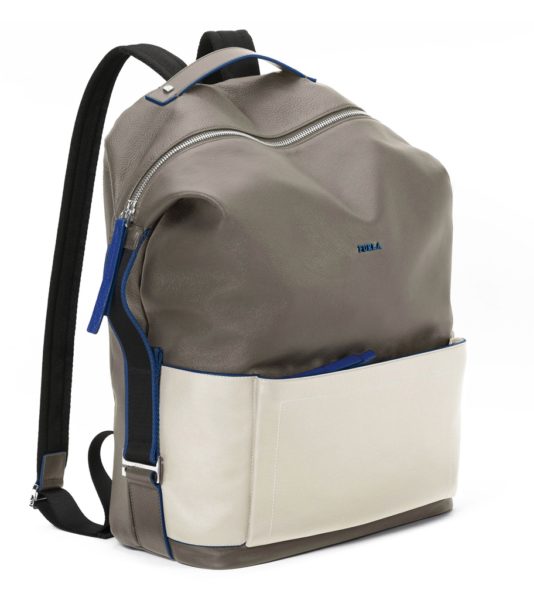 Uniqueness– This family of bags radiates individuality and sparkling personality. This bag was designed for a man who is seeking to engage others, grow and evolve while remaining true to oneself. The FURLA Giove model is available in a sharply-lined ethnic or an intricate laser-cut variation, while FURLA Hobo pays homage to the bindle, a simple travel sack historically carried by the most distinguished adventurers.
Business– With their clear, simple and well-structured lines, FURLA line of bags are designed for everyday use for work and out and about in the city. The bags share an unusual feature: a strap made of rope. It is a singularly poetic detail, evocative of a great journey that lives on in memory.
As Valentine's day is upon us, regardless of your gender, FURLA has made several variety of bags available to get as a gift for your significant other. Regardless of the choice that you make, know that the bags were designed to be filled with experiences and stories, just like a relationship between two loving partners. Regardless of whichever bag you choose to get for your other half, we hope everyone will have a happy Valentine's Day!
For more information or to locate a store near you, please visit www.furla.com