Furla Unveils Autumn/Winter 2017 Collection
Yesterday, today, and a future yet to come: this season's collection isn't tied to a single moment, but rather spans decades, borrowing eclectic cues from FURLA's iconic 90-year heritage and giving them a modern elegance. Clean-lined accessories in luxurious leathers stand out with bold hues, graphic patterns and playful details. This is a dynamic collection conceived and designed in Italy with uncompromising craftsmanship.
The new FURLA A/W17 collection captures the heart of the brand's Italian lifestyle through images of an extremely elegant and modern woman in the campaign. Inspired by the artwork of Italian artist Ettore Sottsass, FURLA's graphic props transform everyday experiences into fascinating occurrences. Architectural details appear as backdrop to symbolise Italian style and sophistication.
Women's Collection
FURLA LIKE
Practical and functional, FURLA Like is as tough as the New York skyscrapers of the Thirties that inspired it. Springing from the era of the Jazz Age and the transformation of the modern workplace, FURLA Like is a bag that means business, starting with its internal structure, which is divided into two practical compartments that close with a zip. It is a shoulder strap bag with a handle and an angular, geometric appeal that simultaneously conveys a more creative, feminine side, making it the perfect accessory on or off duty.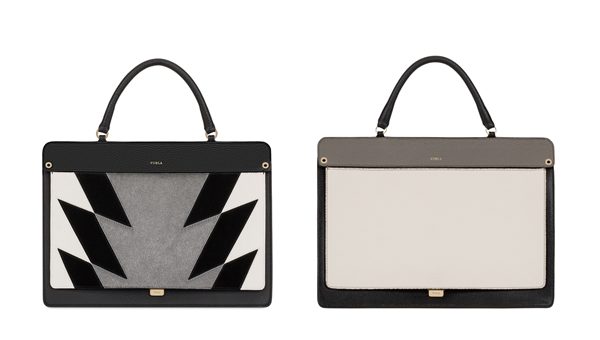 FURLA SCOOP
FURLA Scoop borrows two of the most typical elements of bags in the Forties – accordion sides on the main compartment, and a rectangular flap and modernizes them with the use of python-printed calfskin leather, the bag's standout feature.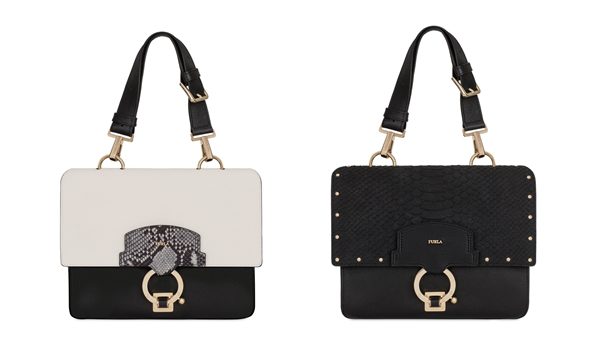 FURLA BLOGGER
FURLA Blogger has the simple, ever-youthful shape of the carry-all bowling bags of the Fifties, with double handles and a strap. The bag evokes the peppy style and spirit of those years in its colour palette, too.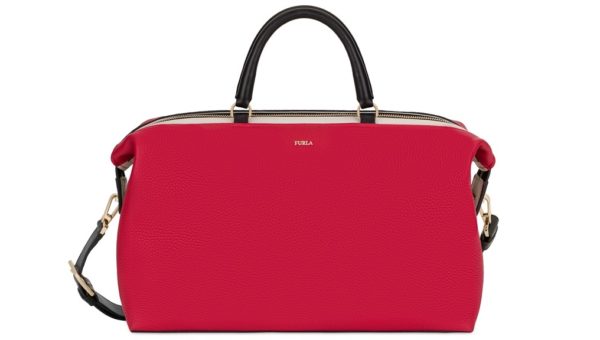 FURLA CAOS
With its iconic bucket shape, FURLA Caos tells the story of the split soul of the Seventies, with competing disco and folk impulses. This capacious, easy-going bag is available in two versions. The first channels the atmosphere of the nightclubs of London and Berlin: it's all black, in quilted Popstar calfskin, which creates a rich, intriguing mix of light and volume. There is also a black shoulder strap bag variation, covered in Oasi leather fringe; both close with a drawstring and have a single compartment.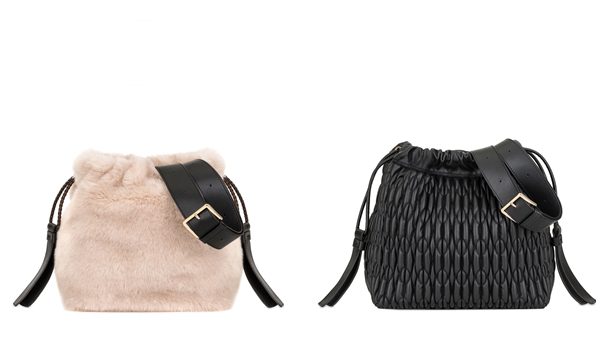 FURLA HASHTAG
FURLA Hashtag is a shoulder strap bag with rounded lines and unexpectedly square sides on the flap. Its strength lies in its contrasting styles and high-impact details: the main pouch has three-dimensional black-on-black decorations, the strap is large and sturdy, and there is a golden buckle on the white flap. Its modest dimensions make it a great accessory for everyday use, from day to night.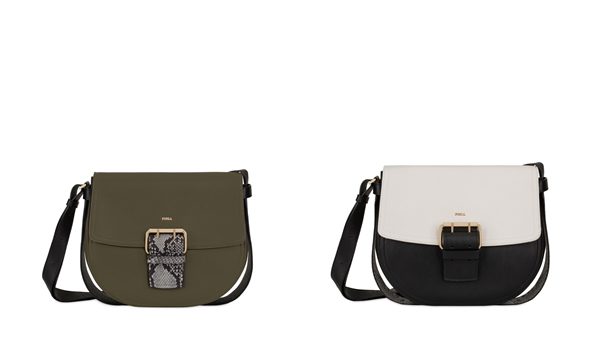 FURLA Meme and Dafne present the Nineties and new Millennium respectively, which also draw inspiration from the history of women – their tastes, and their lives.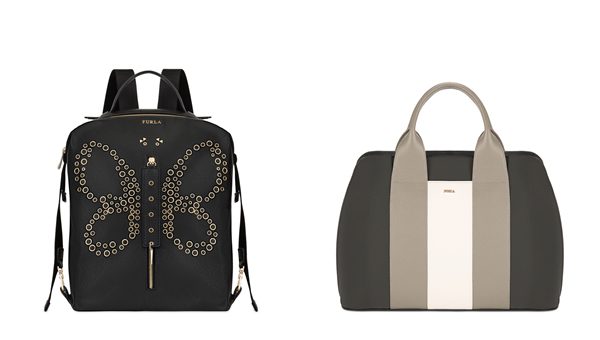 The AW17 FURLA Men's collection draws inspiration from various sources, which run the gamut from sporty to preppy. Whether culled from urban landscapes or the great exploratory voyages of centuries past, this medley of references never lingers too long in any single period, preferring simply to take note and borrow here and there, jumping freely from one thing to the next, from one style to another – like a stream of consciousness, an outpouring of experiences and emotions.
Men's Collection
FURLA MARTE
This Briefcase serves up the same balance between formality and creativity, providing a pleasing contrast between its quietly elegant lines in a single color and its bright, removable tablet case, which can be mixed and matched with the collection's other pouches in assorted prints and colors.
FURLA ICARO
A Furla classic which has been revitalised with splashes of acid-bright colours associated with skater culture and urban parkour sessions.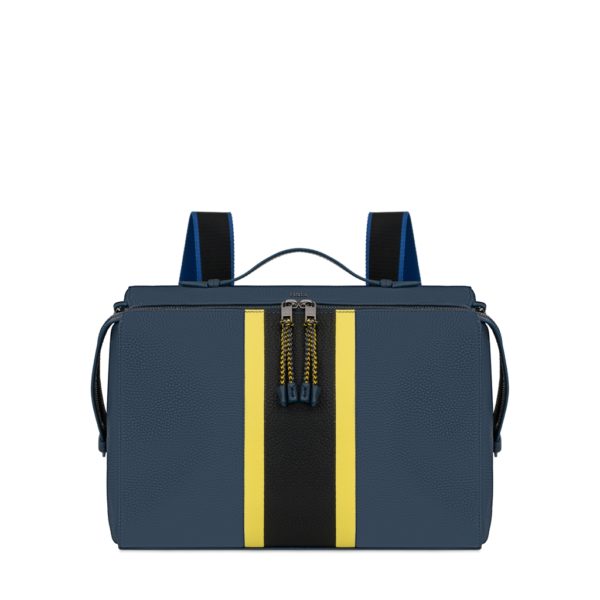 Furla is available in Singapore at these 6 locations: ION Orchard, Paragon, Raffles City, Takashimaya, The Shoppes at MBS, and Vivo City.