Here's a Breakdown of the Latest S$10,888 Premium MRG-G2000HA G-Shock Addition
CONTENT: Henry Boen
Either you're really informed in the intricate technicalities of watches, or had been a premium timepiece collector for years – the new MRG-G2000HA addition might just be more of a look-and-see for the average Joe out there without actually understanding the product price point reasoning. But fear not, because we all start somewhere and here's a cheat sheet about it.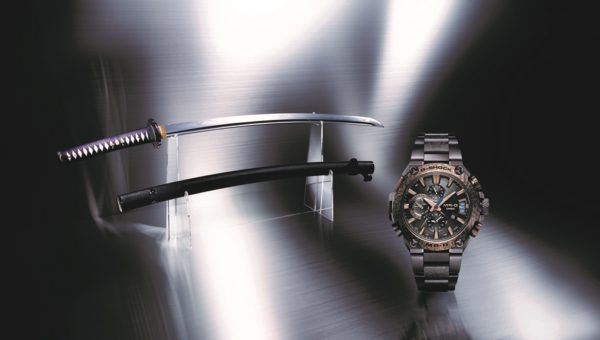 Technology. We're not drilling about the same old stuff like resistance or lightweight qualities; we're referring to device-pairing abilities. A Connected Engine 3-Way module of GPS, terrestrial radio wave, and Bluetooth connectivity are what makes MRG-G2000HA the watch to look out for. GPS allows time-calibration and the acquisition of positioning information that allows the user to tell time accurately anywhere in the world and can be paired with a smartphone for updates and on-the-fly adjustments like full auto-calendar; 12/24-hour format; battery indicator and LED light.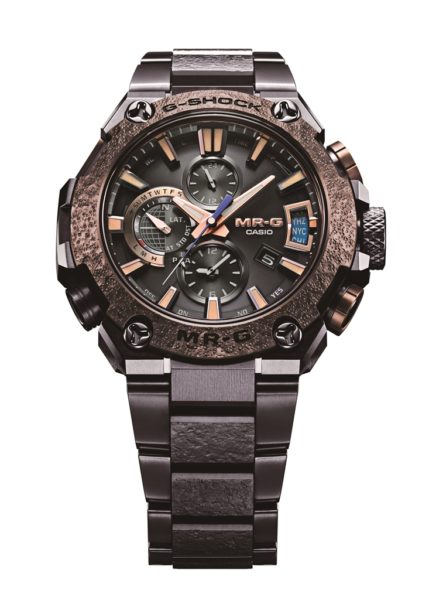 Exclusivity. While it is definitely celebratory that Singapore is one of the first few chosen markets around the globe to carry the premium timepiece, Casio decided to be even more selective to whom may own it. Only 350 pieces available worldwide and only 10 limited edition sets in Singapore, it doesn't leave much room to explain between the relationship of exclusiveness and the steep price point. It's basically like the haute couture version of the time-telling device industry.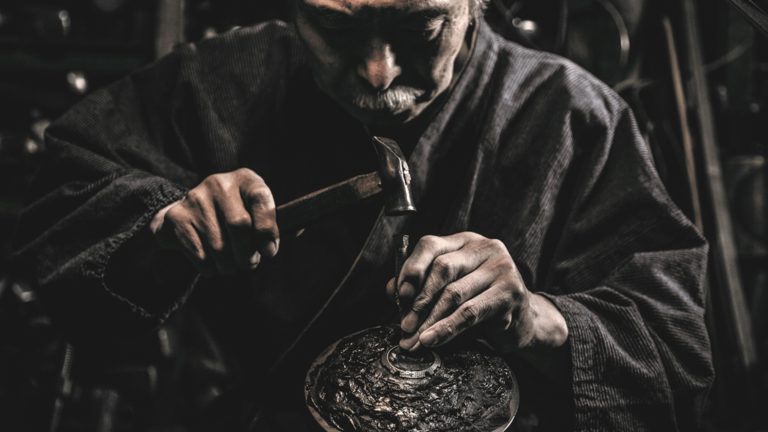 Technicality. Beauty comes in all sorts of forms and shapes, but how can one not appreciate the workmanship of traditional craftsman? Donning a specific hammering technique used to create tsuba-tsuba (sword guard) on the watch's bezel and bracelet center links, the watch also utilised Arc Ion Plating technique to replicate murasaki-gane (a deep violet metal) and suaka copper that was used in various traditional crafts. It's not something extremely visible but the textural component does stand out beautifully to accompany the status and affluence of the user.
For the curious: head down to visit the special pop-up boutique at Cortina Watch, Mandarin Gallery from 6th to 15th July to experience the artisanal watchmaking exhibition. The birdies weren't lying when they said the watches are to die for – literally.