Home-Grown Jeweller Poh Heng Celebrates 70 Years Journey of Trust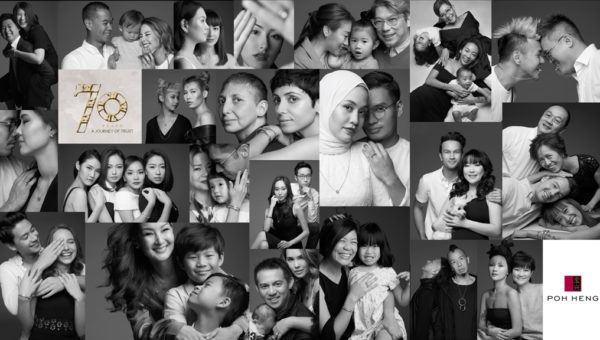 Singapore pioneering jeweller, Poh Heng embarked on a journey that began 70 years ago; having rode on the ever-changing trends over the decades since 1948, always evolving and always relevant. In uncertain times, Poh Heng stood up for integrity, setting the highest standard for gold jewellery, honouring a 95 per cent buy back guarantee, earning the trust of customers.
Today, Poh Heng honours the relationships and friendships grown over the time spent together, with the official launch of A Journey of Trust photo exhibition in conjunction with the 70th anniversary milestone of the company.
A Journey of Trust
A Journey of Trust features photographs captured by celebrated Singaporean photographer Lenne Chai, of local personalities and people, pictured with significant others in their lives, displaying how their relationship with one another embodies the most important value that Poh Heng stands for, Trust.
"The photo exhibition – A Journey of Trust, honours people from all walks of life, races, ages, and vocations, who demonstrates what a journey of trust meant to them. We hope that their journeys will inspire others, as we learn that in life, nothing is as quite precious as trust," said Pamela Seow, Manager of Marketing and Communications, Poh Heng, during her welcome address at the company's 70th anniversary celebration recently. "Trust is a simple value, built with consistency and earned only when actions meet words. Through the years, it has been the way we live and breathe at Poh Heng across all aspects."
A Journey of Trust photo exhibition is currently on public display along Singapore's premier shopping district, Orchard Road, next to Poh Heng's newly revamped boutique at Orchard Shopping Centre, from now until Sunday, 29 July 2018.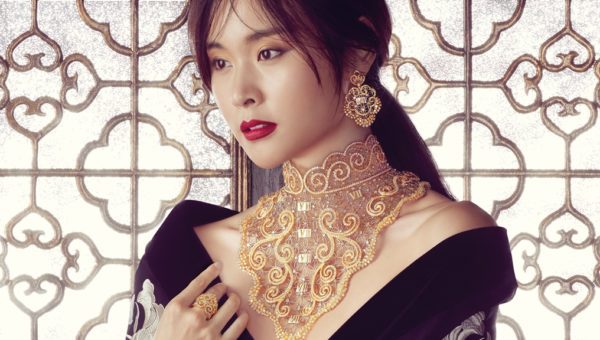 Poh Heng 70th Anniversary Signature Collection
Poh Heng's 70 years corporate milestone is a testament to the brand's dedication to excellence and trust, which at its finest is like pure gold – timeless, dependable, and precious. Over the years, Poh Heng's designs may have moved with the trends, but every piece of jewellery is still meticulously crafted and hallmarked, guaranteeing everything it promises to be. Today, the adamant philosophy reflects the commitment made at the very beginning. It also speaks of the bond the brand enjoys with customers all these years.
Commemorating Poh Heng 70th Anniversary is the launch of the Signature Collection – The Odyssey and The Voyage, as well as some of Poh Heng's most signature designs.
The Odyssey features a one-of-its-kind resplendent necklace, combining a dazzling display of exquisite 18K yellow gold and brilliant diamonds in an intricate floral motif that demonstrates beauty, purity, grace and an enduring elegance. The Voyage, meanwhile, marries the intensity of 18K yellow gold and the elegance of 18K white gold, encrusted with brilliant diamonds and celestial blue sapphires, two of the world's most desirable gemstones; in a bold and magnificent statement necklace that exudes a timeless grandeur and sophistication.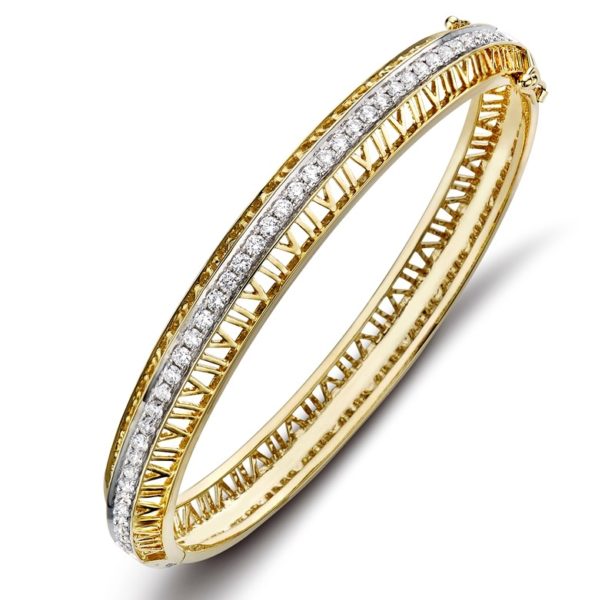 Poh Heng 70th Anniversary Signature Collection, with its subtle Roman numeral '7' design, is an emblem of trust and authenticity, values Poh Heng embraces since the beginning, seven decades ago.
The Journey of Trust Continues
"Creating memories is the heart of everything we do at Poh Heng. We are so grateful to be part of a golden journey that has touched the lives of Singaporeans for seven decades; and to our customers who have placed their trust in us, pushing us to keep improving for our onward stride into the next 70 years," adds Pamela.
From customer service to employee relations, and ethical production of jewellery, Poh Heng strives to demonstrate trust in all its undertakings. Poh Heng is one of the foremost local jewellers who engages in voluntary third-party gold assaying with the Singapore Assay Office (SAO) and diamond authentication with Gemological Institute of America (GIA), as a demonstration of its firm belief in offering customers gold and diamond jewelleries of the highest quality and guaranteed gold purity.
Seventy years have passed, since it all started with a belief from Poh Heng founder, Chng Tok Ngam, that Nothing is Quite as Precious as Trust. Today, one thing remains, our journey of trust continues with you.
For more details please visit: www.pohheng.com.sg