Interview: Charlotte Tsuei, Founder of Hong Kong's Very First Athleisure Store
The founder of Hong Kong's very first Athleisure store speaks to us about the brand, collaborating with Asian designers, and the possible expansion across Asia.
CONTENT: Andrew Kho
IMAGES: Caelum Greene
Caelum Greene is Hong Kong's first dedicated Athleisure lifestyle store with product categories ranging from active wear and fashion to home accessories and beauty, offering a unique shopping experience that empowers and encourages consumers to live fashionably healthy.
We speak to the founder Charlotte Tsuei, who herself is a certified Yoga instructor since 2010, equipped with a vast knowledge in Fashion having worked for Christian Loubotin Asia as well as working for Asia's leading lifestyle brand Pure Group.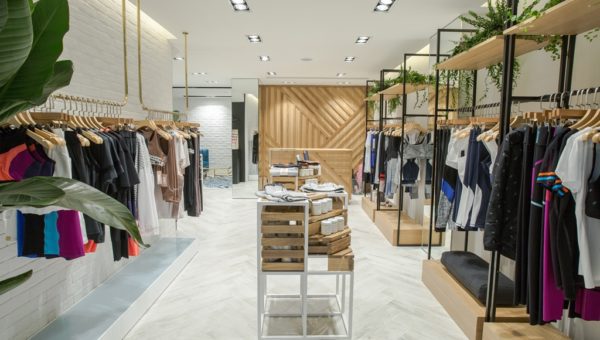 Luxe Society Asia: You had previously held roles at some fashion and wellness brands, how different is Caelum Greene from the other brands?
Despite the general movement towards wellness and sustainability in the foods we eat, the way we travel, and many other aspects of the modern life, wellness, or sustainability, in terms of fashion, has always been more of a nice thought and seemed to have been in opposition with what was considered stylish and aspirational. Style meets wellness, is essentially what Caelum Greene is about. We do our best to find products out there, and in some cases, work with designers and brands, to create a curated offering that is as sustainable as they are of quality and style.
Luxe Society Asia: For those people who are living outside Hong Kong and not familiar with the name Charlotte Tsuei, could you briefly tell us more about yourself? 
I was born in Taiwan and spent most of my childhood in Hong Kong before the family relocated back to the States. San Francisco Bay Area became home for over a decade before moving back to Hong Kong in 2012. Professionally, I've always worked in fashion – first in E-Commerce with an active wear brand called Zobha. Since moving to Hong Kong, I've spent a few years in merchandising/buying at Christian Louboutin Asia. More recently, I worked in retail business management at Pure Group.
While I don't teach professionally, I've been a certified yoga teacher since 2010 and my practice remains a big part of my life.
Luxe Society Asia: Could you tell us more about Caelum Greene?
Caelum Greene is a lifestyle fashion concept with product categories ranging from Athleisure and Fashion to Home Accessories and Beauty.
We offer a unique shopping experience that empowers and encourages consumers to live fashionably healthy. This experience is delivered through our commitment to active and mindful decision making as a business, both internal and externally – from the store environment, to our curated product offering, as well as our efforts in bringing positive and meaningful change to the community.
It is our mission to share our passion for style while elevating fashion retail practices one season at a time.
Luxe Society Asia: How confident were you back then that people would embrace Caelum Greene?
The amount of grit and work that goes into starting a business is a true test of how much one believes in his/her offering. That said, I was confident that the concept would resonate with the community, especially when it is the community, one that is becoming more wellness focused, that ultimately inspired me to pursue this project.
As with any journey taken in life, however, there is always the "what ifs" in the back of the mind. The way I see it – working through the doubtful voices, and learning to focus on simply doing my best is part of the journey, so I welcome them.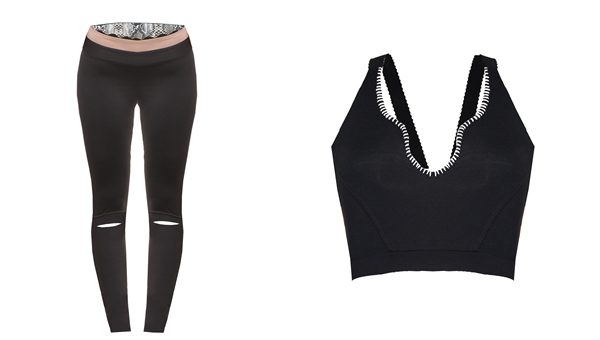 Luxe Society Asia: Are you open to working with Asian designers for Caelum Greene?
Absolutely. We currently do work with some Asian designers and brands. In fact, our very first collaborative product, 100% organic cotton round beach towels, was co-designed with Miss Runner, a local Hong Kong active wear brand.
Luxe Society Asia: Why should the public support Caelum Greene?
Our concept provides an alternative to shopping more sustainably without compromising on style and quality. We hope to able to move the needle, even just ever so slightly, towards a more sustainable future for fashion.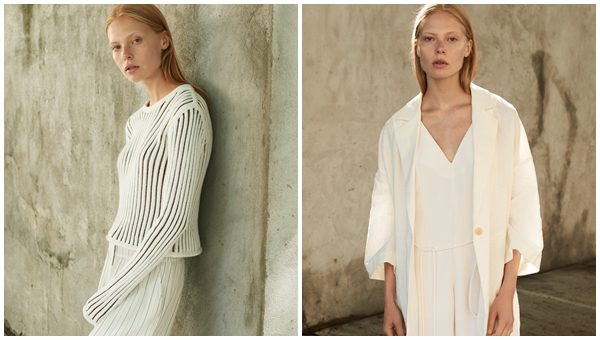 Luxe Society Asia: Correct me if I am wrong, Caelum Greene is an Athleisure shop, don't you think there are more than enough competitors in this sector? What sets Caelum Green apart from the other lifestyle Athleisure shops out there?
While we're known as Hong Kong's first Athleisure shop, we're a lifestyle retailer and carry many other product categories in addition to Athleisure, such as Fashion, Swim, Beauty & Home Accessories. When we look at which products or categories to bring in, we really look at whether they fit our criteria in terms of quality, style and sustainability, as well as if they add value for our customers.
Our concept, however, extends beyond the merchandise offering, to the store design, as well as our community projects. We regularly host and organizes workshops and events on wellness-related topics. We also support various charities, one of our biggest partners is Redress, a leading NGO working to reduce waste in the fashion industry.
Luxe Society Asia: What are the future plans for Caelum Greene? Any plans for expansion locally or globally?
I hope to be able to grow Caelum Greene into a leading shopping destination in Asia with a few but strong flagship stores that fully embody the Caelum Greene message and lifestyle; from the store design and concept, to vendor partnerships and product offering, as well as community involvement. It's important to me that wherever Caelum Greene goes, it brings positive and meaningful change to the community and the industry.
Luxe Society Asia: Any advise for entrepreneurs who wants to do a start-up?
In addition to hiring an A team, from my own experience, learning to be a morning person has been one of the most beneficial lifestyle changes in terms of increasing productivity.
Caelum Greene is located at: 90-92 Hollywood Road, Central, Hong Kong.
Please visit: www.caelumgreene.com for more details