Launch of Ethan K's New Matryoshka Alla Series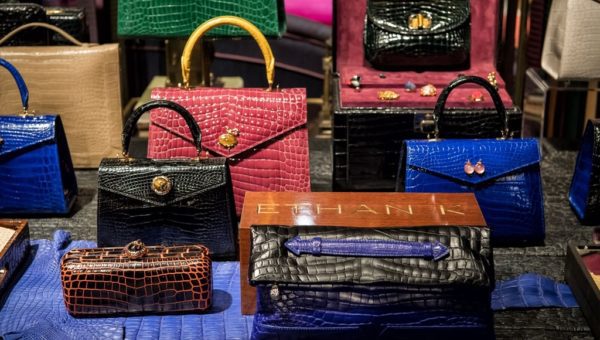 Local designer Ethan K releases a new line of leather bags that focuses on quality and offers bespoke designs.
CONTENT: Yiew Kai Jie
Born and raised in Singapore, one of a kind and the only young designer brand with a unique fourth generation heritage, Ethan Koh's journey into the resplendent world of exotic skins began long before his birth. Since the early 1900s, Ethan's family have been involved with the tanning artisanship, the knowledge passed on from one generation to the next. His love for exotic skins began at an early age, likening them to diamonds and products of nature enhanced by the finesse of skilled artisans. Ethan takes this heritage into a fresh and modern chapter, taking the essence of his family's business while embracing an innovative creative design sensibility.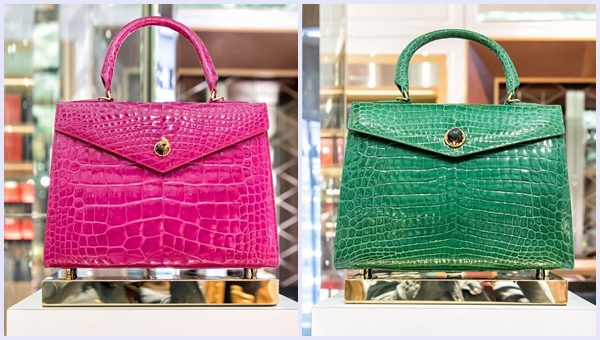 Incepted in 2009, while Ethan was still a student at London College of Fashion then Central St Martins, his eponymous luxury label Ethan K features bespoke, hand crafted bags and accessories for men and women. The subtle nuances at Ethan K that have captured the hearts of many discreet luxury connoisseurs and art collectors across the world.
Ethan K's many products pay homage to the designer's native Singapore through the colours of the skins used; as well as deriving inspiration for the whimsical clasps encrusted with semi – precious stones and styles that feature strongly on the creations through chance encounters, every Ethan K creation is unique and unexpected.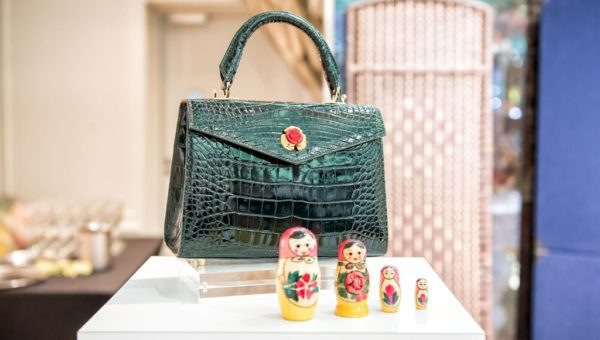 "I feel that the world 'luxury' has been overused in recent years and the definition really has been diluted. I founded my company on the basis that luxury had become too mass market and I wanted to reintroduce the very essence of haute couture and exclusivity in the world of luxury and bags. My creations are objects of extreme beauty that are the perfect marriage between unparalleled quality and subtle, understated distinctiveness." – Ethan Koh
The Alla Crocodile Bag is a classic Ethan K icon. Crafted to couture standards in the finest Niloticus crocodile skin that takes about 4 years to process, it is luxurious both on the eyes and in one's hand. Structured in silhouette, the front flap is accented with a clasp made from the finest precious stones – a symbol of travel, exploration and adventure that will bring order and calmness to mind. The gem can be fully customized depending on the client's wish or interest.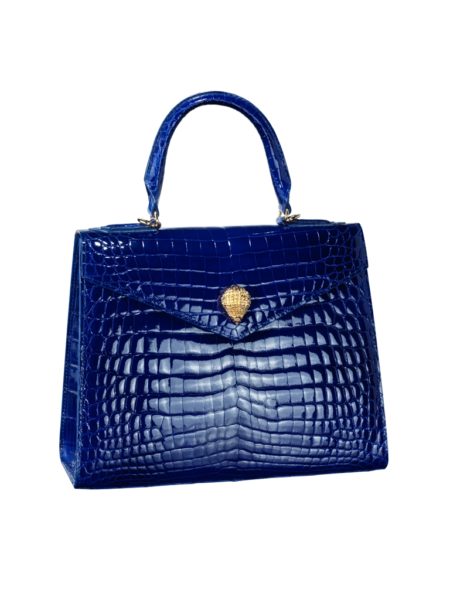 Named after fashion magnate Alla Verber, the discerning Vice President of TSUM (Mercury) – Russia's biggest luxury goods group, the Alla features a unique patented trap door design and has been a staple of the Ethan K brand since its inception in 2009. To celebrate the launch of the Matryoshka Alla Series which will be sold at TSUM in Moscow later this year, a special preview of Alla bags in various sizes is available in Singapore at MalMaison by The Hour Glass and the pop-up showcase will last for a month. The Matryoshka Alla Series features 6 different sizes of Alla bags.
Famed for its high quality exotic skins in vibrant colours honed to perfection by skilled artisans, Ethan K bags have fast become collectibles in the wardrobes of royalties, celebrities and discerning tastemakers alike. The cult label enjoys a loyal and strong following among the well-heeled and discerning individuals and celebrities worldwide such as Carina Lau, Pearl Lam, Sofia Richie, Hailey Baldwin, Liz Hurley, Zendaya and Princess Eugenie.
There has been a rise in popularity for local luxury designers, and the local clientele in Singapore have been following the recent trend. So if you are bored of popular international brands such as Hermes, Louis Vuitton or Prada, check out Ethan K's line of bags. Not only can you customize the gem at the front of the bag according to your beliefs or wants (Diamond, Sapphire, Emerald, etc), but the unique backdoor design will help you fish out any item in your bag with ease should you need to make a quick call or need to exchange your name cards with your clients.
Ethan K products can currently be found in the world's best stores at Harrods London (UK), L'Eclaireur Paris (France), TSUM Moscow (RUSSIA), Sanahunt (Ukraine), Malmaison by Hourglass (Singapore) whilst the loyal fans of his 'club' enjoy the bespoke service and range to a different level via private orders.