Loro Piana: The André Shirt Captured In A Timeless Shirt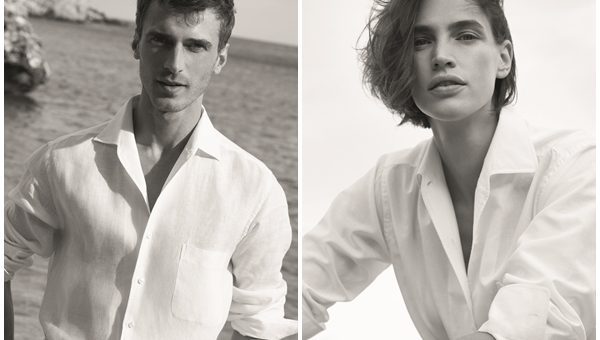 The André, the quintessential Loro Piana shirt and one of the pieces which represents with exquisite simplicity the house DNA, returns to dress summer in informal elegance. Linen, denim and cotton have been selected from the finest yarns to create this exceptional garment with a timeless charm, whose popularity continues to flourish over the years.
From its point of conception back in 1998, the André laid on the foundations of quality, meticulousness and natural versatility. It was thought of as camisia, in Latin—a little more than an undergarment. Inspiration came from the Neapolitan tailoring tradition of the 1950s, calling to mind the Italian gentlemen of that time: masters of an elegant, apparently nonchalant style of dressing, exuding refinement and informality like nobody else.
It was thus amongst friends, men of considerable charm, and patrons of Loro Piana, that the impeccably informal André shirt gained immediate popularity at the end of the 1990s. Considered the ideal shirt for free time—perfect on its own, under sweaters or casual jackets—the André shirt soon proved popular with women too, who liked its casual minimalist style. From strength to strength, fabric to fabric, year after year, the André shirt has evolved with natural grace, right up to summer 2020. It is now an icon, a symbol, representing the understated secret of timeless elegance.