Love & Co and Partners Launches the Lovemarque Diamond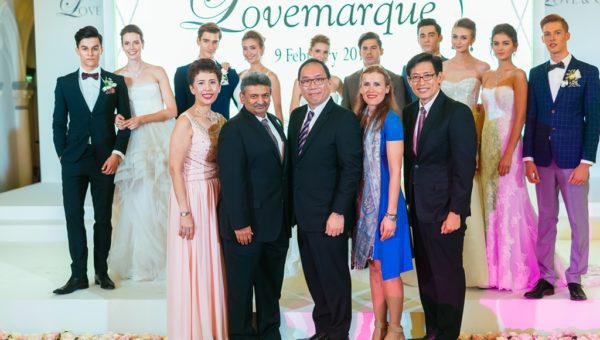 Premier jeweller Love & Co. announces their partnership with the International Institute of Diamond Grading and Research (IIDGR), they are Asia's first retailer to partner with IIDGR; a De Beers group company, to launch the new Lovemarque Diamond which strengthens its offerings in the wedding engagement category.
A new standard of diamond grading which goes beyond the traditional 4Cs of Cut, Clarity, Colour and Carat to bring the fifth C – Confidence, each Lovemarque Diamond bears the inscription of the Love & Co. exclusive Rose Hallmark and IIDGR's unique ID number. On top of a certificate issued by IIDGR, each diamond will carry the independent approval of the Société Générale de Surveillance which ensures compliance with the most stringent international diamond grading standards.
As part of the Lovemarque diamond launch, Love & Co. showcased a 28-carat diamond rough specially imported from Antwerp, Belgium, the most transparent and strictly controlled diamond trade center in the world. Lovemarque Diamonds are responsibly and ethically sourced, adhering to the World Diamond Council Kimberley Process. Only the finest diamond roughs can be cut and polished to become a Lovemarque diamond.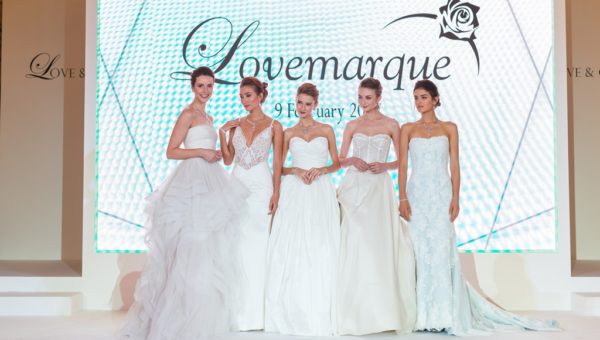 Among the wide array of exquisite Lovemarque diamond jewelry that were showcased during the event, one of the key highlights included a 25.38 ct Lovemarque necklace – the Eternal Voyage, an opulent masterpiece of flawless and the finest craftsmanship.
Made with 459 pieces of diamonds and worth over S$2.7 million, it is inspired by the timeless beauty of a Rose, and an expression of the perfect union between two. Radiating from the centre diamond, a 10.03 ct, E colour, VS1 clarity, triple Excellent Cut Lovemarque diamond, the twirls and curves intersects gracefully to create a remarkable play on the diamonds, representing multiple phases of a romance journey till eternity.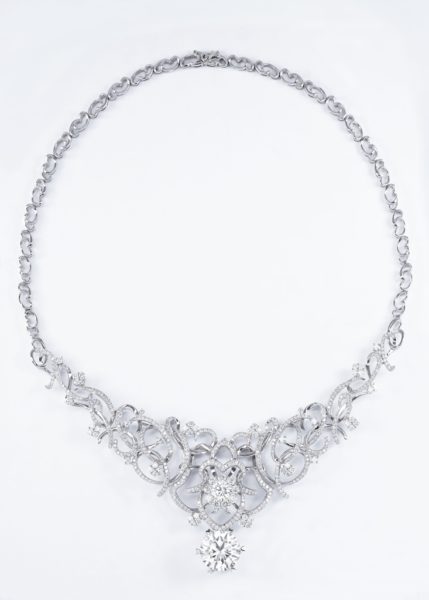 Combining exquisite design in meticulous craftsmanship, this stunning piece exudes finesse and elegance like no other.
The new LVC Journey setting was also unveiled. A sophisticated setting designed with four hearts that represent stages of a love journey – the courtship, the proposal, the wedding and the celebration of anniversaries. Complemented with diamonds by the side, the Lovemarque diamond is elevated to create an extraordinary show of light.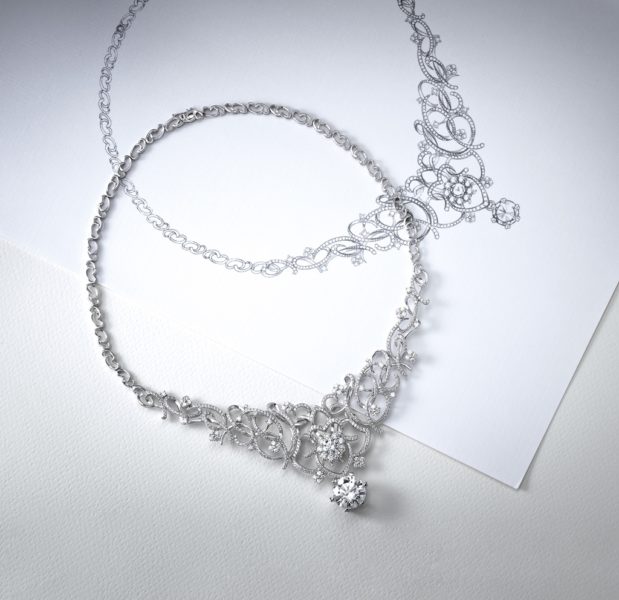 Mr. Daniel Lim, Executive Director and CEO of Love & Co., added, "We are honoured to be part of the very first retailer diamond grading partnership in Asia and to work alongside the most established diamond company in the world. We believe this partnership will enhance the quality assurance of our Lovemarque diamond collection and provide customers with an additional layer of confidence when they shop with us. This is also a reflection of our strong commitment to deliver product excellence and high quality diamonds to our customers."
For more details and Information, please visit: www.love-and-co.com