LuxLexicon Presents the Largest Collection of over 20 Special-Order Bi-Coloured Hermès Handbags in Singapore.
CONTENT: Henry Boen
Luxury fashion brands have a huge consumer market, and their products often bring the wearer a certain projected affluence and high status. Yet, it is also notorious for its unavailability to be bought off the shelves, and may even take months or years before one lands in your wardrobe collection. It's a shame in the fashion luxury scene for its underwhelming limitedness, but at Luxlexicon, getting a Hermès bag is nothing but a simple matter of instant gratification.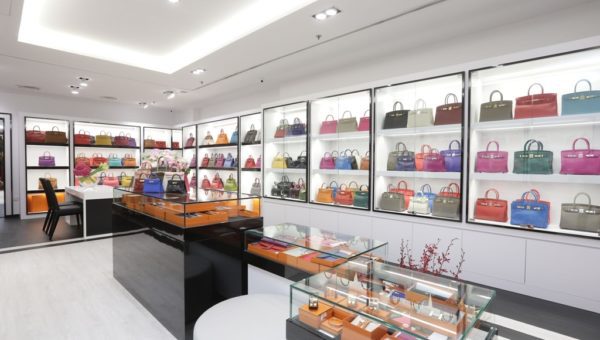 Launching its first-ever flagship store, Singapore's largest Hermès purveyor, has come a long way since its subtle debut on Instagram two years ago. Building itself alongside the trend of "Luxury Upcycling", the brand focuses on giving luxury goods a new lease of life and a chance for Hèrmes enthusiasts to continuously elevate their wardrobe with the purchase of new designs and selling their unneeded ones.
It was an arduous journey, but Florence (pictured below) toughed it out. Utilising her prior knowledge in boutique contract publishing and e-commerce, the sole founder have established a reputable name as a trustworthy reseller and managed to amass over 41000 followers today. The brand had also sold an impressive 1500 Hèrmes handbags last year via online platforms itself.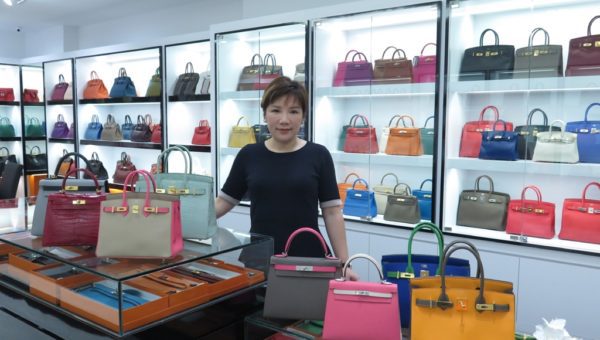 Housed in Centrepoint Orchard, Singapore, the showroom offers an unparalleled selection of Birkin and Kelly handbags, and a prestigious inclusion of over 20 Special Order Bi-coloured bags. Self-customised and produced for Hermès' upmost elitist only, the Special Order selections are now available for collectors to acquire and own. Their exclusive Hermès Horseshow stamp differentiates the Special Order bags from the normal selections and are often more dynamic due to the contrast of dual-toned colours. As compared to their online platform, the physical showroom is designed to offer consumers the new Luxlexicon experience; the chance to view the bags before their purchase; a face-to-face customer service; and the physical space to enhance the overall retail experience for shoppers in general.
Luxlexicon's flagship store is located at The Centrepoint, 176 Orchard Road, Singapore 238843