Maje Spring-Summer 2020 Collection
In anticipation of the wind losing its bite, the white blanket melting away and Spring washing in like the tide with warmth and white sunshine, Maje returns with an exciting and elevated collection for Spring-Summer 2020. Offering wardrobe solutions perfect for the well-travelled Maje lady planning out her Summer escapades to Florida in exploration of the Miami Beach, Orlando, Key West and The Everglades for a good party, the collection fulfils a hankering for bright colours that embody pool-side sunrises and sunsets while blending influences in generous volumes that let the body speak.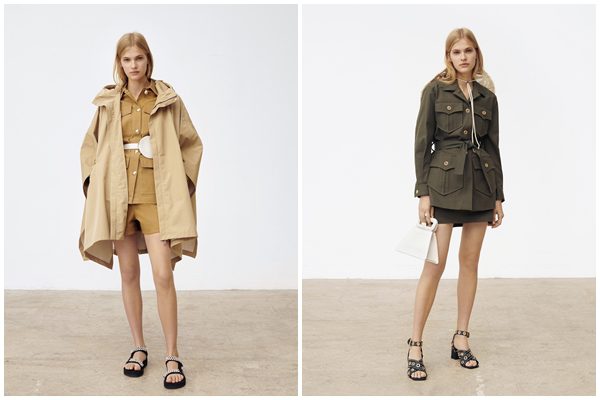 Standout pieces include safari-inspired separates, sorbet-colour sundresses, bubble-hem dresses and skirts, as well as tailored ensemble of shorter lengths as she shows some leg and reveals some skin for the summertime. Keeping a femininity and sophistication to the collection, the utilitarian pieces weave subtle elements of modernity with peeks of lace, crochet and English embroidery.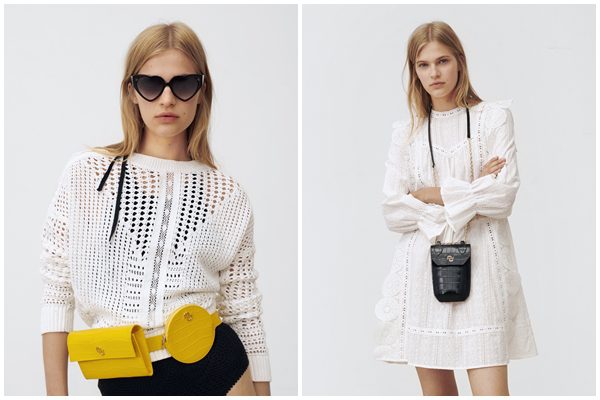 The Spring-Summer 2020 collection also sees the introduction of new bags shaped like a pyramid or round like a disk, as well as bags with multiple carrying options that leave the hands free to explore, an essential in urban explorations.