Samsonite launches it's newest Polygon collection in collaboration with Japanese model Kozue Akimoto
Samsonite, the world's leading travel luggage and bags company with a heritage dating back more than 100 years, is proud to announce the launch of its new state-of-the-art Polygon collection featuring Japanese model Kozue Akimoto.
Renowned for combining notable style with the latest design technology, Samsonite's Polygon luggage was born with the belief that travel can 'Shape your style'. By offering a stylish and iconic luggage featuring a luxurious polycarbonate shell with distinctive, sleek polygon shapes, travellers can now elevate their style while on the go.
There is also a host of innovative features to upgrade your travel experience, including Flat-Max™ Structure, storage area designed to maximize volume for the ultimate packing experience; Easy Brake™ System, a unique way of preventing the luggage from drifting away, and recessed integrated TSA-accepted lock that provides secure travel.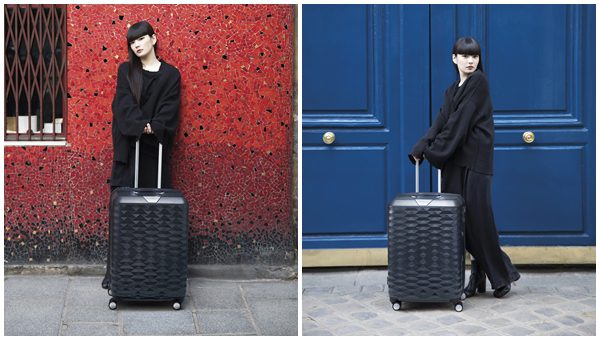 Kozue Akimoto became the street style extraordinaire that she is today by taking any style and making it her own. A favourite subject among street style photographers, it comes as no surprise that she is the best choice to complement Samsonite's Polygon collection.
Constantly travelling all over the world to showcase her unique style, Kozue Akimoto is known for her signature winged eyeliner and blunt cut bangs that has become a part of her identity altogether. Kozue can always be spotted toting the Polygon collection, 'Shaping her style' and garnering envious glances and compliments along the way.
Kozue Akimoto said, "I'm always inspired from every single thing that I have experienced from my travels. Every person that I meet, everything that I see, every meal that I eat, etc."
Samsonite believes that by featuring Akimoto's unique style and image with its strong international presence, this massive announcement will surely grab media attention and become the talk on the streets.
Samsonite Polygon collection is now available at selected Samsonite stores: ION Orchard, Marina Bay Sands and Vivo City and leading department stores.
For more details please visit: www.samsonite.com.sg/polygon