Thailand ELLE Fashion Week Fall/Winter 2017:14 Shows, 21 Designers over 5 Days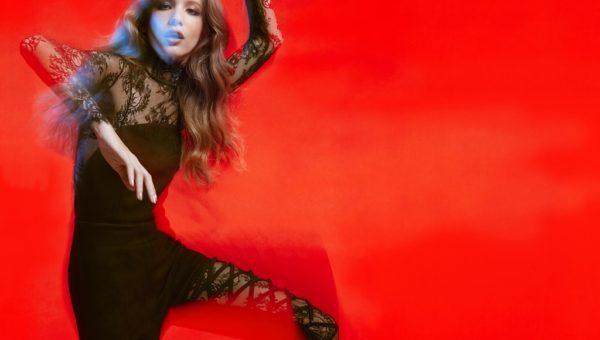 Experience the first full scale "digital" fashion show in Thailand as the leader of fashion events in Thailand, ELLE Thailand magazine presents "ELLE Fashion Week Fall /Winter 2017", a spectacular fashion event of the year spanning five full days from August 30 to September 3 at the Central World Square, Central World Plaza, Bangkok, Thailand.
Simultaneously streamed "Live" all over Thailand and around the world, viewers are able to join the fashion event as it happens. Featuring 14 latest collections from 14 designers including iconic figures as well as rising stars in the industry, the event will be a whole new experience.
To be held at the trademark white tent for over 5 days, the annual fashion event will feature from over 21 participating designers such as Asava, Everyday Karmakamet, Hook's, Kloset, Landmee, Painkiller, Theatre, Tube Gallery, Vatanika, Vatit, Itthi, Vickteerut presented by Federbrau together that would bring 14 shows onto the runway.
They will be joined by "new-wave" designers like Pitchana, Kanapot Aunsorn and Sarran. The runway will also welcome rising-star designers from the "Thai Designers Beyond Boundaries" project by the Department of International Trade Promotion of the Commerce Ministry including Chat, Jittrakarn, La Orr, Paul Direk, Navy and Q Design and Play.
Poomchit Balankura, General Manager of Post International Media (ELLE Thailand), said "ELLE Fashion Week Fall /Winter 2017″ has maintained the main objective to support Thai designers by helping them showcase their works and potentials that would lead them onto international stages as well as reinforcing Thailand's push to become a regional fashion leader. In addition to the shows by Thailand's leading designers, the event will be genuinely and fully digitized this time around, enabling fashion enthusiasts to watch runway live on LED screens throughout the venue and simultaneous broadcast on Facebook Live."
"ELLE Fashion Week" has been supporting Thai designers for up to 19 years and this year is no exception.  As we're entering the digital age, we install LED screens with lengths of more than 30 meters outside our trademark white tent. People outside the tent can simultaneously watch the runway inside and won't miss any collection. Moreover, the shows will be broadcast live on all digital platforms of ELLE and it will be handled by a professional team at ELLE. As for the show selections, the organizer has carefully picked iconic fashion designers as well as rising stars in Thailand which will certainly spice up the runway. We believe that the shows will live up to everyone's expectation."
Experience the splendor inside the white tent, the symbol of "ELLE Fashion Week Fall /Winter 2017" from August 30 to September 3, 2017 at the Central World Square, Central World, Bangkok, Thailand
Fashion enthusiasts can update the news from both on and off the runway and off runway through various digital channels. The platforms cover every show live as well as celebrity attendees.
For more details or information please visit: www.ellethailand.com