The 2 Moncler 1952 + Valextra Singapore Launch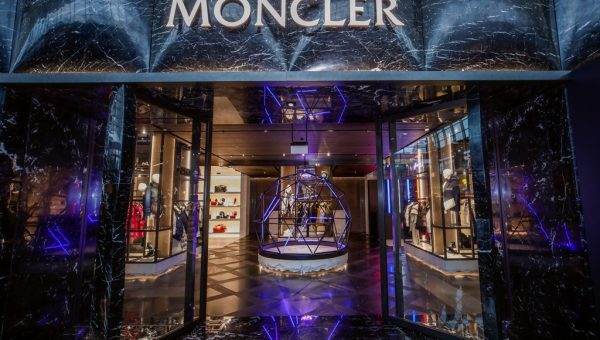 To celebrate the drop of the 2 Moncler 1952 + Valextra Collection, a launch party was held last Friday 30 August 2019 at the Moncler Flagship Store in Marina Bay Sands, which currently boasts to be one of the largest in the Asia-Pacific region.
The launch was highlighted by the appearance of star-studded guests, from internationally known Mandopop singer JJ Lin to local celebrities Fann Wong, Rebecca Lim and Nathan Hartono.
Sharing the helm of 2 Moncler 1952, Sergio Zambon and Veronica Leoni have instilled new energy into the collection that is named after the founding year of the brand. Sergio Zambon has been brought up in a multicultural environment which has cultivated his ability to creatively adapt to any and every environment he resides in. He imbued the menswear collection with pop spirit and a relaxed attitude, highly inspired by the youth culture and music.
The men's collection infuses Moncler's heritage with archived prints and a mix of muted colours that hints at a vague 70s feel. Veronica Leoni is pragmatic in her approach to design and draws inspiration from the subcultural richness of London, a place that greatly shaped her taste and vision. She has interpreted the Moncler code in a layering of materials and shapes combining functionality and freedom of expression in a collection that is eclectic and modular.
Apart from the ready to wear, Moncler also launched the 2 Moncler 1952+ Valextra, a collaboration between Moncler and Valextra – born from shared values and dialogues with today's culture. Both brands are known for their premium quality and innovative designs. The minimalism and structure of Valextra bags is disrupted by the oversized tone-on-tone signature down accessories of Moncler, resulting in unexpected tension between the timeless and the current. Together, they bring forward a collection that challenges the boundaries of the norm, taking on the global scene to tell the continuous story of Moncler's dynamic, innovative and formidable spirit.
Moncler Genius is a multi-faceted project that brings together complementary and diverse products that become a platform for creative adventure. It takes a real gamble on tomorrow and looks to the future. Following single launches since this June, the brand celebrates this third drop, which is now available at all Moncler stores.
Moncler Flagship Store is located at: B1-141, The Shoppes at Marina Bay Sands, Singapore
For more information, please visit: www.moncler.com.