Celebrate Craft Spirits at The Craft Festival at Changi Airport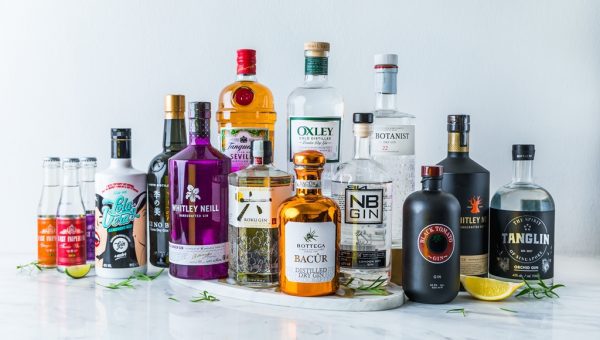 CONTENT: Yiew Kai Jie
To celebrate the quality and diversity of craft liquor, the DFS group will host its first ever exclusive Craft Festival from now till the end of October. Taking place over the span of six weeks across Terminals 1, 2, 3 and 4, travelers who are departing or arriving via Singapore Changi Airport will be provided with an opportunity to taste over 73 craft gin, whisky and beer brands, as well as engage with specialist craft distillers from around the globe.
The craft alcohol scene has seen a massive spike of interest over the last decade, with consumers concentrating their attention to purchase and enjoy smaller-batches and higher quality brands of craft alcohol. Targeting true craft enthusiasts, each of the weekends throughout the festival will play host to different spirits brands and their ambassadors. The long list of international brands will include Whitley Neill, Oxley Gin, Botanist Gin, Copper Dog and Roku Gin. Over these weekends, guests will be invited to enjoy complimentary tastings and gain first hand unique insight and knowledge from the ambassadors. Combining entertainment with education, travelers will be invited to discover their individual drink personalities at DFS through tastings, brand engagements and finally try their hands on concocting their own cocktails.
Apart from an impressive line-up of global brands, DFS will be the first consumer retailer in Singapore to stock the first locally made gin,Tanglin Gin. Taking inspiration from the Little Red Dot, Tanglin Gin is the first made-in-Singapore gin and is infused with the essence of orchid, Singapore's national flower. DFS is also showcasing a vast collection of local craft beers including Singapore's award winning Archipelago and Freemantle's famed Little Creatures craft beer.
In each DFS store at all four terminals, travellers can soak in the festival vibes and enjoy the different forms of entertainment such as dancers or listening to local bands sing local and international pop favourites! Travellers would get the chance to take part in fun and interactive games and stand a chance to win prizes, such as the latest generation iPhone XS!
Regardless if travellers prefer the smooth botanical flavours of gin, the smoky peatiness of malt whisky or just a good old bottle of craft beer, there's something for every traveller at the Craft Festival!
All products featured at the Craft Festival are also readily available on iShopChangi.com (www.ishopchangi.com/thecraftfestival), where passengers can browse and purchase products from a span of between 18 hours to 30 days before their departure. Purchased items can be collected at the departure terminals, arrivals halls or conveniently delivered to locations within Singapore. Travellers can also enjoy a ten per cent discount with the "CHEERS10" promo code upon check out. Customers who purchase these craft products online will stand a chance to win a grand prize of a bespoke party in Singapore worth S$5,000.The Craft Festival also includes a digital sweepstake on iShopChangi.com.
For more information about the Craft Festival, visit their website at www.iShopChangi.com/thecraftfestival.