Silks Club Wins Best Cutting-edge Design Award at The Best D.E.S.I.G.N. Hotels Award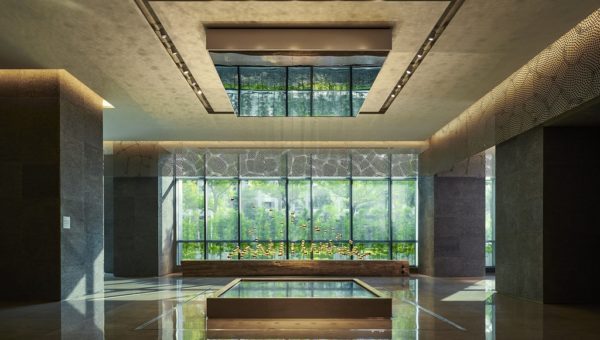 The 9th Best D.E.S.I.G.N. Hotels Award ceremony, a prestigious award for luxury hotel design organized by The Bund China, was held on 22nd January in Shanghai. Yui-mom Group's Silks Club, officially launched on 5th November 2017, won the Best Cutting-edge Design Award and was the only winner from Taiwan in 2018. Based on the theme of escapism in style, this award looked for world class design hotels, and Silks Club was recognized for its creative design, exceptional craftsmanship, fine dining, impeccable service and cutting-edge equipment.
The award rates the participating hotels on the following elements: design team, architectural features, location, service and facilities, and innovative highlights. Over 100 hotels were selected in the first round before the final decisions on the best quality, design and service were reached by a judging committee of 100 judges drawn from show business, designers, industry leaders, cultural figures and key opinion leaders. At the ceremony on the evening of 22nd in Shanghai, Shao Yong-Tian, the director of Yui-mom Group and Silks Club, delivered his speech thanking the judges for their appreciation, stating that over the past few years Kaohsiung has flourished, cultivating art and culture, and welcoming all to visit Kaohsiung to experience escapism in style.
Perfectly situated in Kaohsiung's New Bay Area, Silks Club is the fruit of Yui-Mom Group's 11 years of dedication. With 'art' as the core design concept, the hotel invited renowned German studio ART+COM to create a bespoke 4D kinetic sculpture inspired by the atmosphere of Kaohsiung. A pioneering project in the global hotel industry, the art installation Dancing Particles on the ground floor in Silks Club has quickly become a new landmark in Taiwan.
The hotel has joined forces with Alien Art to create a space synonymous with sophistication and the aesthetics of simplicity; with featured artworks created by 200 artists, Silks Club not only serves as a platform to spark the imagination, but also fosters interaction between international creatives and local talent.
All 147 all-executive suites display 147 artists' creations, inviting guests to see the beauty of the island through the artists' eyes. According to Silks Club, artworks in guest rooms are available for purchase, and staff can be contacted for further information. The hotel has teamed up with Alien Art to make sure it is not only souvenirs and fond memories that travelers bring back with them, but also the enriching experience of an authentic aesthetic encounter.
Silks Club also introduced two ultimate brands Ukai and Dasai – much-admired by the Japanese prime minister and used for state banquets. The restaurants located on the second and third floor are designed by renowned interior designer Hashimoto Yukio, three-time winner of the JCD Design Award (Japan). Inspired by the Japanese 'Yūgen' aesthetic of restrained mystery, the ambience of Ukai-Tei Kaohsiung captures the impression of the misty mountains found in Chinese landscape painting, echoed by the elegant ceiling light visible as you ascend the spiral staircase and the sophisticated black and white mosaic tiles, promising a feast for the eyes and the mouth.
To celebrate this prestigious award, Silks Club Kaohsiung is offering guests 20% off accommodation when they dine with the hotel.
From now until 31st of March, dine in at Silks Club's Ukai restaurant and receive 20% off accommodation rates.
Available now until 31st of March (throughout the Chinese New Year period), throughout weekdays, weekends, and the holiday period.
Available for guests ten years and above, Cannot be used in conjunction with package offers
Silks Club is located at: 199, Zhongshan 2nd Road, Qianzhen District, Kaohsiung City, Taiwan 806
For bookings, please visit www.silks-club.com, or call +886 (0) 7-973-0111.