Singapore Airlines' KrisShop rebrands with New Improved Consumer Shopping Experience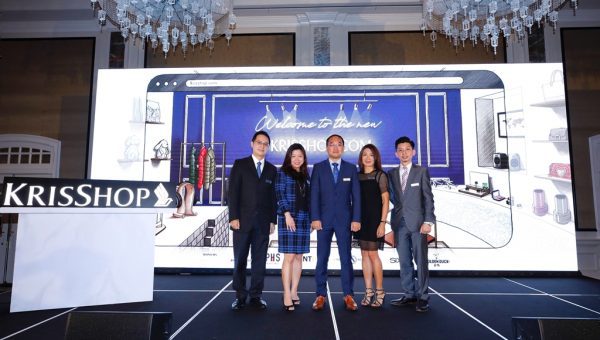 KrisShop, Singapore Airlines' (SIA) flagship travel retailer, recently revamped its brand and launched their new website www.KrisShop.com. The new website aims to improve consumers shopping experience for both travellers and non-travellers.
The website now also sports a clean look with a brand new interface that includes intuitive features for a swift and smooth navigation. KrisShop has also taken the opportunity to introduce multiple new initiatives for convenient payment, pre-order and delivery services. With the varied options, KrisShop aims to provide personalised experiences to suit the different lifestyles of consumers.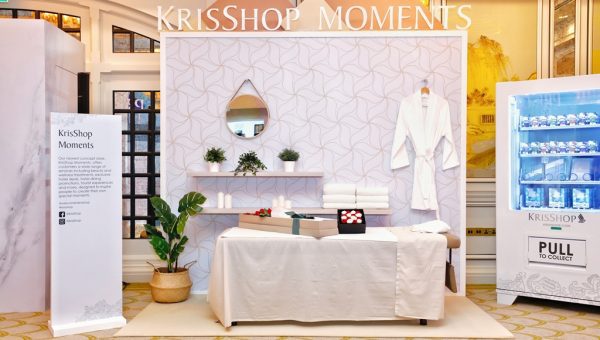 Experience the enchanced KrisShop website with its five concept stores:
With Love, SG
Featuring homegrown brands unique to Singaporean culture, With Love, SG is all about supporting local.
KrisShop Cares
In collaboration with The Art Faculty and Tinkle Arts, KrisShop Cares is dedicated to giving back to the community and supporting those in need. Net proceeds from the curated products and artworks will go towards the partner communities to support their cause and artists.
KrisShop Discovers
Featuring niche creations curated by KrisShop, each piece is imbued with the rich heritage and personal stories of fine artisans around the world, this concept store takes guests on a global adventure to discover new and authentic products.
KrisShop Moments
A brand-new concept store that offers customers a range of services including floral delivery, beauty and wellness treatments, special hotel room offers, hotel dining promotions, tourist experiences and more, designed to inspire people to create their very own special moments.
KrisShop Customise
Offers customisation such as personalised engraving on fragrance bottles, wine bottles, and leather bag – making a perfect gift that is memorable and extra special.
New initiatives will be progressively rolled-out in the coming months:
Multiple Payment Options: New payment options including KrisPay, Apple Pay, Samsung Pay, and Alipay, will be available on KrisShop.com for added flexibility and to cater to the different payment preferences of customers.
Pre-order up to 60 mins before flight: This is an initiative that offers pre-order services available up to 60 minutes before selected SilkAir, Singapore Airlines and Scoot flights to cater to last minute shopping, with purchases delivered straight to the passenger's seat onboard – a vast improvement from pre-ordering up to 24 hours before flight previously.
Hotel Delivery: In collaboration with selected hotel groups, guests of the hotel may opt for their purchases to be delivered right to their rooms – enjoying an exclusive one-of-itskind privilege.
In-Flight Entertainment: Passengers can soon shop on KrisShop.com via Singapore Airlines' in-flight entertainment system, and have their parcels delivered to their homes.
Self-Collection POPStation: KrisShop will designate POPStations for hassle-free self-collection, marking the seamless convergence of online and offline consumer experience.
"Beyond being a retail e-commerce site, KrisShop seeks to establish itself as a one-stop shopping destination, and is continually evolving to meet the needs and demands of today's consumers. Leveraging our expertise in retail, we are proud to unveil the new KrisShop.com that aims to modernise the consumer shopping journey," said Chris Pok, CEO of KrisShop.
"The new KrisShop website and initiatives are designed with game-changing features that keep consumer experience at the forefront, and these can be experienced through our exhibition. Blending physical and digital touchpoints, the interactive exhibition communicates KrisShop's new changes in a fun and compelling way, inviting consumers to witness the exciting opportunities and developments in action. KrisShop will continue to innovate in unchartered territory, and connect consumers to even more impressive offerings."