Six Senses Hotels Resorts Spas to Open First City Hotels in Singapore
Six Senses Hotels Resorts Spas has given two old beauties a complete restoration as part of a remarkable conservation project in Singapore. Ideally situated in the island city-state's central district, the project is located in the eclectic heart of Chinatown where socializing, dining and nightlife take center stage.
Six Senses Singapore is split across two buildings that are an easy wander apart. Six Senses Duxton and Six Senses Maxwell will mark the brand's first city hotels, celebrating local Singapore culture and history while adding a touch of playfulness to the heritage properties. There is a diverse mix of Chinese, Malay and European elements in the buildings including neo-classical lion head motifs, Chinese porcelain-chip friezes co-existing with Malay timber fretwork, French windows, Portuguese shutters and Corinthian pilasters. Guests can make full use of all facilities and outstanding service in both, as well as the rich local community in between. No matter where you sleep, guests can sign for services at either hotel and will consider both locations – their home away from home.
Along with always infusing a touch of quirkiness into each property, a priority for Six Senses is its commitment to authenticity and responsible preservation. In recognition of this, both properties have received the Urban Redevelopment Authority Architectural Heritage Award. Six Senses Duxton is due to open in April 2018, followed by Six Senses Maxwell three months later.
"Such unique properties do not come to market often and we are delighted to be working with Satinder Garcha and Harpreet Bedi of Garcha Hotels on this project," said Six Senses Chief Executive Officer Neil Jacobs. "The buildings will be the last heritage hotels of this quality to be developed in Singapore. Each building has its own distinct personality, but what makes Six Senses Singapore so special is that guests can enjoy all the offerings of both locations plus the neighborhood when staying with us . It's all about community and being part of the rich, local culture of Singapore."
The interior design is by French architect and designer Jacques Garcia. It reflects the authentic decor and furnishings of the era in which it was built, but with a stylish modern twist. Jacques has infused a Western sensibility along with a timeless ambience, as he has done with La Mamounia in Marrakesh, Hotel Costes in Paris and NoMad in New York.
His attention to detail is showcased throughout the 50 unique room types, from the brass, lacquer and marble mini bars to the handmade Lafroy Brooks bathroom fixtures. All rooms feature handmade mattresses by Naturalmat and organic bed linens to support Sleep With Six Senses, a key pillar of the group's Integrated Wellness philosophy.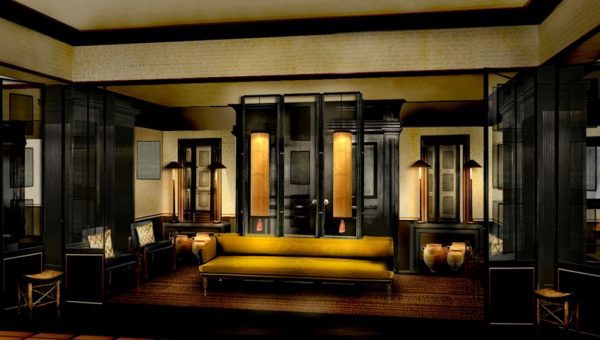 Special looms were constructed to hand weave 13 x 20-foot (4 x6-meter) silk rugs for the public areas of the hotel. The interior spaces, which are all different, meld together in respect of the architectural styles of the original buildings and add to the hotel's charm.
Colonial meets modern Europe in the restaurant, where the mouthwatering indulgent yet health-full menus represent the brand's pioneering approach to fresh, local and seasonal food and drink: Eat With Six Senses. Six Senses Spa will offer specialty treatments while the external lap pool offers a refreshing escape to complement Singapore's tropical weather.
In addition to the environmental considerations implemented in the redevelopment of both properties, the hotel will also participate in a program that will make them carbon-free after purchasing United Nations-certified carbon credits, while standing to save up to 20 percent in energy costs. This continued focus on sustainable practices is also evident in the seven new resorts and two further spas opening under the Six Senses brand from now until early 2019!