The Ritz-Carlton, Nanjing Opens Its Doors in China's Beautiful "City of Literature"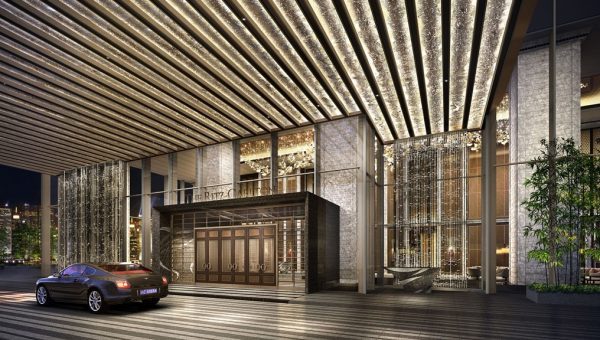 The Ritz-Carlton Hotel Company, L.L.C. recently announced the opening of The Ritz-Carlton, Nanjing, in Xinjiekou, the city's dynamic business and lifestyle hub.

Nanjing has been one of China's most important cities for over 2,500 years and is recognized as one of the country's "Four Great Ancient Capitals". Nanjing, the ancient capital of the Six Dynasties has been a center of literature and book publishing, and for this, the city was listed as a UNESCO "City of Literature" in 2019.

With the opening of The Ritz-Carlton, Nanjing, discerning travelers can look forward to enjoying the legendary service and exceptional experiences of the luxury brand during their visit to this beautiful historic city.

"We are excited to be bringing The Ritz-Carlton to Nanjing, one of China's most timeless cities," said Henry Lee, President, Greater China, Marriott International. "This is the latest addition to our fast-expanding portfolio of luxury properties in Greater China. We are growing the Ritz-Carlton brand footprint here to welcome today's sophisticated travelers. It represents our commitment to creating exceptional experiences that stay with our guests long after they arrive home from visiting China's most amazing destinations."


The Ritz-Carlton, Nanjing towers 62 stories above the city's central business district, on the uppermost floors of the upscale Deji Plaza, giving guests stunning views of the famous Xuanwu Lake and Purple Mountain. The property is located 42 kilometers, or less than an hour's drive, from Nanjing Lukou International Airport, which strategically connects the city to many domestic and international destinations.
The hotel features 295 tastefully-appointed rooms, including 32 spacious suites with kitchen and dining areas. The hotel's sumptuous interiors were by Design Studio SPIN, a well-known architectural firm. The five fundamental elements in Chinese culture – wood, fire, earth, metal, and water – are represented throughout the hotel, creating a remarkable fusion of the city's ancient past with contemporary luxury and comfort. Guests staying in The Ritz-Carlton Club rooms have 24-hour access to The Ritz-Carlton Club Lounge on the 58th floor with its panoramic views and enjoy exclusive amenities such as the signature Afternoon Tea, part of five culinary presentations throughout the day.

For a memorable taste of authentic Nanjing traditions, guests are invited to take part in the 'Lotus Lantern Ritual' at sunset every evening. Against a backdrop of dimmed lights and classical Chinese music, the Ladies and Gentlemen of The Ritz-Carlton, elegantly dressed in traditional attire, serve locally grown Yuhua green tea paired with bite-sized snacks.


Helmed by Executive Chef Sven Wunram, the five distinctive food and beverage outlets at The Ritz-Carlton, Nanjing showcase the best of Chinese and international cuisine. Pin Ning Fu elevates the fresh and flavorful cuisine of Nanjing and its provinces to new levels, with 50 dishes to choose from on its menu. The elegant Dai Yuet Heen brings classic Cantonese fine dining to Nanjing. Lavandula, the hotel's all-day dining outlet, tempts guests with French Provençal flavors together with an array of Chinese and international menu options. The Lobby Lounge welcomes guests to pause and connect over refined afternoon tea, classic cocktails and light fare. FLAIR, the hotel's rooftop bar and restaurant on the 62nd floor, is set to become Nanjing's latest cocktail hour hotspot, featuring crafted cocktails, boutique gins, fine whiskeys and a tapas menu, along with stunning views of the city and its surroundings.

The hotel also features an urban wellness sanctuary designed to balance the body and mind. The Ritz-Carlton SPA features eight spacious treatment rooms, including two couple's suites, for guests to indulge in pampering spa treatments using indigenous ingredients such as local lotus flowers and mineral-infused Yuhua stones. The hotel also offers a 24-hour, state-of-the-art fitness center and yoga studio, as well as an ample indoor swimming pool.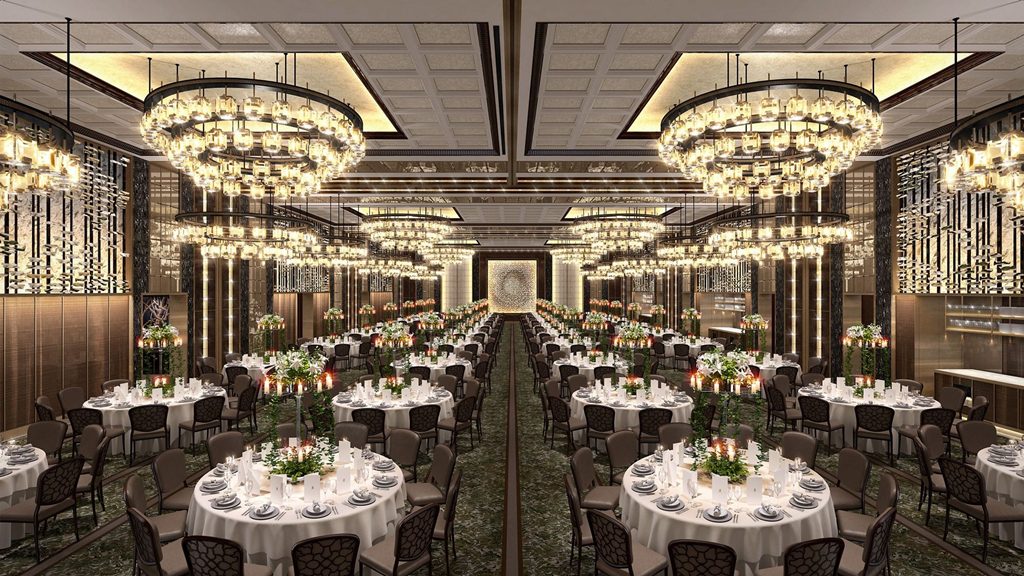 An elegant affair awaits at The Ritz-Carlton, Nanjing – an ideal destination that delivers stellar service and an auspicious ambiance suited for any wedding, social event, or meeting. The hotel features more than 2,200 sqm of exclusive event space, including The Ritz-Carlton Ballroom with access to a leafy outdoor terrace, and The Plaza Ballroom with floor-to-ceiling windows, plus seven multi-functional meeting rooms that offer great views and natural light. A dedicated team of event planning experts ensures that every bespoke celebration or meeting is a seamless experience that will create indelible memories.

"We are delighted to bring the legendary service of The Ritz-Carlton brand to Nanjing, a city that blends traditional culture with a contemporary twist," said Jennie Toh, Vice President, Brands, Asia Pacific, Marriott International. "From design inspirations that recall the rich history of Nanjing, to elevated culinary offerings bound to delight guests – the Ladies and Gentlemen of The Ritz-Carlton, Nanjing look forward to curating enriching experiences that spark unforgettable memories."

The Ritz-Carlton Nanjing
No, 18 Zhongshan Rd, Nanjing, China, 210018
Website