Treat Yourself With TheFaceShop's Ultimate Summer Kit!
CONTENT: Michelle Ng
Singapore's weather has been increasingly hot lately, and this can lead to dry skin and frizzy hair. We have never been more glad to see what The Face Shop has in store for us!
Let's start off with their Professional Defense series, which consists of a shampoo and conditioner. The calming smells of Juniper berries will linger around you even after you've dried off. I've been using the shampoo and conditioner set for nearly three weeks now, and I've noticed that my hair is not only more soft and silky, it's also got a bit more bounce to it. Just what you are looking for if you want more volume in your hair.
The BEYOND Best Body Shower Collection features four different types depending on what kind of skin you have. Take your time to choose because what works for me might not work for you! The BEYOND Deep Moisture Oliver Shower Cream was my favorite, not just because I love olive oil for its repair qualities, but also because it gives my skin the moisture it needs because I sit in an air-conditioned room for most of the day. For something more refreshing, go for the BEYOND Revital Shower Gel, which has a citrus-y and orange-y fragrance that will perk you right up. The acerola in the Revital Shower Gel will also help to brighten your tired skin, but should be avoided if you have really dry skin!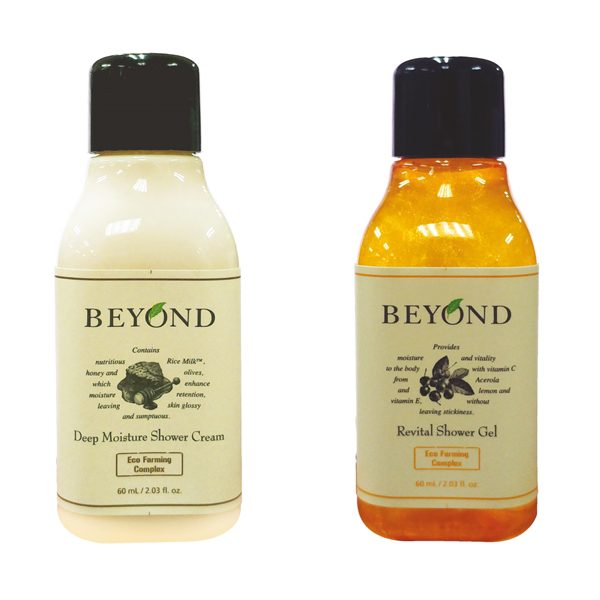 Once you've cleansed and refreshed yourself from head to toe, its time to move on to pampering your skin to keep it looking young and fresh. Start off with CNP Laboratory's Anti-Pore Black Head Clear Kit to remove any unsightly blackheads. The two-step mask will first dissolve your blackheads and cleansing your clogged pores before tightening your pores.
My favorite part of the Nature Collection has to be the DEARPACKER Everyday Mask Pack, which gives you five different types of masks packaged for individual use. You can very easily pop the masks into your makeup pouch when you go traveling so that you don't have to lug around your full-size bottle. Traveling can take quite a toll on your skin, especially with the dry air when you're in the plane, so these little sachets are super useful! And yes, even though the packets look small, they still contain enough product to cover your entire face.
I'm pretty sure that everyone has heard of fresh's amazing black tea mask that is super hydrating. The DEARPACKER Royal Black Tea & Black Rose Hydrogel Mask actually holds it own! After just one use, my skin wasn't feeling dry at all for the next few days, and it actually felt like the moisture managed to penetrate deeper into my skin than my regular masks. The DEARPACKER Royal Black Tea & Black Rose Mask Pack also comes in a 50ml bottle if you can't get enough of it!
DEARPACKER Moisture Mascream is good for those who want deep hydration as its full of butter and avocado to lock in the moisture, whilst the DEARPACKER Madagascar Clay Mask deep cleanses your pores for a more refreshing feel, although it can be a little drying. Not to mention that the little sachets all come in really cute designs, which just makes me feel a little happier whenever I use the masks! Perfect as a Christmas gift or for yourself.
The BEYOND Shower Gel Collection, BEYOND Shampoo and Conditioner set, DEARPACKER Masks and CNP Laboratory Anti-Pore Black Head Clear Kit is now available at all THEFACESHOP – Nature Collection stores.