Westin Hotels & Resorts Kicks Off New Asia-Pacific Marathon Partnerships on Global Running Day.
In celebration of Global Running Day, Westin Hotels & Resorts in Asia-Pacific announces its exciting marathon partnerships with three top-tier marathons across the region. As hospitality's wellness leader, Westin supports its guests' active lifestyles throughout their stays. Whether guests are training for a marathon or simply staying fit while traveling, Westin provides behind-the-scenes support to help guests maintain their regular exercise routines; eat well with fresh, locally-sourced nutritious menus; as well as sleep better for optimal rest and recovery.
"We recognize that running is becoming a major sport across Asia-Pacific with many of our guests traveling to participate in top marathons," said Mike Fulkerson, Vice President, Brand & Marketing Asia-Pacific, Marriott International. "The Westin brand has always provided comprehensive Run Westin programs at all of our 225 hotels in 40 countries and territories worldwide. In Asia-Pacific, we're now taking it up a notch with elevated experiences both pre- and post-races as part of our continued partnerships with top-tier marathons."
Since launching last year, Westin continues its industry-leading marathon partnerships with new added benefits for Marriott Bonvoy travel program members. Members will get exclusive access to training sessions at all participating Westin Hotels & Resorts in Asia-Pacific and access to entering the marathons through being part of their local #runWestin teams. There will also be special experiences at the marathon expos prior to the race and at the finishing lines.
For the first time this year, Westin will be the exclusive hotel partner of Australia's largest marathon, Melbourne Marathon Festival (October 13, 2019). The Westin Melbourne will provide an intensive 10-week training program leading up to the race, as well as special packages and privileges for guests staying at the hotel during the marathon.
Since the launch of Westin's marathon partnerships last year, Westin Hotels & Resorts continues to be the official sponsor of China's most popular marathon, the Shanghai International Marathon (November 17, 2019). The Westin Shanghai will offer early Eat Well breakfast service ahead of the race to ensure that guests participating in the marathon are energized for their run. Meanwhile, #runWestin team members in Shanghai will have Eat Well breakfast along with limousine pickup from their home and dropped off at the hotel, which is within walking distance to the start line.
For the second year in a row, Westin is the official partner of Tokyo Marathon (March 1, 2020)—the most coveted international marathon in Asia-Pacific and the only race in Asia to be included in Abbott World Marathon Majors, a shortlist of the top six marathons worldwide. Special experiences and workshops will be held at the Westin Booth for Marriott Bonvoy members and the public at the Tokyo Marathon Expo ahead of the race, as well as special surprises at the finish line for all who participated in the coveted marathon.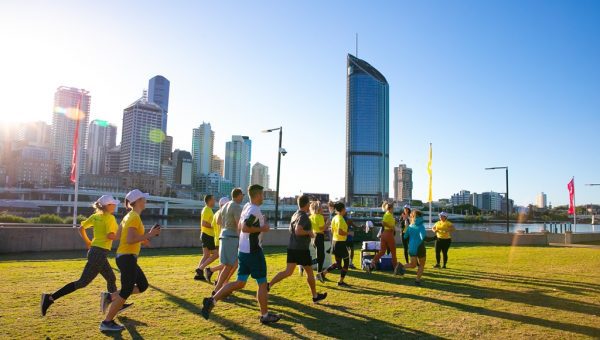 Both hotel guests and local communities, have access to training sessions at participating Westin hotels across Asia-Pacific, including running clinics guided by the Run Concierge, Westin workouts, as well as an Eat Well program that support runners and sports enthusiasts. Westin Hotels & Resorts boasts more than 225 Run Concierges around the world, who host group runs and encourage runners of all levels to grab a runWESTIN™ map and explore their destination. Guests can also tap into the run concierge network for TRX training in WestinWORKOUT fitness studios. Westin makes it easy for travelers who want to pack light with its Gear Lending program that lend workout apparel and sneakers for a nominal fee.
To celebrate the exciting Asia-Pacific marathon partnerships, the recently opened Westin Brisbane championed a group of 50 hotel guests, associates, Marriott Bonvoy members and the local community to participate in a scenic 5km fun run, followed by an Eat Well breakfast with fresh, locally-sourced ingredients focused on recovery. The event was among over 200 Westin Hotels & Resorts worldwide that celebrated Global Running Day.