18th World Gourmet Summit 2014 officially opens
The 18th World Gourmet Summit (WGS) officially opens today at the Suntec Singapore Convention & Exhibition Centre with a tantalising cast of Michelin-starred and internationally-acclaimed masterchefs, winemakers and special culinary guests.
The Opening Reception event also marks the beginning of the 11 day long gastronomic experience. It showcases a delectable spread of cuisine prepared by partner hosting establishments of WGS that include leading hotels and restaurants in Singapore. The personalities of WGS, media and industry's who's who will be present to connect with their clientele and find out the latest happenings in the trade.
Mr. Knipp, CEO of Peter Knipp Holdings Pte Ltd, said, "WGS is a monumental gourmet event that continues to require dedicated specialists, partners, sponsors, the winemakers and most importantly the chefs, both international and local. Each one is a critical force behind the success of World Gourmet Summit over the past 17 years. Our team's commitment has put the city on the global map of culinary excellence. We are thankful and we are proud of our line-up this year."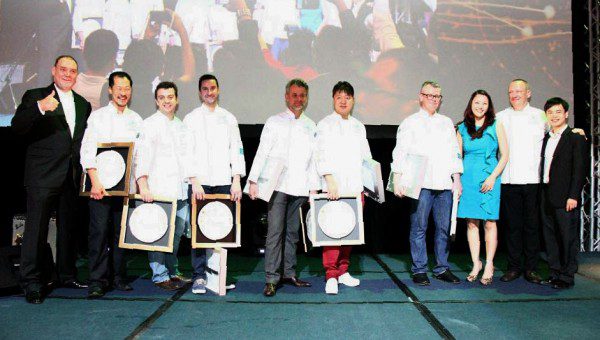 Joining this year's stellar group of masterchefs at the event were chefs and representatives from 12 hosting establishments, 13 venue hosts and 22 partner restaurants, as well as sponsors and partners for the 18th World Gourmet Summit. The 11-day dining extravaganza, organised by À La Carte Productions (a division of Peter Knipp Holdings Pte Ltd) will be held from 26 March to 5 April 2014 with presenting partner Citibank Singapore Limited and Singapore Tourism Board.
This year, WGS will again raise the bar in the international dining scene, promising to satisfy the most discerning of palates and to create a memorable gastronomic dining experience for all food connoisseurs and wine aficionados. Well-loved events and returning favourites will be featured together with new experiences that are sure to excite and invigorate guests, reinforcing WGS' reputation as one of the world's pre-eminent celebrations of gastronomy.
Mr. Knipp also added, "To ensure the World Gourmet Summit continues to impress and amaze our guests every year, we are always evolving and refreshing our events, bringing back favourites and introducing new experiences. In this spirit, this year's World Gourmet Summit will present Singapore's first Junior Chefs' Pastry Workshop with Christian Escribà and Patricia Schmidt, an exciting opportunity for budding young chefs to learn from a magician of confectionery, known as Catalan's Willy Wonka. Such innovative new experiences join a highly successful stable of well-loved events, including the Citibank Gastronomic Jam Sessions, wine dinners hosted by world-renowned winemakers, and Epicurean Delights."