19th World Gourmet Summit 2015 presents: Gastronomy in Motion
EDITOR: Yeo Terence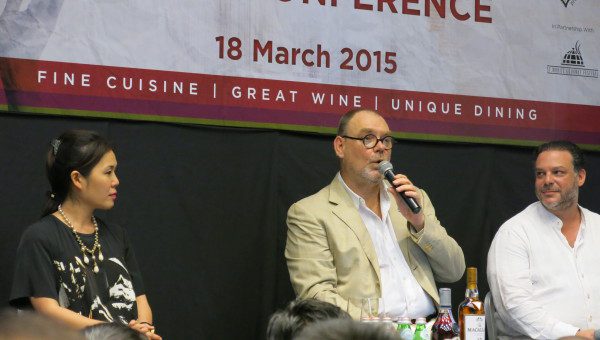 The region's most talked about premiere food and wine event, World Gourmet Summit 2015 (WGS), returns this year with 50 events, including culinary masterclasses, workshops and exclusive dinners. Expect an outstanding presentation of world-class and Michelin-starred chefs, alongside Singapore's own culinary names. The Epicurean Delight series that features sumptuous treats created by visiting masterchefs will be hosted at various establishments from 14 to 25 April 2015. Gastronomes can also savour exclusive WGS menus at partner restaurants from 6 April to 3 May in addition to the core activities.
Headlining this year's stellar cast of international and celebrity masterchefs are the Roca brothers of the fabled three Michelin-starred El Celler de Can Roca in Spain; Christophe Muller, the L'Auberge Du Pont de Collognes of the Paul Bocuse Group and the only restaurant in the world to retain its three Michelin-star status for 50 years; two Michelin- starred Chef Tim Raue from Germany; two Michelin-starred Chef Giancarlo Perbellini from Italy; and two Michelin-starred Chef Bruno Oger from France. Singapore's own UK-based Cherish Finden, Master Pastry Chef and 2012 Pastry Chef of the Year (UK), is among the nation's home-grown culinary stars to blaze a trail in this year's WGS, together with the Singapore National Culinary Team, current World Champion 2014.
Expect a host of the finest, most exquisite events including hands-on culinary masterclasses with "The Street Food Chef" Will Meyrick together with Palm Amatawet, esteemed Japanese masterchef Shinichiro Takagi and Sake Sommelier Hiroshi Ishida, who are representing the Ishikawa Prefecture; and World Chocolate Master Franck Haasnoot alongside esteemed pastry chefs from Academy of Pastry Arts Malaysia. From celebrating 300 years of fine cognac at The Martell Pure Gourmet Tasting Dinner featuring celebrity chef Susur Lee & Ken Ling; enjoying scrumptious Mediterranean-inspired modern European cuisine with the Scottish Seafood Dinner with Highland Park Whisky featuring Dallas Cuddy; to exquisite dinners of Japanese, Scottish, French, Spanish and Asian cuisines; the 19th edition of World Gourmet Summit will see 26 Partner Restaurants, 9 Hosting Establishments and selected Venue Hosts working towards yet another year of inspired gastronomy.
Highlights to this year's stellar line up of WGS include: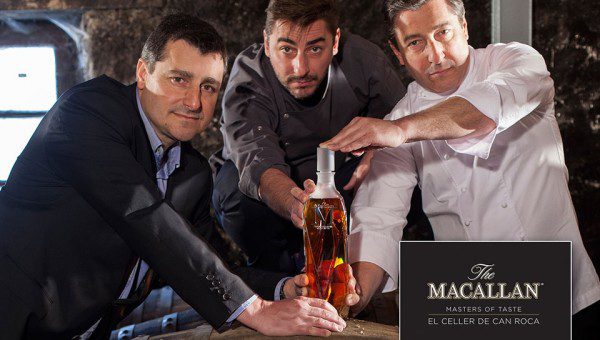 The Macallan Masters of Taste Dinner, A Unique Whisky Pairing Dinner Presented by El Celler de Can Roca & Bacchanalia on 21 April 2015.
El Celler de Can Roca in Catalonia, Spain sits at the very top of the World's Best 50 Restaurants and for thisdinner, the famous Roca brothers collaborate with Bacchanalia's Head Chef Ivan Brehm to deliver craft cuisine in a unique dining experience that showcases the craft, mastery and skill of the world's ultimate luxury single malt, The Macallan, (including the most premium The Macallan M) and Spanish cuisine. Seats are limited and priced at $688.00+
Kaluga Queen Caviar Dinner Presented By Indoguna featuring Sandro Falbo with Snow Leopard Vodka at The Fullerton Hotel Singapore's Strait Room on 23 April 2015.
Following last year's phenomenal success, gastronomes will find an indulgent helping of 1.8kg of the Kaluga Queen Caviar on each table for this luxurious dinner, with each dish prepared by The Fullerton Hotel Singapore's Executive Chef Sandro Falbo. The distinctive taste of caviar will be further accompanied by exquisite wines, champagne and Snow Leopard vodka, which is made from rare spelt grain from one of the world's finest distilleries. Only 60 seats are available for this exclusive dinner, priced at $558.00+.
A STARS celebration four hands dinner featuring Christophe Muller (representing Paul Bocuse) & Julien Royer with Martell 300 years to commemorate SG50 at JAAN on 24 April 2015.
With only 50 seats available for this magnificent gourmet affair at JAAN on 24 April 2015, Singapore's 50th birthday is celebrated through the culinary artistry of three Michelin- starred Chef Christophe Muller of the L'Auberge Du Pont de Collonges of Paul Bocuse Group – the only restaurant in the world to have retained its three Michelin-star status for 50 consecutive years. Masterchef Christophe Muller collaborates with Head Chef Julian Royer of JAAN, Swissôtel The Stamford to deliver an unforgettable evening. Adding to the celebration, world renowned Cognac house Martell marks an auspicious milestone of its tercentenary with an exclusive presentation of its prized premium cognac aged in 300 year old casks and bottled in a special decanter. Priced at $500.00+.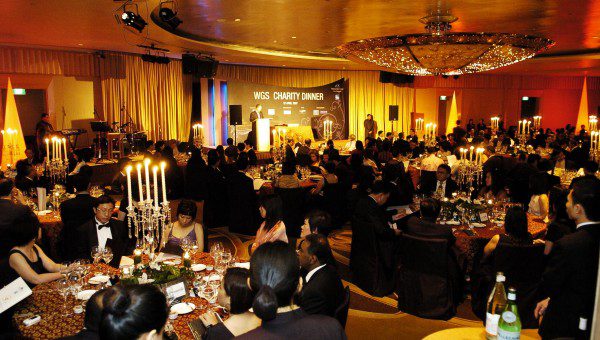 The Past-Present-Future Charity Gala Dinner at W Singapore, Sentosa Cove on 16 April 2015.
In support of the Community Chest and delivering an Asian-inspired feast, this black tie affair sees the collaboration of two Michelin-starred Chef Tim Raue of Germany with the current 2014 world champion Singapore National Culinary Team; Singapore's own Cherish Finden, Executive Pastry Chef at the historic The Langham London; and Chef Andrew Nocente, Chef de Cuisine of Skirt.
For more information about World Gourmet Summit 2015, as well as the list of events, visit http://www.worldgourmetsummit.com/. All reservations can be made online via Chope on World Gourmet Summit website.