5 Restaurants In Millenia Walk To Visit For Last Minute CNY Plans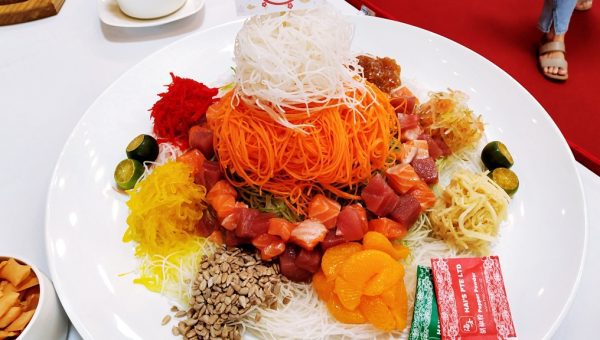 CONTENT: Michelle Ng
Millenia Walk is tucked away in a little corner next to Suntec City and overlooked by Pan Pacific, but the little mall is filled with plenty of good restaurants and one-of-a-kind shops selling plenty of local knick-knacks and vintage clothes.
If you still haven't locked down your Chinese New Year plans yet or are looking for a place to take your work clients for a splendid festive lunch, check out these restaurants in Millenia Walk who have created a limited edition menu just for this festive season.
1. Poke Doke
One of the #trend foods last year, poke meets CNY in Poke Doke's Yu Sheng. Available in three different sizes and with different cuts of fishes, usher in the New Year with cube of fresh salmon and plenty of crunchy veg and crackers. The poke place is famous for their poke-style cubes of raw fish. The yu sheng is halal-certified, if you're planning on getting their yu sheng for a gathering with your friends or colleagues.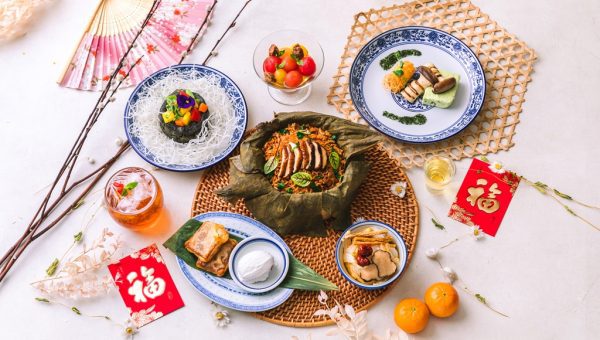 2. Elemen
If you've got a really religious family, chances are that they might be vegetarian. Elemen, a Chinese vegetarian restaurant, has whipped up a Double-Boiled Truffle Soup to warm your soul from the inside. A light, herbal soup that is layered with notes of Chinese medicinal herbs and truffle, this dish is the star of their Prosper-licious 8 course menu filled with traditional CNY dishes. The 8 course menu also include a crispy Yam Ring With Assorted Vegetables, Lotus Rice w Porcini Mushroom, and a Golden Nian Gao with Coconut Ice Cream.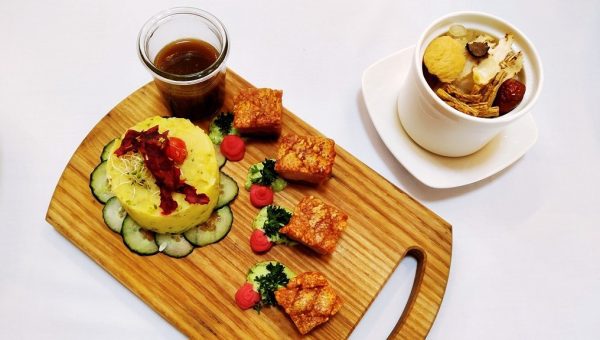 3. Paulaner Brauhaus
Bravarian restaurant Paulaner Brauhaus does a pretty mean pork belly if you need your fill of roast meats. We tried the Crispy Pork Belly on Potato Cucumber Salad that also come with a side of parsley mousse and the famous Paulaner dark beer sauce. The fatty chunks of meat are tender, with crispy skin that isn't too hard or dry. Best eaten with a cold pint of limited edition Red Pig beer. The Red Pig beer is only available from 28 Jan until it runs out.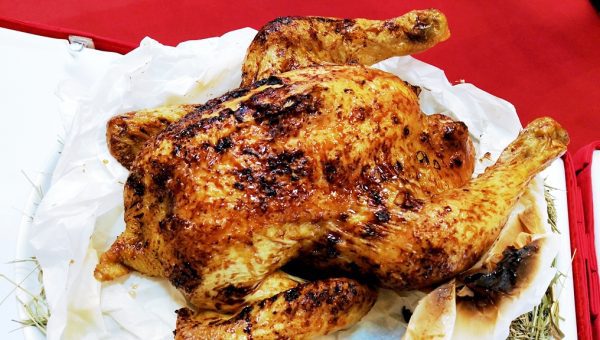 4. Plentyfull
Plentyfull is all about healthy and sustainable eating, and your woke friends will also be able to enjoy this corn-fed chicken. The café outdid itself with their Whole Fortune Smoked Corn-fed Chicken With House-Pickles. The smoky meats reaches all the way to the back of your nose with every bite, courtesy of the apple wood chips used to smoke the chicken. The chicken was a bit dry, and the deep smoky flavor might be too rich for those who aren't a fan of smoked meats.
5. Supertea
After your meal, finish with a refreshing Pineapple Blossom Tea from Supertea. Pineapples are another auspicious fruit, as the Hokkien name for the fruit translates to "fortune come". The tea is a blend of pineapple, passion fruit, strawberries and lime, and might just be the sweet treat to chase away any jelat feelings after a heavy meal!
If none of these restaurants hit the right note, Millenia Walk also has plenty of other places to choose from. You can't go wrong Saboten's famous tonkatsu, or maybe give Uma Uma's Torimon Ramen a go, the chicken ramen has a citrusy broth for an interesting dish.
Millenia Walk is located at 9 Raffles Boulevard, Singapore 039596.