ADRIFT: The Waft of World Cuisine in a Single Meal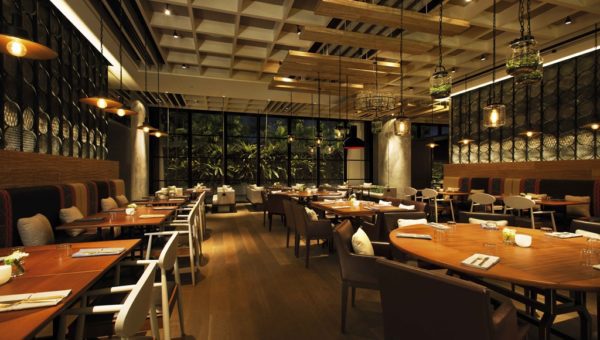 CONTENT: Yiew Kai Jie
Located in Marina Bay Sands, ADRIFT by award-winning chef and restaurateur David Myers has recently launched a Spring seasonal menu alongside a brand new bar programme, A modern take on the vibrant Izakaya bar concept, ADRIFT's new menu brings together old favourites and exciting new flavours. If you are celebrating a special occasion or just looking for a truly bespoke dining experience, opt for the Omakase dinner and let the Chef curate a meal with the best seasonal ingredients or enjoy a leisurely semi-buffet weekend brunch of signature dishes and brunch favourites.
First Impressions
Upon first entering the restaurant, one might initially mistake it for a bar because of the numerous and plethora amount of alcohol situated in the restaurant. Apart from the seemingly alcoholic retreat, the restaurant boasts a very relaxing atmosphere where natural sunlight is let into the restaurant for customers to unwind from their arduous work meeting or a lazy weekend afternoon.
Since the restaurant bases itself on an Izakaya concept, during the day the restaurant serves up food featuring different cuisines from around the world, while at night, it transforms into a bar that mixes up delectable cocktails and stocks almost every single liquor that one could imagine from varying types of wine to hard-to-find Japanese Whiskies. The restaurant still serves food and bar snacks during its dinner service, so you don't have to think twice about that second bottle of wine/liquor.
Flavours from the World
Here are some honoree dishes from the menu that we thought were worth mentioning: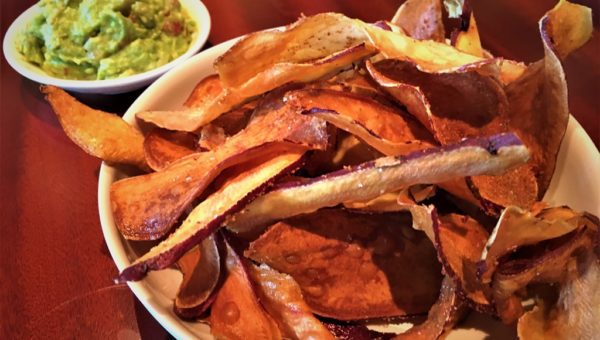 Milliken Farms Sweet Potato Chips ($12) – Bigger and healthier then plain old French fries or overated truffle fries, these sweet potato chips comes in longer-then-finger sizes alongside an avocado wasabi dip that gives you a spicy yet refreshing kick when you feel the booze kicking in from your drinks.
Baby Japanese Sweet Potatoes ($13) – They might look like ordinary roasted potatoes but don't let the initial appearance deceive your eyes. You will find the potatoes melting in your mouth and the skin would come right off for those that don't like that roasty skin with their potatoes. What I thought went well in this dish was the slight spice of the chili in the dish that was countered with the cooling crème fraiche, and also, don't forget about the bacon bits!
Pistachio Crusted Big Eye Tuna/Halibut ($28) – Despite thinking that the dish would be entirely western themed, one bite of the protein coupled with the sauce would entirely surprise you. The coconut curry would make you rethink how a beautiful piece of protein would possibly go well with such a popular western fish such as tuna or halibut. Nevertheless, the dish is a remarkable feat of gastronomy that is sure to amaze your taste buds when you bite into that curry flavoured goodness.
Seasonal Spring Menu
ADRIFT's new menu brings together raw appetizers to sumptuous snacks, skewers from the robatayaki grill, hearty vegetable dishes, and artfully composed meat and seafood offerings. However, regulars will still be able to sit back and relax with ADRIFT's signature dishes including the King Crab Melt and the Wagyu Sliders, remain on the menu.
A star of the new menu is the addition of robatayaki grill skewers and fresh maki rolls, emphasising Myers' strong Japanese influence that contributes to the nomadic spirit of the restaurant. The bar line-up will give guests a reason to return multiple times throughout the week, with a daily special they can indulge in each time.
Chef David Myers said of the new menu, "We're really excited to introduce the new ADRIFT menu, inspired by our frequent travels around Asia.  We want to give our guests a little taste of our favourite experiences, where we enjoyed some of the best food of our lives – take the Sugar Cane Prawn skewer, with fragrant nuoc cham, developed from our time eating through the chaotic streets of Bangkok; or the Homemade Tofu, a deceptively simple dish with soy, walnuts, ginger, chicharron, flavours we put together from Japanese and Filipino dishes."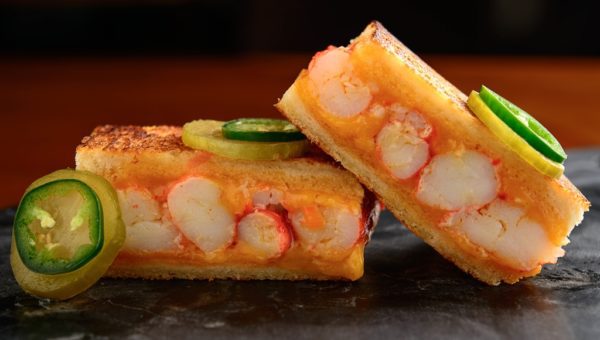 References to Myers' nomadic ways and keen Japanese sensibility include the Santa Monica Market Tomatoes embellished with Madagascar vanilla bean and sweet raspberry vinaigrette as well as the Nagano Rainbow Trout with spring vegetables. An expanded vegetable-based section – where greens are the main ingredient –  further highlight Myers' and Executive Chef William Gumport's creative cooking, with dishes like Asparagus Soup with onsen egg and nori and Miso Braised Baby Carrot with radish, turnip, cipollini onions.
After a long week in the office, unwind, dine and relax at ADRIFT!
ADRIFT is open daily for breakfast, lunch, dinner and drinks. Brunch is served on Saturdays and Sundays, and a menu of late night bites is available every day.
For more information or to make a reservation, please visit marinabaysands.com/Adrift or call +65 6688 5657