After 25 Years, Pizza Hut Launches New Sourdough-based "Light x Airy" Crust
Pizza Hut, Singapore's largest pizza restaurant, has announced its first new crust innovation in 25 years – the "Light x Airy" crust. Made with a unique dough blend with natural yeast, the new crust provides a light and airy texture with subtle hints of the distinctive flavour of sourdough.
With today's constantly evolving consumer preferences, "Light x Airy" has been developed to cater to a new generation.
With a lighter and airier texture, the pizzas are artisanal but yet unassuming and handcrafted to perfection with every order. With a focus on taste and quality, the pizzas are made-to-order and will be available in two new toppings, Alfredo Prawn and Truffle Shuffle.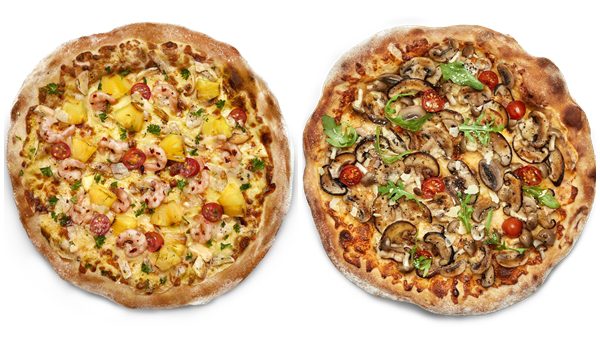 Both pizzas come with a base of alfredo sauce, sprinkled with mozzarella cheese. The Alfredo Prawn is then topped off with marinated prawns, pineapple slices, onions, cherry tomatoes and garnished with parsley. The Truffle Shuffle is topped with cherry tomatoes and features a fresh new topping – a marinated truffle mushroom trio (White Button, Shimeji and Shitake). It is then finished off with fresh rocket leaves, shredded parmesan cheese and a generous drizzle of truffle oil.
Both pizzas will be exclusively available as a dine-in dish in 24 Pizza Hut outlets islandwide. Regular sized pizza is priced at S$23.50 while the large is priced at S$29.50.
Both pizzas is exclusively available as a dine-in dish in 24 Pizza Hut outlets islandwide.
The new crust is now available in all 24 dine-in restaurants islandwide.