Ah Mah Homemade Cake Unveils It's Latest Multi Grain Sesame Cake
Following the success of its National Day Special OndehOndeh Cake in August, the ever popular Ah Mah Homemade Cake is launching another limited-edition Multi Grain Sesame flavour for the entire month of September across all outlets!
As one of the most ancient foods on earth, black sesame seeds are widely known to be rich in unsaturated fatty acids, vitamin E, proteins, calcium, iron and phosphorus. Finely grounded black sesame powder is delicately mixed into Ah Mah Homemade Cake's original recipe to form the highly nutritious yet flavourful cake base.
Coated generously on the top with a layer of grains, the Multi Grain Sesame Cake makes a satisfying nutty snack. Packed full of a variety of nutritious grains including walnuts, barley, black and white sesame seeds, almond flakes, and pumpkin seeds, there is no reason why one should skip dessert with this sin-free option. Furthermore, all Ah Mah Homemade Cakes are made with the freshest ingredients with no preservatives or artificial flavouring. Definitely a hit with both the young and old!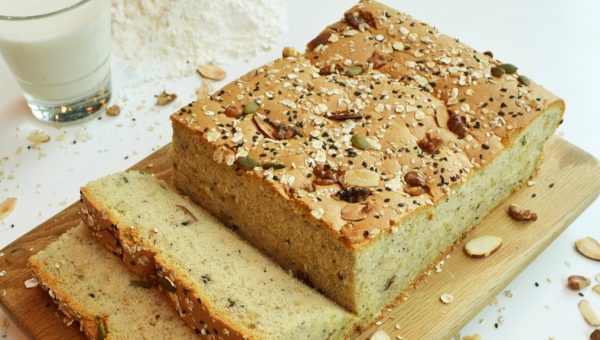 The special Multi Grain Sesame Cake also come with its own specialty box specially designed by local artist Lee Kow Fong, featuring a drawing of old Singapore streets, bringing back nostalgic memories whilst eating the traditional castella cake. Ah Mah Homemade Cake is favoured by all walks of life from young to old as shown in the art piece with kids enjoying and savouring the cake.
The author, Lee Kow Feng aka Ah Guo, is a local picture book author and a columnist. Lee Kow Fong's drawings has been featured in popular children's books, like the BuBu series, Secret Garden of Happiness and Fei Fei's Starry Sky. Lee has been a commissioned artist for several local Chinese and English language picture books, having a received an MA in Children's Book Illustration from Cambridge School of Art in 2011.
Ah Mah Homemade Cake's Multi Grain Sesame Cake ($11) is available at all outlets islandwide for a limited time only, from 17 September to 29 October 2018.