Angela May Food Chapters Opens Exclusively at Robinsons The Heeren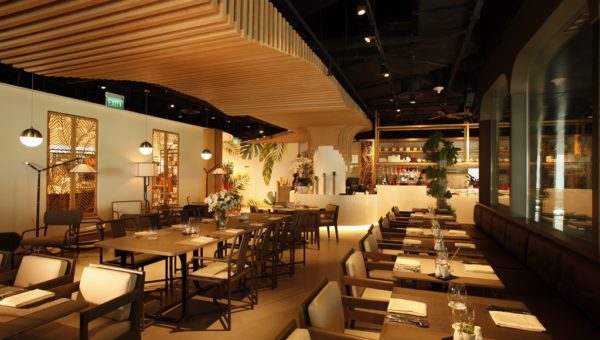 International Culinary Host & TV Presenter Angela May partners with French restauranteur Olivier Bendel – CEO & Founder of Singapore's Deliciae Hospitality Management and Christophe Cann – CEO of Robinsons to open Angela May Food Chapters. The first restaurant world-wide under Angela's name, featuring contemporary cuisine with Asian touches.
Angela farms her own herbs and vegetables inside the restaurant, as well as fosters a close relationship with farmers in Singapore to provide locally farmed herbs, vegetables and fish.
The menu includes touches of Asian ingredients and spices. For example, the Chilled Coconut Chia & Fresh Berries Pudding with drizzle of Gula Melaka is dusted with Saigon Cinnamon. There is luscious pull-apart bread made with a sticky Gula Melaka glaze for High Brunch, and a high tea highlight is a Cold Scallion Noodle Bowl with Soy Glazed Shiitake & Pickled Cucumbers. A surprising dish on the à la carte menu is the Shaved Asparagus & Arugula Mint Salad with Slow Cooked Egg & crisped Wasabi Lettuce.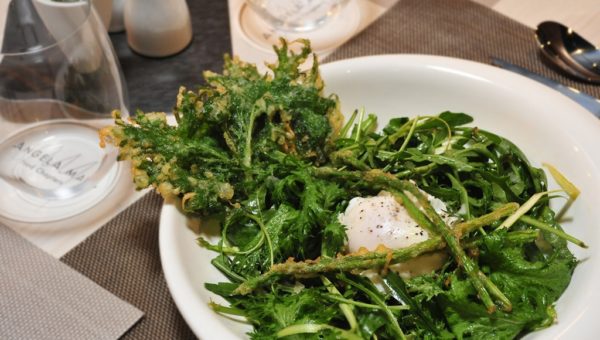 "As soon as the farmer passed me the Wasabi Lettuce, I knew I had to put it in a dish," Angela said with a glint in her eye. "I want everyone to feel that delight as the mustard heat hits you, but is instantly tamed by the rest of the greens."
A striking feature in the restaurant is a handpicked marble pastry counter featuring house-made desserts and pastries for dine-in and retail. Just like in New York, Angela will serve her daily baked fresh Cookie Plate. These cookies will also be available for takeaway in two versions: ready-to-eat and ready to-bake. A must try is also the savoury and sweet Choux pastry. Angela's favourite is the Cucumber Jasmine Choux with Mint and the savory choux using vegetables straight from the josper oven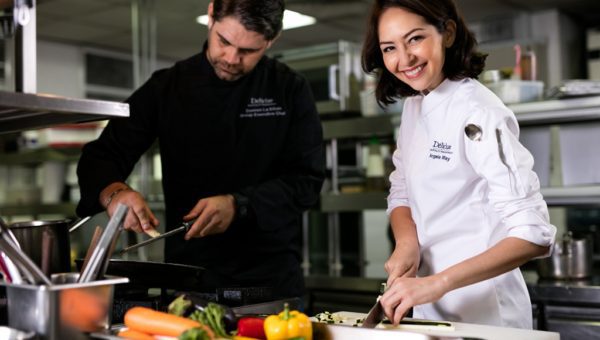 "We are delighted and proud to bring Angela May Food Chapters onboard, and we are confident this new offering will inject a dose of vibrancy and flavour into our expanding repertoire of covetable F&B options at Robinsons the Heeren. With Angela May Food Chapters' delectable menu and curated restaurant décor, it will certainly expand our shopper's dining horizons and up our ante in bringing new experiences as the leading department store in Singapore!" exclaimed Mr. Christophe Cann, Group CEOAsia, Al-Futtaim Group.
Angela May Food Chapters is located at Robinsons The Heeren #02-02, 260 Orchard Road, Singapore 238855
For more reservations and more information please call + 65 6681 7440 or visit www.dhm.com.sg/angela-may