Bakerzin Launches New Line-up of Delectable Desserts
Bakerzin launches its newest 2018 lineup of delectable desserts handcrafted by Bakerzin's award-winning executive Chef Alex Yen, who most recently clinched the Gold Award for both Pastry and Pastry Art categories at the Food and Hospitality Expo 2018.
The new line-up of desserts, together with three signature favourites, complete the  2018 new dessert menu.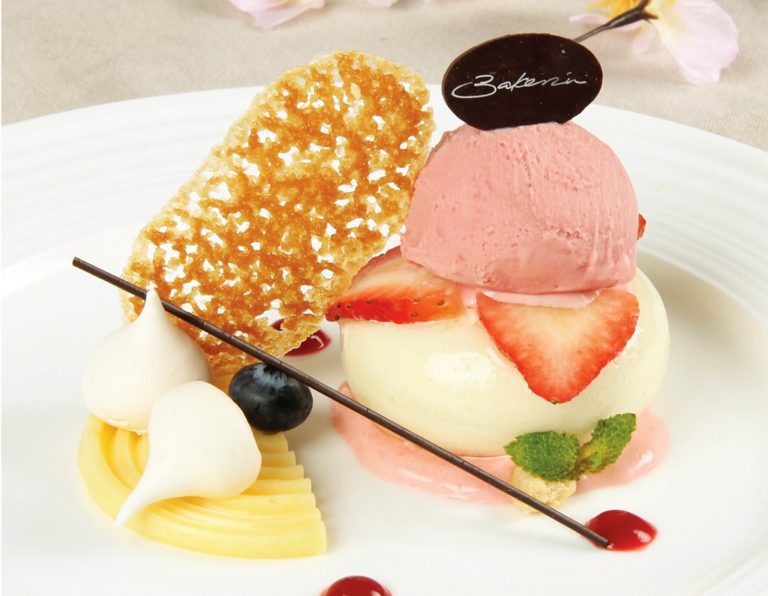 Lychee Rose Cake
Spend a luxurious afternoon over high tea with this light and refreshing floral lychee delight. Soft as clouds, the lychee mousse cake melts tantalizingly at the tip of the tongue, along with a scoop of homemade strawberry ice cream. Fresh strawberries, blueberries, lemon cream and a delicate orange tuile rounds off the palate nicely with a refreshing touch.
Pistachio Madness
Beautifully crafted, pistachio-lovers will go nuts for this creamy pistachio mousse cake with its modern presentation. A quenelle of homemade pistachio ice cream, petite mini meringue and dollops of cream and chocolate balance atop the layer of mousse and delightfully crumbly bottom crust.
Miss Berry Ruby
An artful creation, a beautiful ruby glaze encases a fluffy light strawberry and raspberry mousse, with an elegant white chocolate swirl. Scoop all the way to the bottom for a crumbly bottom layer. Paired with an indulgent quenelle of premium homemade chocolate ice-cream.
Berry Crumble
Don't miss this homely and heart-warming berry crumbly tart with a sweet strawberry filling. A comforting treat, the fragrant tart is perfectly paired with with fresh Chantily cream, fresh berries and a dark chocolate swirl.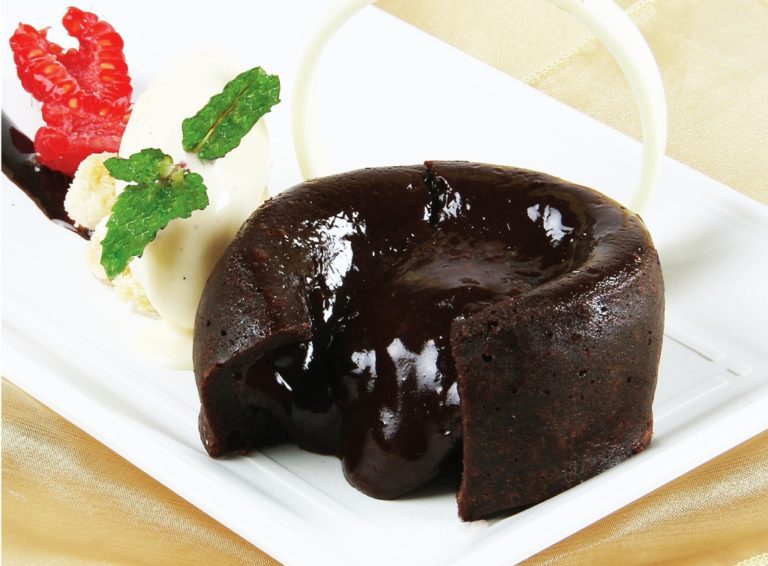 Signature Warm Chocolate Cake
Treat yourselves to Bakerzin's signature warm chocolate cake, a perennial favourite amongst diners for years. You can't go wrong with the decadent treat made with Valrhona chocolate, the best of chocolates chosen by top pastry chefs. Satisfy your chocolate craving with the molten gourmet French chocolate flowing out from the rich, warm and soft fluffy cake.
Chocolate Soufflé
Nothing beats a wobbly, fluffy warm chocolate soufflé. Lovingly made to rise, then finished with a sprinkling of brilliant snow powder and crunchy qroqant. Paired with a scoop of fresh vanilla ice cream.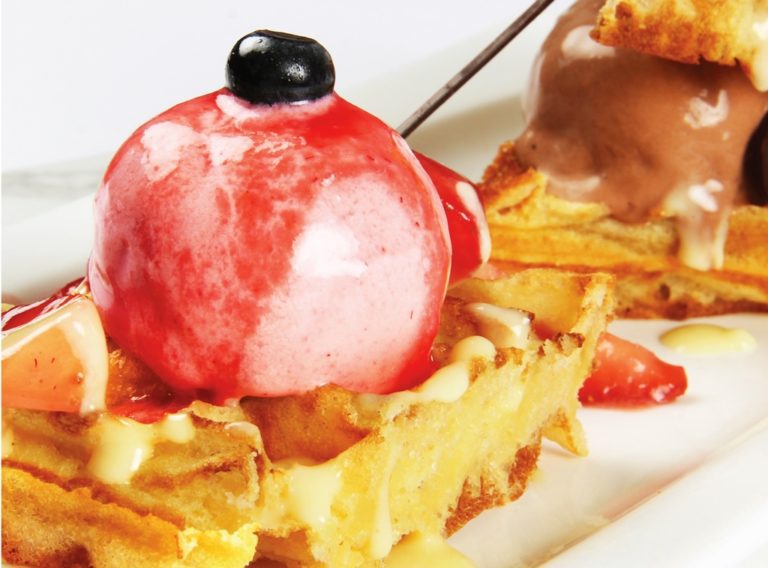 French Waffles
Every French kid can remember growing up eating these French waffles at fun fairs. Recreate this sweet nostalgia with Bakerzin's light and crisp homemade waffles, served with scoops of strawberry and chocolate ice cream.
Enjoy these latest delicious dessert creations any time of the day and is also perfect for any occasions.
These latest creations along with the three signature desserts are available at all Bakerzin outlets.
For more information please visit: www.facebook.com/bakerzin