Catchfly Balances Old Fashioned With New Dishes On Their Menu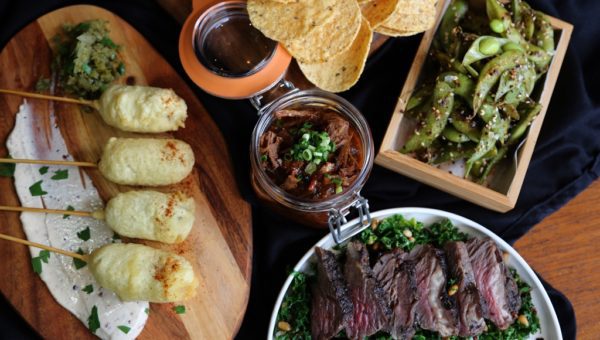 Having established themselves as the authority on high-quality cocktails, Catchfly has moved on to incorporate more food items to strengthen their position as a gastropub.
CONTENT: Yiew Kai Jie
When I last came to Catchfly, I was amazed by the cozy atmosphere and warm ambience as I entered the bar and had the chance to try a few glasses of their amazing cocktails. The wide variety of cocktails that ranged from the light and fruity drinks for the ladies to the heavy and old-fashioned for the gents did not fail to impress. I had a rather relaxing night in the underground enclave as I loosened up by sipping the night away and chowed down on some of their appetizing bar food.
Due to their success in expertly crafted drinks, the bar has taken it upon themselves to slightly alter their concept into a gastropub. Feeling the need to stand out from the various bars and restaurants that surround them, Catchfly has come up with several new appetizers and main courses that are specifically crafted to accompany your cocktail or to have a change from the stereotypical mundane french fries or peanuts that one might receive at bars across the country.
Mouth-Watering Appetizers
Among some of Catchfly's new appetizers are their signature Buffalo Style Chicken Wings with Blue Cheese Ranch and Vegetable Sticks (S$18) and Kimchi Beef Chilli with Corn Chips (S$21). Another must-order appetizer on the menu is their Roasted Bone Marrow with Fried Garlic, Basil Pesto and Toast (S$23)- Do not be fooled by the rather messy presentation, this dish is absolutely filled with fatty goodness. Simply scoop the fat out of the bone marrow and eat it with the bread provided. Do not eat the fat alone as the flavour would overwhelm you and leave you with a heavy gamy taste in your mouth. The herbs and pesto go hand in hand with the fat so as to compensate for the fatty flavour and adds a lighter flavour to the fat as it goes down your gullet.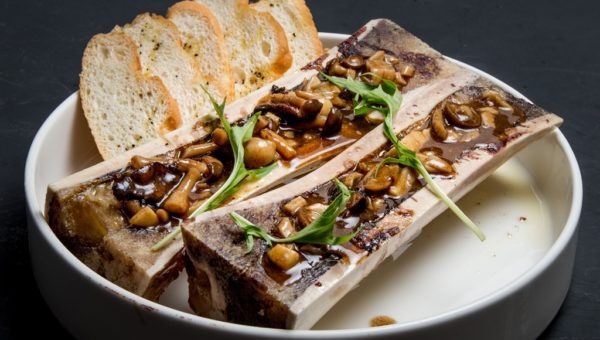 Courses To Share
Should you find yourself in need of something substantially bigger and more filling other than appetizers or finger food, why not try their new Vegetarian Spinach Pasta (S$22) or Charcoal Grilled Sea Bass with Creamed Spinach and Ratatouille (S$30).
Should you want to share something with your friends or colleagues, try ordering the Shrimp "pho boy" Baguette (S$25)- Filled with a rather hearty serving of shrimp, do not hesitate and eat the sandwich with your hand, as it retains the flavour on your hands rather than it being left on your knife. The slaw is slightly spicy and minty and tends to go well with any cocktail you order while the baguette bread isn't soft and maintains it's hard shape and texture until you crunch into it. The herbs in the fries goes well with the baguette and the overall taste gives you a really good Vietnam vibe as you sip on your cocktail. Remember that sharing is caring!
If you are absolutely famished after work, look to this amazing the Grilled Hanger & Kale (S$32) dish to satisfy your cravings and hunger. The protein is perfectly cooked to a medium well doneness, although you can request for how well you want your steak to be done. The kale provides an adequate salty kick to the beef, but the fries are rather mundane and taste like your average normal fries at any bar.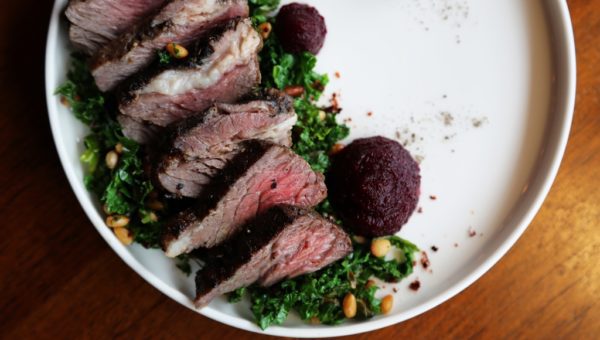 Overall, the new food items on their menu were impressive, but had some hits and misses, more of the former than the latter. Personally, i felt that Catchfly's main courses were a must have, but the portion size could have been more generous as the price did not correlate with the amount of food that was given on the plate. However credit must be given where it's due, for their Charcoal Grilled Angus Beef Burger (S$26) is a highlight on their menu and that they should be given a chance to improve on their new food items since it was only recently implemented not long ago.
Should Catchfly manages to balance their drinks and food in equilibrium at a reasonable price that matches quality and quantity, chances are that Catchfly would be the next big gastropub that everyone would want to be at.
Catchfly is located at 12 Ann Siang Road and is open till 3am with late-night food & drink menus from Monday till Friday
To facilitate their new and improved food menu, the kitchen will close at 11pm on weekdays and 1am on weekends.