CÉ LA VI's Most Anticipated Sky High Brunch Party is Back!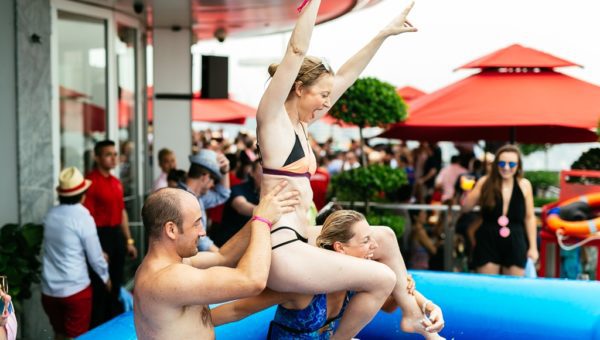 Come 5 November 2017, CÉ LA VI's Sky High Brunch makes its highly anticipated return for its fifth edition with four hours of gastronomic indulgence, boozy debauchery, and summer-loving at the newly revamped Restaurant and Skybar.
Experience a brunch like no other with CÉ LA VI's Sky High Brunch's free flow Modern Asian delights, crisp Veuve Clicquot champagne, and a dedicated do-it-yourself cocktail booth
Leading the charge for Sky High Brunch's gastronomic revelry is CÉ LA VI's Executive Chef Joey Sergentakis' array of Modern Asian cuisine that marries Asia's bold flavour with cutting-edge cooking techniques. Guests can partake in his epicurean creations including the Red Curry Braised Sea Bream, Tamarind Braised Short Ribs with Mantao Bao, and Tea Smoked Free Range Chicken.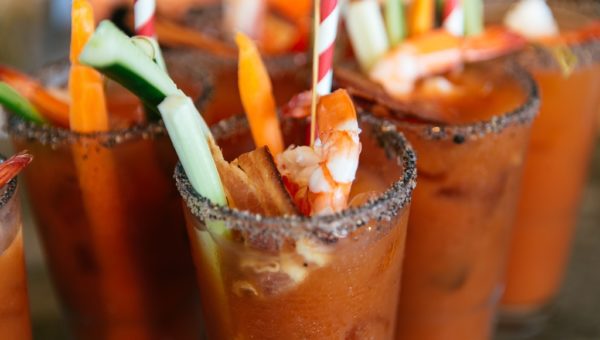 Alongside Chef Joey's personal take on these culinary delights will be the Live Oyster Bar serving endless fresh Atlantic Oysters topped green mango mignonette and Thai chili watermelon granite. Guests feeling particularly carnivorous can head to the Live Carving Station featuring Chef Joey's special marinated Rangers Valley Ribeye coated with spicy shallot & garlic glaze.
Complementing the brunch's scrumptious fare are CÉ LA VI libations – pampering guests with bottomless Veuve Clicquot Yellow NV while providing a Do-It-Yourself Bloody Mary / Bloody Maria cocktail booth where guests can create their own version of the classic. In the spirit of festivities, guests who post a shot of their DIY Bloody Maria on CÉ LA VI's social media stand a chance to win a bottle of Jose Cuervo Tradicional.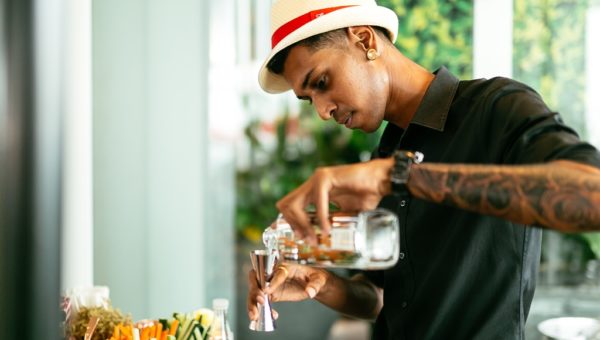 CÉ LA VI's very own resident DJ talents will helm the deck for this spectacular brunch, dishing out melodic tunes against the picturesque view at the top; truly a scintillating party for both revellers and party aficionados!
Tickets to CÉ LA VI's Sky High Brunch is priced at S$198 at the door (subject to availability) Inclusive of Endless flow of Veuve Clicquot Yellow NV, cocktails & Modern Asian delicacies. Minimum age of 21 years and above is required. Pre-sale tickets are encouraged for guaranteed event entry.
For reservation or enquiries please call: +65 6508 2188 or email: reservation-sg@celavi.com