Celebrate Mid-Autumn Festival with Mitzo's Spiral Flaky Mooncakes
This Mid-Autumn festival, Mitzo departs from the usual doughy sweet treats to take on the lighter, more well-balanced flaky style of mooncakes.
Each of these Housemade Baked Mooncakes is a delicate work of art from Executive Head Chef Nicky Ng. Chef Nicky has chosen the Spiral Flaky Mooncake for its buttery crust that falls apart with the slightest touch. Each mooncake is filled with a decadent and smooth yam paste balanced with the savoury salted egg. For added texture, Chef Nicky also incorporates crushed pistachios nuts into the yam paste for a crunch amidst the silky soft textures. Executed to perfection, this classic pastry is further elevated under Chef Nicky's skilful hands.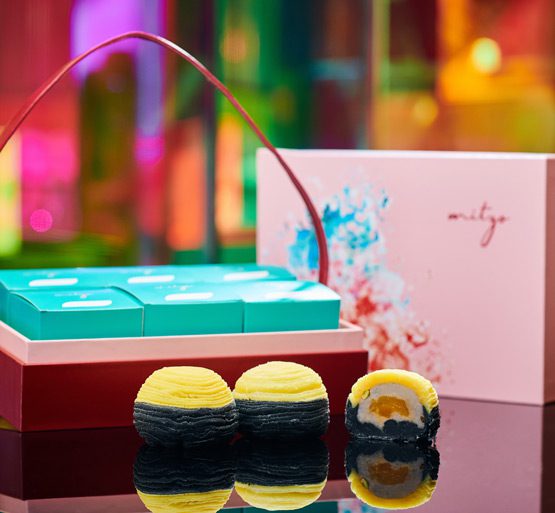 This exclusive Housemade Baked Mooncake set of 6 is priced at S$128++ each and is available from 1st September to 24th September. The set also comes in a dainty, autumn inspired gift box, perfect for gifting this festive period.
Mitzo is located at Grand Park Orchard, Level 4, 270 Orchard Road, Singapore 238857
Visit www.mitzo.sg to make a reservation or call +65 6603 8855.