Celebrate the Festive Season at Orchard Hotel Singapore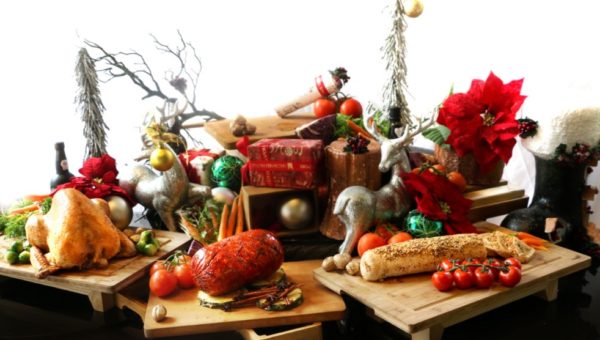 This holiday season, Orchard Hotel Singapore will once again be transformed into a wonderland of festive feasts and merriment.
Bask in festive fête and embrace the season of joy with delightful epicurean highlights – from luscious handcrafted goodies and resplendent Yuletide menus at Mon Bijou to the heartiest of gastronomic indulgences at Orchard Café, Hua Ting Restaurant and Hua Ting Steamboat.
CRAFTED CHRISTMAS GOODIES AT MON BIJOU
Add a delicious touch to your festive revelry with Mon Bijou Executive Chef Vincent Aw's all-new turkey creations, prepared two ways – Sous Vide Turkey Roulade with Chestnut and Dried Fruits Stuffing served with Baked Rustic Potatoes, , this ready-to-serve Yuletide dish makes festive entertaining a cinch! and Traditional Whole Roasted Turkey with Poached Tomatoes scented with Lemongrass, each oven-roasted for close to two hours. Lusciously juicy and perfectly succulent, pair each deliciously moist morsel with the piquant poached tomatoes and lemongrass compote for added aromatic lift. A perfect centerpiece for the festive table right through from Christmas to Thanksgiving and the New Year is the Okinawa Black Sugar Glazed Ham with Red Cabbage Casserole, retaining the natural sweetness of premium Okinawa black cane sugar that blends harmoniously with the savoury, smoky goodness of ham.Satiating those with a sweet tooth is the new Chocolate Stracciatella with Dried Fruits and Pistachio Log Cake, a gem of mascarpone cream cheese, dried cranberry, apricot bits and a touch of earthy pistachio, complete with an alluring Chocolate glaze finish.
Christmas Goodies are available at Mon Bijou from 18 November till 25 December 2016, 11.00am to 8.00pm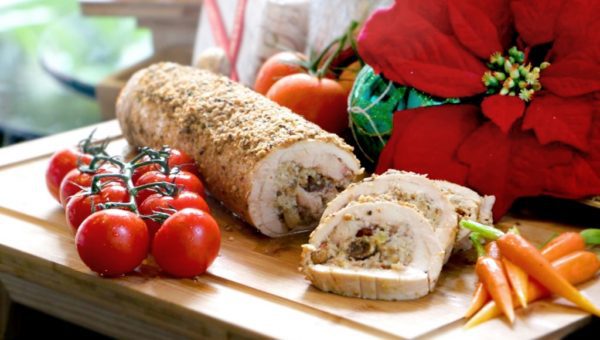 Magnifique Festive High Tea
For a mid-day respite, delight in unlimited servings of decadent sweets including Pistachio Profiterole, Strawberry Gateaux and Chestnut Log Cake. A platter comprising five types of savoury specials such as Prawn Roll with Squid Ink Aioli, Mini Truffle Mushroom Quiche and Smoked Salmon with Mustard Emulsion, Petit Radish and Dill, complement the sweet selections for a leisurely afternoon of tête-à-tête with mates and dates.
For those who fancy fine set menus, partake in Mon Bijou's specially curated four-course lunch and dinner sets. Expect moreish mains such as Eggs Benedict with Truffle Coulis, Parma Ham and Muffins, Roasted Halibut with Artichoke and Smoked Caviar Sauce as well as delicate desserts for that elegant festive meal.
What's more, get a chance to win a weekend stay in Orchard Hotel's exquisite Signature Suite and Mon Bijou dining vouchers when you dine at Mon Bijou in December!
Magnifique Festive High Tea is available from 17 December till 24 December from 3.00pm to 5.00pm at $38 per person including a glass of Perrier-Jouët champagne and unlimited flow of coffee and tea. Fantastique Four-Course Festive Lunch is available on 18 December and Christmas Day from 12 noon to 3.00pm; Christmas Eve Four-Course Dinner is served from 7.00pm to 9.00pm. Both set menus are priced at $68 per person including a glass of Perrier-Jouët champagne, wine or beer and unlimited flow of non-alcoholic beverages, gourmet coffee and tea.
FESTIVE GALORE AT ORCHARD CAFÉ
Orchard Café presents an indulgent array of traditional festive favourites, as well as Asian and Western specialties to keep you merry throughout the year-end festivities! At the heart of the menu are expertly prepared carvery items including Seabass with Otak Crust and Laksa Sauce, Beef Tomahawk with Balsamic Glazed Potatoes and Thyme Sauce and Roasted Boneless Leg of Lamb with Grilled Capsicums and Garlic Mint Sauce, alongside seafood-on-ice such as Alaskan King Crabs, Boston Lobsters and freshly-shucked Oysters. Leave room for a variety of charmingly crafted desserts, from Christmas Chestnut Mousse to Ginger and Cinnamon Crème Brûlée as well as warm Yuzu Pudding with Mandarin Orange Compote and Vanilla Ice Cream at a live dessert station.
Orchard Café offers Festive Buffet Lunches, High Teas and Dinners from 8 December till 23 December and 27 December till 30 December 2016.
Festive Buffet Lunch starts daily from 12 noon to 2.30pm at $55 per adult, $27.50 per child. Festive Buffet Dinner is served from 6.00pm to 10.00pm on Mondays to Thursdays at $72 per adult, $36 per child; Fridays, Saturdays and Sundays at $82 per adult, $41 per child. Festive Buffet High Tea is served from 3.00pm to 5.00pm on Saturdays and Sundays at $38 per adult, $19 per child.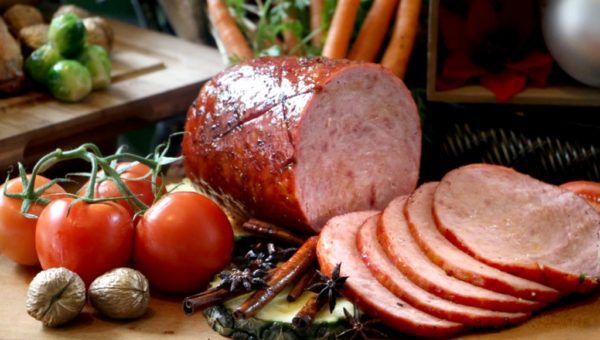 ORIENTAL CHRISTMAS AT HUA TING & HUA TING STEAMBOAT
Christmas gets an oriental twist at the award-winning Hua Ting with Festive Flavours of Canton presented by Masterchef Lap Fai. Savour deftly executed Cantonese presentations paired with bubbly to enhance the festive mood. Look forward to set menus comprising Trio of Crispy Scallop stuffed with Prawn Paste, Roasted Ham with Honey Sauce and Chilled Marinated Jellyfish in Aged Vinegar, Braised Whole Abalone (10-head) with Shiitake Mushrooms and Seasonal Greens in Superior Oyster Sauce, Handmade Udon in Lobster Soup with Tiger Prawn and other exquisite delicacies.
Hua Ting's Six-Course Sparkling Dim Sum Set Lunch features culinary highlights including a combination of Homemade Siew Mai served in Lobster Broth, Steamed Crystal Dumpling with Goose Liver Pâté and Crispy Spring Rolls with Spicy Crab Roe and Meat as well as Steamed Sea Perch stuffed with Wild Mushrooms infused with Truffle Paste and more!
Hua Ting Steamboat Offes a sumptuous alternative for steamboat lovers, the Merry Turkey Pot is one refreshing rendition of the festive fowl, doused in Hotpot Chef Desmond's special stock and simmered for hours to achieve a silky-smooth savoury broth.
On top of that, the first-of-its-kind Five-Grain Porridge Steamboat returns by popular demand! Packing oodles of goodness with a combination of fiber-rich grains and Chef's soup stock, this is one perfect guilt-free indulgence for the health-conscious bunch.
Six-Course Sparkling Dim Sum Set Lunch is available on Christmas Eve, Christmas Day and New Year's Eve for lunch from 11.30am to 2.30pm at $138 per person including unlimited flow of Perrier-Jouët champagne, red and white wine. Hua Ting's Six-Course and Eight-Course Festive Set Menus are available from 8 December 2016 to 1 January 2017 for lunch from 11.30am to 2.30pm and dinner from 6.00pm to 10.00pm at $98 per person including two glasses of selected red or white wine per guest for a minimum of two persons and a choice of $988 or $1188 for a minimum of 10 persons including a complimentary bottle of Perrier-Jouët champagne, respectively.
Advance reservations are recommended for the festive season. For reservations at Orchard Café, please call 6739 6565 or email orchardcafe.ohs@millenniumhotels.com. For Hua Ting restaurant, please call 6739 6666 or email huating.ohs@millenniumhotels.com. For Hua Ting Steamboat, please call 6739 6628 or email steamboat.huating@millenniumhotels.com. For Mon Bijou please call 6739 6738 or email monbijou.ohs@millenniumhotels.com to reserve your goodies. Mon Bijou is located at #01-19/20 Mezzanine level, Claymore Connect, 442 Orchard Road Singapore 238879.