Champagne Wishes and Caviar Dreams at ATLAS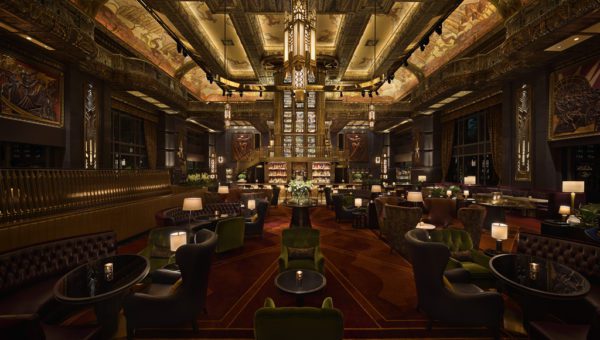 CONTENT: Yiew Kai Jie
A haven for luxurious vintages of Champagne and Gin, ATLAS bar is showing off its distinct ATLAS Collections that features remarkable Champagnes that can only be found at ATLAS.
In an era where Art Deco reigned supreme and having a bottle of champagne was only reserved for the upper class or royalty, ATLAS bar- a known refuge for its prime bottles of champagne and its unique take on Art Deco and friendly staff that will take you back to the Roaring Twenties where exorbitant bottles of champagne were being popped open on a daily basis.
ATLAS is home to the ATLAS Champagne Collection, one of Asia's most sought-after Champagne lists, which comprises of more than 250 bottles. A major highlight include The Shipwreck Champagne – Heidsieck Monopole & Co. "Goût Américain", which was recovered from the Baltic Sea in 1998 that was also served in the ill-fated Titanic and a selection of Champagne flights which are refreshed on a quarterly basis. To that end, ATLAS is featuring 17 specially priced Champagnes by the glass, ranging between S$13-S$36 and 20 of its noteworthy ATLAS Collections that goes all the way back to 1947 by the bottle. The collection aims to bring about a certain class and ignite a champagne drinking culture in Singapore as well as offering premium champagne that can only be exclusively found at Atlas. With the purchase of every Champagne bottle, guests can enjoy 15g of caviar, blinis and crème fraiche for $40.
Rare Bottles of Happiness
At the helm of Atlas's champagne team, is 22 year old Head Sommelier Mason Ng. With his charismatic charm and extensive knowledge of wines and champagnes, he helped guide us through the bubbly characteristics of some of the recherché bottles of champagne. Firstly, champagne can only be deemed champagne if it came from the Champagne region of France, anything else would not be deemed champagne. Secondly, professional champagne tasting should only be done in a white wine glass, never in a champagne flute due to its ability to aerate the scent and flavours of the champagne as compared to a flute.
Lanson Ratafia de Champagne- The grapes have of this particular vintage have been specially left on the vines a little longer to enhance its flavour. This champagne is normally paired with the first course of a meal and it isn't overpoweringly gassy, it has a really sweet yet sharp sour taste with an unique raisin smell. This bottle isn't available anywhere else in Singapore and is not available for export and not available on the menu yet, only when requested by customers for a special occasion for S$25 a glass.
Charles Heidsieck "Brut Reserve" NV- This champagne can only be found in speciality stores, and Atlas. This particular vintage is very light and not overpoweringly gassy while holding a mild aftertaste as it goes down the back of the tongue. Atlas is selling it at S$28 per glass and S$140 per bottle- a very reasonable price for a quality bottle of champagne.
Pierre Paillard Coteaux Champenois Bouzy Rouge 2012- A red wine based champagne, this tastes extremely light and surprisingly does not have a heavy alcohol taste. A very interesting taste for a red-wine based champagne, and a must order should one be looking to impress his date or friends with a distinct champagne.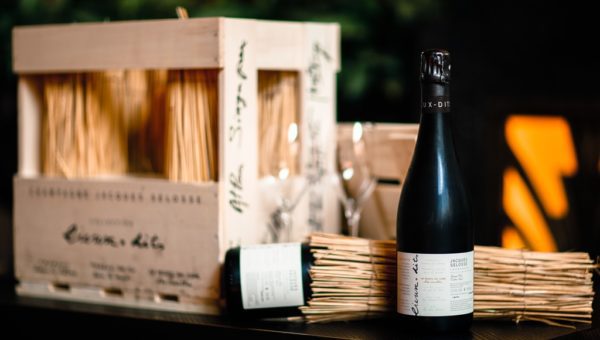 Here are other bottles of champagne that are part of the ATLAS collection:
David Leclapart "L'Amateur" Blanc de Blancs NV
Laherte Freres "Les Vignes d'Autrefois" Blanc de Noirs 2007
Heidsieck Monopole & Co. "Goût Américain- Widely known as 'The Shipwreck Champagne", these rare bottles were pulled out of a shipwreck in the Baltic Sea and has remained in exceptional condition since the early 1900s. Due to its special vintage and limited quantities, ATLAS has managed to acquire three of these priceless bottles and keep them safely in their vault specifically designed for these bottles.
ATLAS bar certainly lives up to its reputation of being the premier authority on quality champagnes and offering premium options for its guests to celebrate special occasions with.
The ATLAS collection will be ready by January 2018, in time for customers to celebrate the coming of the new year or other special celebrations or anniversaries!
ATLAS is located at: Parkview Square, 600 North Bridge Road, Singapore 188778