Chengu: Authentic Sichuan Restaurant, Helmed by Renowned Sichuan Chefs Opened by Young Bankers
CONTENT: Yiew Kai Jie
IMAGES: Luxe Multimedia
The newest Sichuan restaurant on the block, Chengdu Restaurant has opened on Amoy Street. Helmed by renowned Sichuan restaurant chefs Qing Jun and Jing Xiao, both chefs have notable experience at famous hotels and restaurants and have served celebrities and esteemed dignitaries such as Jacky Cheung and Jay Chou.
Under the guidance of these two renowned chefs, diner can expect a wide repertoire of fiery and authentic Sichuan cuisine at Chengdu Restaurant.
The Spicy Grilled Frog Skewer (S$29.80) is sure to be a dish that stands out at the dinner table! Specially selected fresh bullfrogs are first marinated with an exclusive in-house marinade, then flash-fried over high heat for the meat to remain tender and juicy with a crisp skin, which is then brushed with traditional Sichuan sauce. The beautiful straw boat presentation takes inspiration from the "Romance of the Three Kingdoms", paying homage to its rich Chinese heritage.The dish is will definitely be a hit with the older generation and China customers with its artistic presentation however we would prefer for the meat to be boneless as it is rather off-putting for diners to be chewing down on bones when they are eating meat off a skewer.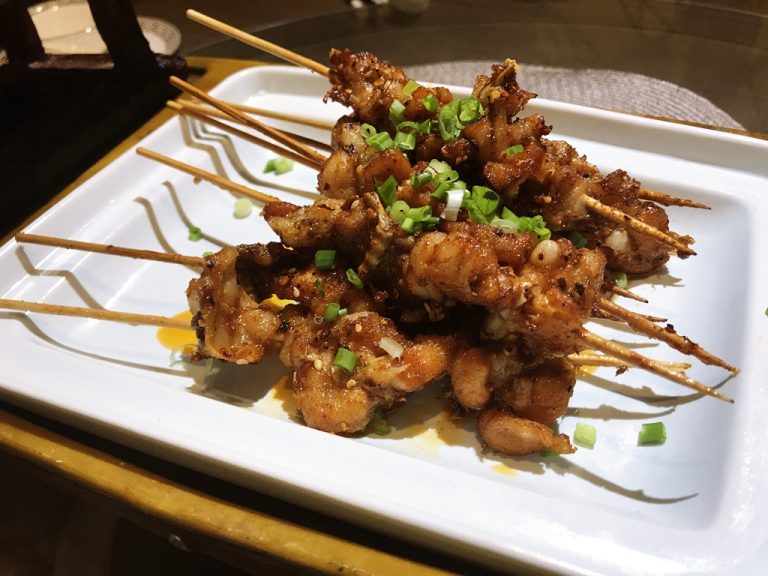 The Fish With Green Pepper Soup (S$25.80) was inspired by the green pepper pot in the Sichuan hotpot. Green pepper, millet, garlic and a handful of fermented black beans are stir-fried over a small fire until fragrant before being added to superior soup stock, squid, and fish head and simmered over low heat for several hours. Before serving, a special Sichuan pepper oil, which is unique to Sichuan cuisine, is added to enhance Sichuan's unique rattan pepper flavour and serve as a soup base for this dish.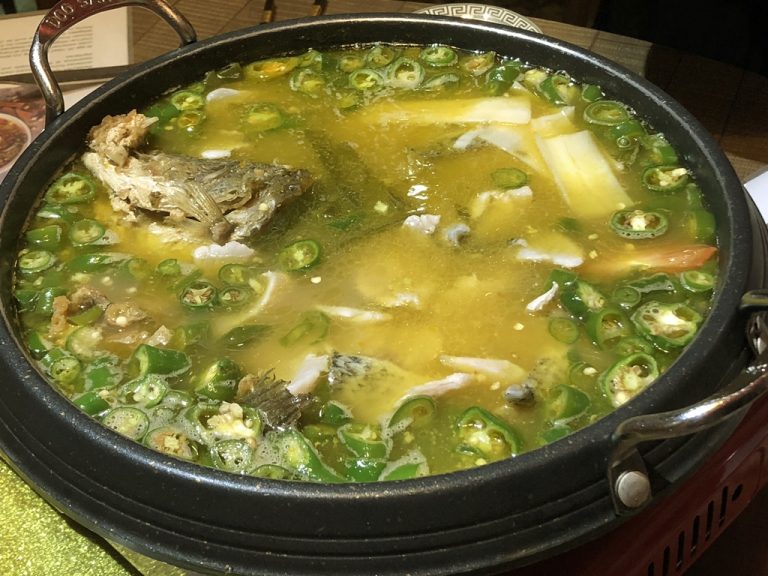 The dish uses live fish that is delivered daily and is only prepared upon order to ensure the freshness and tenderness of the fish meat. The soup's spice is more of a numbing spice then a burning one, which allows even the most untrained foodie to try out the soup! The fish is extremely fresh and it is highly recommended to pair the dish and broth with rice, unless the customer is able to tolerate the spice on its own- due to the dish getting the longer the broth boils.
Take caution with The Chilli Beef With Sweet Corn Base (S$24.80) dish as it is the most spiciest dish on the menu. Spicy beef cubes are first boiled in Sichuan-style spicy marinade, air-dried and then simmered in a secret hot sauce for a few hours. This results in succulent spicy beef cubes that are crisp on the outside yet remains tender inside. The spicy beef cubes are served on top of a crunchy fried honeycomb corn pastry.
The sweet corn base reminds one of a classic prawn fritter that can be found in any hawker centre and has a similar texture to it- to the point that it can be broken apart by forcing chopsticks onto the base to break it apart. Do be careful when consuming the beef as it is very spicy- do not eat the beef without having a glass of ice water in your hand!
Chengdu restaurant's signature dessert known as Universal – 1 (S$10.80), is the first and only Giant Sesame Ball in Singapore that was inspired by the traditional sesame glutinous rice balls. Using a secret recipe and years of experience, the dough is handmade and proofed for several hours. The ball is then crisp-fried for 20 minutes, with constant supervision to flip and rotate the glutinous ball to retain its spherical shape and to bring out the delightful fragrance of the sesame seeds. The sesame dough was almost paper thin to the point that it could be taken apart rather easily just by using one's bare hands. The dessert itself had a very strong scent of sesame and was already rather sweet by itself, although you could add condensed milk to the dish to further sweeten the deal.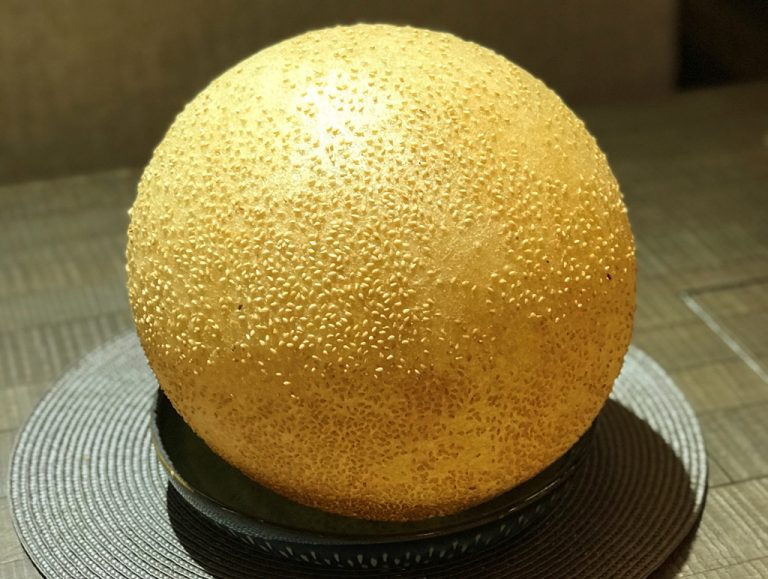 On top of these signature Sichuan dishes, Chengdu Restaurant showcases it wide repertoire of Sichuan cuisine with a large range of cold dishes, soups, seafood, vegetables and non spicy dishes such as the Chengdu Steamed Pork Belly (S$20.80) and Beef with pickles in sour soup (S$25.80), so diners will definitely be spoilt for choice at the restaurant.
Chengdu Restaurant is located at 74 Amoy Street, Singapore 069893.
Chengdu Restaurant is open from Monday to Saturday from 11AM to 3PM and 5PM to 10.30PM. For reservations, please contact them at +65 6221 9928.