Chi Kinjo: A Basement Whisky Highball Bar with a Noir backstory.
CONTENT: Yiew Kai Jie
Based on the echo of a time in Kyoto when chaos was the mandate and danger was foretold, Chi Kinjo is a newly opened intimate yet lively modern sushi & Izakaya restaurant and basement bar where what happens in the bar, stays in the bar.The restaurant offers guests contemporary Japanese Cuisine with a carefully curated menu that showcases creativity, ingenuity and sophistication.
The restaurant's helm is carefully lead by local Chef Lamley Chua, who brings years of experience working in international and Michelin Star restaurants such as LP+Tetsu to Chi Kinjo's kitchen. Chef Lamley lives by the Bushido code, a Japanese code of conduct that was embodied by the past samurais of feudal Japan, and applies it to his crafts. He elevates the time-honoured sushi's with contemporary flavours to suit the modern palate with a thin balance of flavours showcases the complexity behind each dish.
To honour the integrity of each ingredient, he only uses the highest quality ingredients to derive the best taste, which can only be achieved by exercising consciousness in the sourcing of these ingredients. By taking the time to understand the work that goes into quality produce, Chef Lamley ensures that nothing goes to waste and ensures that dishes are uniquely plated each time the dish is ordered.
Chef Lamley has divided into five distinct sections; Starters, Maki, Aburi Nigiri, Hot Small Plates and Hot Big Plates, the menu challenges what guests already know about Japanese cuisine and pushes the boundaries between traditional, modern, eastern and western cuisine. His rendition of Modern Sushi rolls and Aburi Nigiri draws inspiration from the history of Americanised Japanese cuisine.
To that end, Chef Lamley has produced Chi Kinjo's own rendition of the 80s Spicy Tuna Roll (S$16++) with an Asian spicy sauce and topped off with bonito flakes for extra smokiness.techniques, creating an explosion of flavours and textures in a single mouthful. Light and crunchy prawn tempura are wrapped artfully with rice and tiger prawns with sakura ebi sprinkled on top. This results in a delectable balance of flavours with an added crunch with the light tasting tuna that melts effortless in the mouth.
Chi Kinjo's Aburi Nigiris (S$12++ / 2 pieces) are the ultimate decadent delight for anyone looking for a comfortable sushi experience after a long day's work. To create the rich tasting Salmon and Foie Gras Sushi, the foie gras is marinated in miso and milk to further elevate the fattiness while boosting the umami flavour. The combination of the two proteins results in a very rich and enjoyable finish as it goes down the throat. Consume it quickly as it could get too overwhelming if kept in the mouth too long!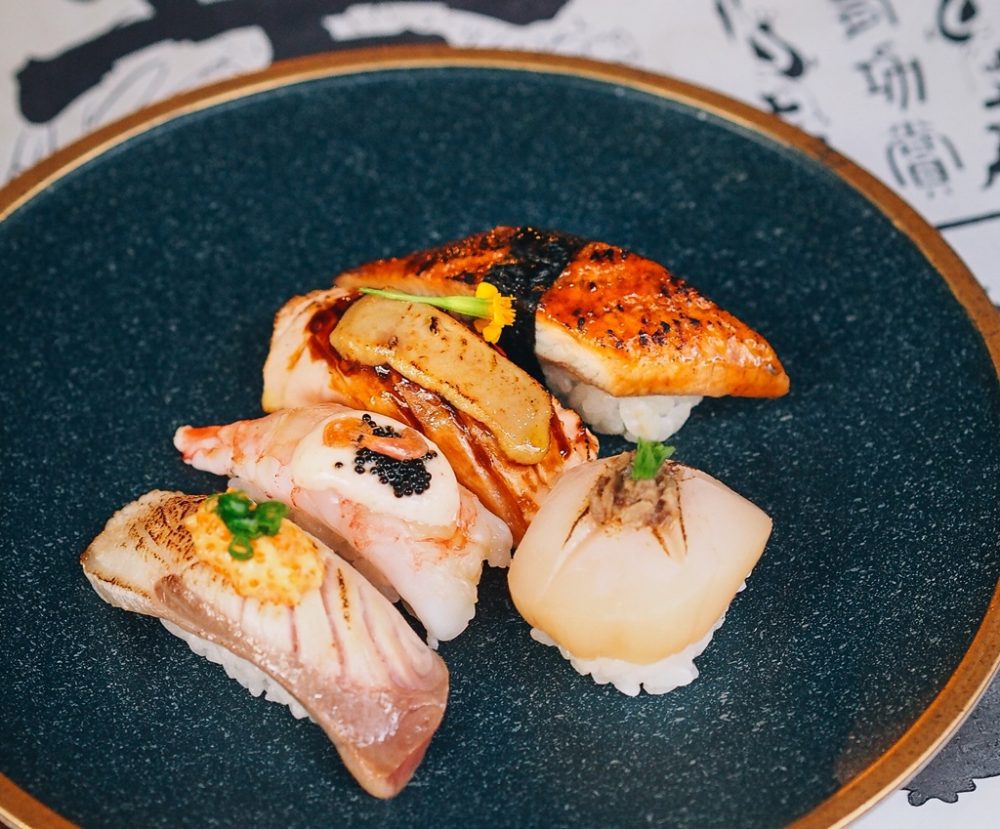 The Buri Cheese Sushi features seared Buri fish, the highest grade of Japanese Yellowtail, topped off with smooth and rich tobiko cheese. The layer of cheese is neither too light or overwhelming so that it compliments, instead of overwhelming the taste of the cured yellowtail. The flamed cheese is nicely flamed, to the point that it's slightly singed and gives off a nice smoky finish to the sushi.
For a taste of Chef Lamley's unique blend of flavours and cultures, try The Samurai Sword (S$18++), which uses Chinese mei cai (pickled vegetables) and white miso with swordfish sashimi. Another favourite is the Salmon Cheesy Roll (S$18++) which best showcases Chef Lamley's philosophy of food sustainability. It uses every part of the salmon, including the skin which is deep fried till crispy.
The Hot Menu is segmented into two separate parts and features small and big sharing plates.
One of the signature dishes from the Small Plate section of the hot menu is the Crab Kimchi Mung Bean Pancake (S$16++). Chef Lamley creates a light pancake batter using ground Japanese rice and Korean mung beans, which are soaked overnight. The pancake is served with roasted nut mayo and pickled daikon for acid and crunch to balance the dish.
The Kaffir Lime Karaage (S$15++) is a must order when drinking a pint of beer or celebrating with friends over a bottle of sake! Juicy chicken thigh is marinated in kaffir lime, deep fried and sprinkled with dried nori. To further elevate the dish, a charred red pepper mayo dip served on the side. Don't think twice about taking a piece- this dish is highly addictive and serves as an effective combo with any beverage one is partaking.
The Smoked Wagyu Steak (S$28++) is undoubtedly the king of the Big Plates selection. Perfectly grilled wagyu steak is paired with black garlic onion cream, umami soy reduction and drizzled with charcoal oil which is made by filtering olive oil through burnt charcoal, adding a subtle smokiness and charred flavour. The steak is exactly as advertised with rich and tender flavours permeating through the protein, words are not necessary to describe this dish- simply cut a piece and wait for the flavour explosion in the mouth!
Chi Kinjo's Lunch Menu has been specifically designed for office workers or for those constantly on the move- with both dine-in and take-out options. The Sushi Sandwich (S$16++ to S$18++) is one of Chef Lamley's latest creations and incorporates flavours across cultures. Expect exciting and satisfying combinations such as Kong Bak (Chinese braised pork belly) Sushi Sandwiches and Musubi (Hawaiian braised spam) Sushi Sandwiches.
Apart from the food, Chi Kinjo plays host to a basement bar that's stocked to the brim with various kinds of drinks- particularly various kinds of high end whiskies and sakes available at affordable prices! Additionally, the Group Chief Bartender at Chi Kinjo, Sam Wong, has created a myriad of creative cocktails that are meant to entice cocktail fans or to perfectly complement the food.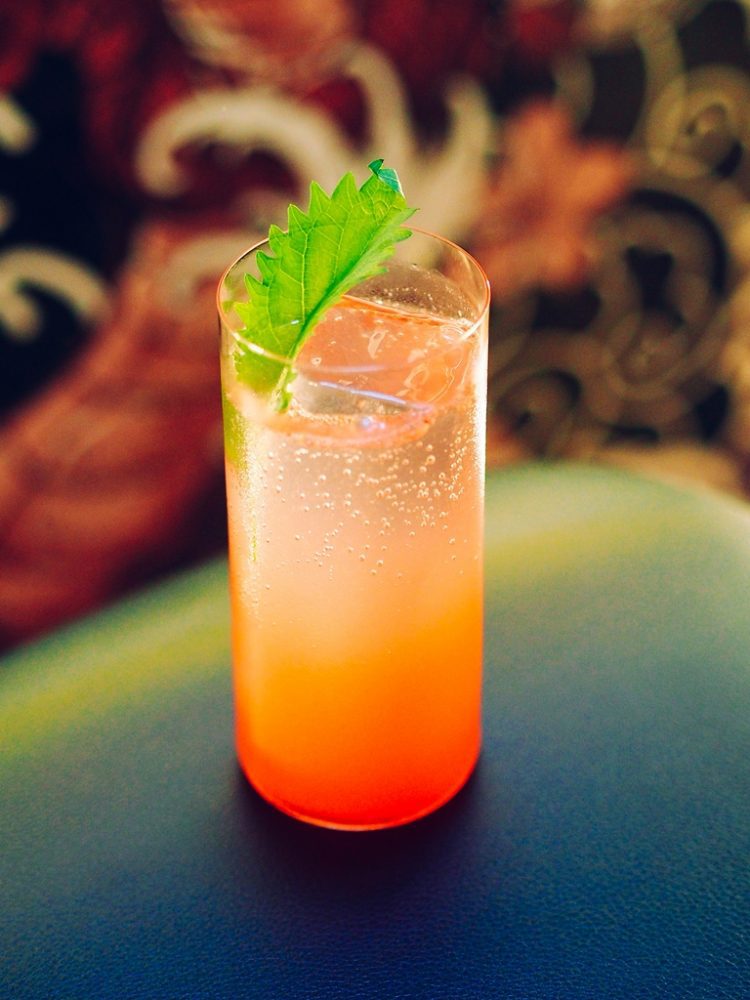 For a light evening tipple, the Shiso Watermelon (S$14++) that incorporates Shiso Sake, freshly pressed watermelon juice, calamansi, simple syrup and lemon juice serves as a refreshing and balanced cocktail that marries sweet and tangy flavours in harmony. Not only is this cocktail delectably sweet and light- it serves as the perfect starter drink whilst waiting for the food or other companions to arrive.
For those drawn to the more conventional cocktails, Classic Whisky (S$12++) is the perfect digestif comprising of smooth, mellow Singleton Dufftown and water. While it might taste a little diluted, partake the drink slowly as after a glass or two, one could find their vision begin to blur or end up curled on the floor before closing time.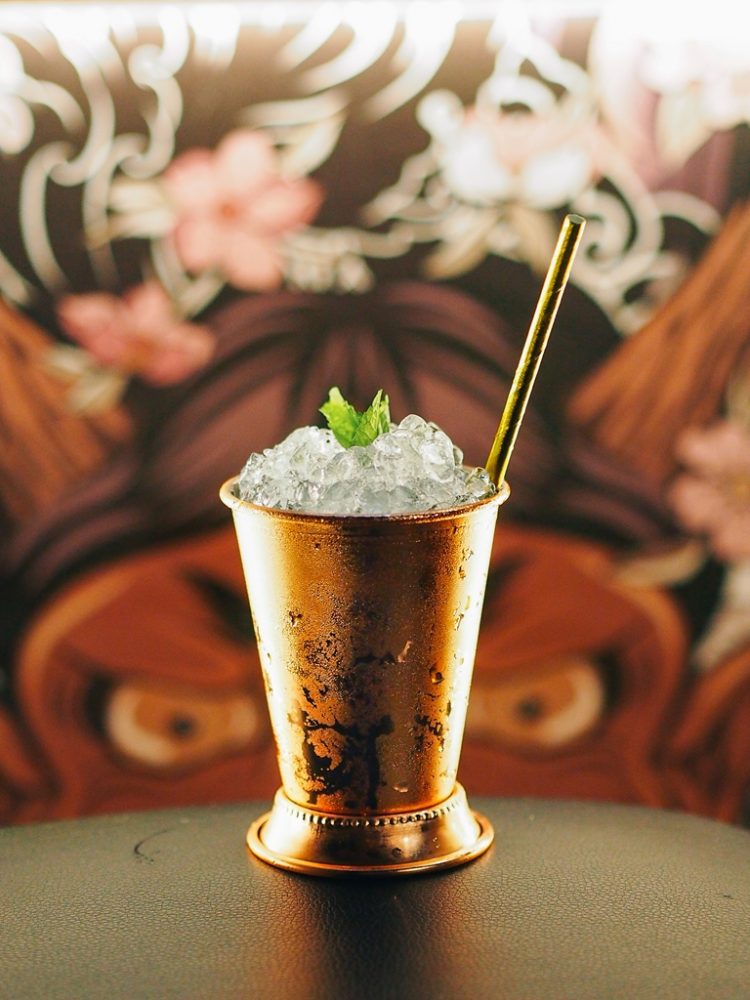 The Gin & Ginger (S$16++) makes for a feisty concoction. The cocktail incorporates muddled fresh ginger and mint leaves with Tanqueray 10 gin, ginger beer, lime juice and simple syrup, showcasing spicy notes delicately balanced with the acidity from the lime juice. While the drink shares similarities to a classic G&T, gin enthusiasts will find this cocktail to be a tad stronger then the conventional ones out there. Just remember to sip, not slurp!
The reason why Chi Kinjo is one of our favourite bars is due to the fact that the bar lies smack in the middle of the CBD area and serves up mouth-watering sushi that does not turn customers away with a strong fishy scent from its conceptions.
The multitude of drinks and dishes at the bar will ensure that there will be something for everyone to enjoy, regardless if it's a mild flavoured sake paired with fresh sushi or a tender steak with a smoky whisky. Lastly, alongside other Coterie Concepts restaurants such as Sum Yi Tai, Mona Lounge and Eliza, Chi Kinjo is connected via a compelling storyline that weaves, intertwines and reflects the theme of the restaurant itself. The storyline itself contains chilling anecdotes, drama and action that will leave readers grabbing their seats waiting for the next part of the story!
Chi Kinjo is located at 29 Stanley Street, Singapore 068738, Open daily, from 5pm to 1am (Last Orders at 10pm)
For reservations, please call: +65 6260 5284 or email: phoenix@chi-kinjo.com.