Duck and Waffle Opens First Official Overseas Location in Hong Kong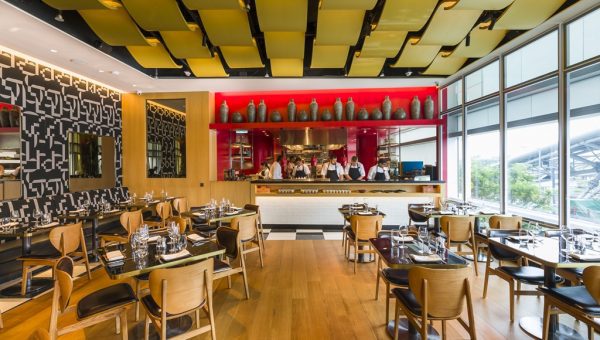 CONTENT: Yiew Kai Jie
The popular London establishment has officially opened its first ever overseas outlet outside of London in Hong Kong's IFC mall. Serving an epicurean menu that focuses on sharing plates, Duck and Waffle is fast becoming a popular brunch spot with the locals as well as tourists throughout the day and a picturesque dinner destination as the sun sets over the metropolitan city.
The restaurant's menu offers diners a special take on traditional British cuisine with European and American influences – traditional, playful and always ensuring that their diners will leave their establishment feeling fulfilled. For starters, the Bacon Wrapped Dates (S$19) is the restaurant's own take on a British classic- pigs in a blanket! The texture of the dates closely mimics the texture of meat and the jus of the bacon sweeps into each part of the date that imbues it with a rich essence that promises a burst of flavour with each bite diners take of the little bundles of joy.
For diners who are looking for a slightly sweeter treat, the restaurant has come up with unique Corn "Ribs" (S$14) that involves corn being seasoned with a cajun-like spice rub that includes a combination of black garlic and fermented chili that gives the carbohydrate a mildly spicy yet sweet taste that will be a hit, especially with children.
Whenever diners pay a visit to the restaurant, one simply cannot miss out on the restaurant's must-order dish: the iconic Duck & Waffle (S$40). The delicious confit duck leg is sandwiched between a waffle and a crisp fried duck egg then drizzled with homemade mustard maple syrup. The waffle is soft yet strong enough to withstand the density of the maple syrup to not turn into a soggy mess and goes well with the tenderness and smoky flavour of the duck.
The Foie Gras Crème Brûlée (S$26) makes for a rich and indulgent main course that is made up of a caramelised-to-order foie gras custard paired with a brioche bun and topped off with puffed pork crackling.
The restaurant also offers a wide variety of breathtaking desserts exclusive to its Hong Kong outlet including the dainty Miso Custard Tart (S$14) that promises to surprise diners with the unexpected combination of sweet and savoury flavours. Another favourite confectionary is the PBJ Macaroon Ice Cream Sandwich (S$14) that involves a large pink macaroon meticulously spread with peanut butter and raspberry jam paired with a deliciously nutty homemade peanut butter ice cream.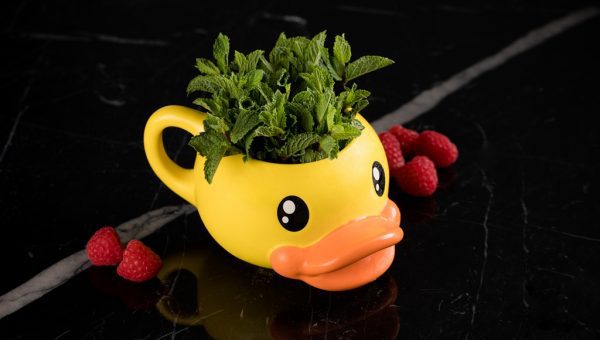 Apart from the wide array of food, the Duck and Waffle team have created a range of quirky and quacky cocktails for diners to pair with their food. Some of their signature cocktails include the #Snapquack (S$22) a mix of pineapple gin, bergamot aperitif, lychee liqueur, raspberry sugar and bitters that promises a sweet yet equally strong kick to go along with the hearty food. The restaurant also stocks up a wide array of wines and liquors from all over the world for customers to enjoy thus ensuring that there will be a drink for everyone to enjoy, even for the most picky of diners!
Duck & Waffle Hong Kong is located at Shop 1081, Podium Level 1, IFC mall, 8 Finance Street Central, Hong Kong.
Duck and Waffle is open daily: Sun – Thu: 8:00am – 10:30pm; Fri, Sat & Public Holiday: 8:00am – 11:00pm
For reservations please call:+852 2267 6338 or email: reservations@duckandwaffle.com.hk.
For more information please visit: https://duckandwaffle.com.hk/