Enjoy Gourmet Treats Delivered To Your Home
CONTENT: Andrew Kho

As Singapore enters Phase 1 of the post-circuit breaker period this coming 2 June, majority would still continue to be working from home while restrictions continue to be in place during this phase.

And as we continue to stay home for another 4 weeks and most of us missed our comfort food, here's our roundup of gourmet snacks for you to enjoy while staying home.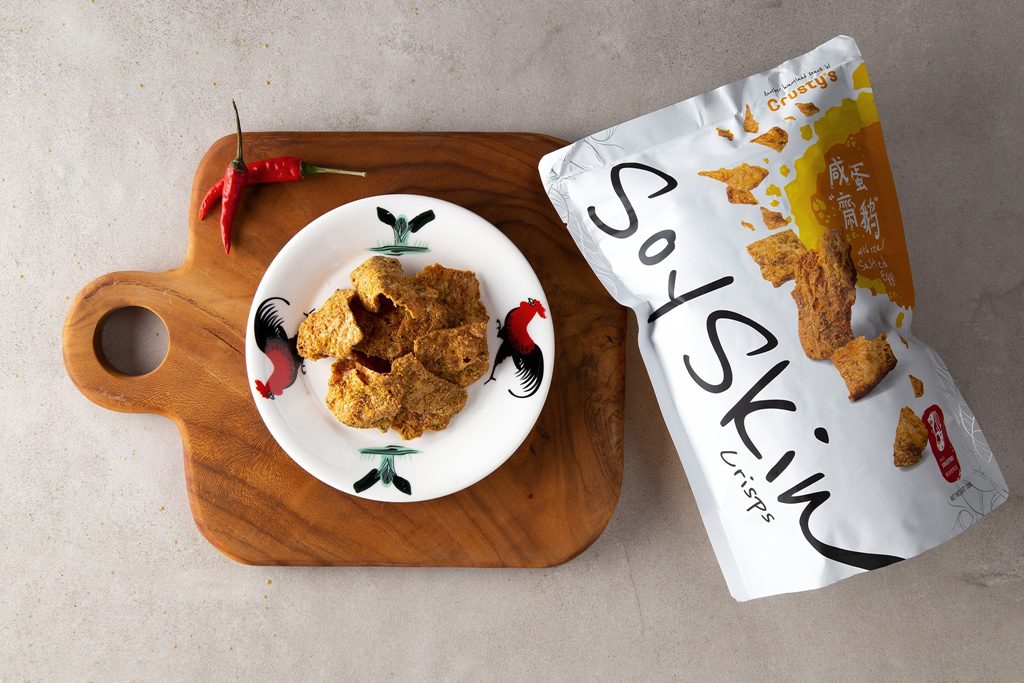 Crusty's Singapore
Freshly prepared in Singapore, you can now enjoy home grown snack maker Crusty's Soy Skin range without guilt.
Available in two flavours- Salted Egg and Wasabi Seaweed, these aromatic and crunchy "vegetarian mock goose" chips are made of crispy rolled bean curd skin and packed with rich soy bean flavours which makes it perfect for your healthier snacking options. Crusty's Soy Skin Crips is priced at S$225 per 30 x 100g packets.

Another product of theirs you can try is their gourmet popcorn range which is available in unique Bubble Tea and Chilli Crab flavour.  Crusty's Popcorn Range is priced at S$54.00 per pack of 12 x 60g packets.

Free Delivery for orders S$90 & above.

Visit Crusty's Singapore Website to purchase


Eureka Popcorn
There's no need for further introduction to everyone's favourite popcorn, using only the freshest ingredients and with their wide variety of flavours available, you will surely find the flavour to suit your taste bud.

Some of our favourites include Durian, Butter Caramel, Curry, Salted Egg and their newest corn pottage flavour. Price range from S$7.50 onwards

Enjoy 30% discount on all items and free shipping for orders above S$60 & above.

Visit Eureka Popcorn Website to purchase.

Mdm Ling Bakery
Imported from Malaysia, enjoy traditional classic favourites such as Tau Sar Pau made from premium red beans, boiled for eight hours without any preservatives, colouring and artificial flavouring. The fluffy and sweet Lotus Paste Bun is also a favourite while the most popular Signature Salted Egg Yolk Custard Buns filled with ozzing salted egg yolk lava is a must try.

The ready to steam buns are sold in packs of 6 and priced at S$8.90 Tau Sar Pau, S$4.80 Lotus Paste Bun and S$10.90 Salted Egg Yolk Bun.

Do also check out their bevy of Signature Cookie Collection with flavours such as Kopi Siew Dai, Hae Bee Hiam, Pink Himalayan Salt Chocolate Almond, Purple Sweet Potato, Cranberry Pineapple Balls and more.

Mdm Ling Bakery is currently offering a Gift Bundle promotion which include their Signature Premium Red Bean Buns (1 pkt of 6), Salted Egg Yolk Custard Buns (1 pkt of 6), Lotus Paste Bun (1 pkt of 6) and any two signature bottled cookie flavours for S$50 inclusive of free delivery.

Visit Mdm Ling Bakery Website to purchase


Nanatang Singapore
Started off as an online bakery in 2013, Nanatang has evolved into a studio and bakehouse that caters for the latest cake trends, exciting baking classes and insta-worthy cakes.

During this Circuit Breaker, the shop is offering Korean-style Fatfatcarons and Fatcarons for you to enjoy or to send your friends and loved ones. The FatFatcarons is almost triple the size of the original macarons while the Fatcarons is the size of the original macarons.

Fatcarons or "ttung-carons" comes from the Korean word for fat. The Korean version has much thicker filling and the filling overwhelms that of the cookies as compared to the original thinly spread French macarons.

Nanatang's FatFatcarons is available in flavours such as Strawberry ShortMac, OndehOndeh, Apple Cinnamon Crumble, Japanese Matcha w/Azuki, Mango Tango and more. FatFatcarons is priced at S$30/4pcs, S$42/6pcs and S$52/8pcs.

The Fatcarons is available in flavours such as Chocolate, Salted Caramel, Earl Grey, Cream Cheese, Matcha and more. Fatcarons is priced at S$12/4pcs, S$23/8pcs and S$28/10pcs,

Personalize your Fatcarons with a Heart Shape, 5 words/5pcs Chinese characters for S$28.00

To purchase please visit Nanatang Singapore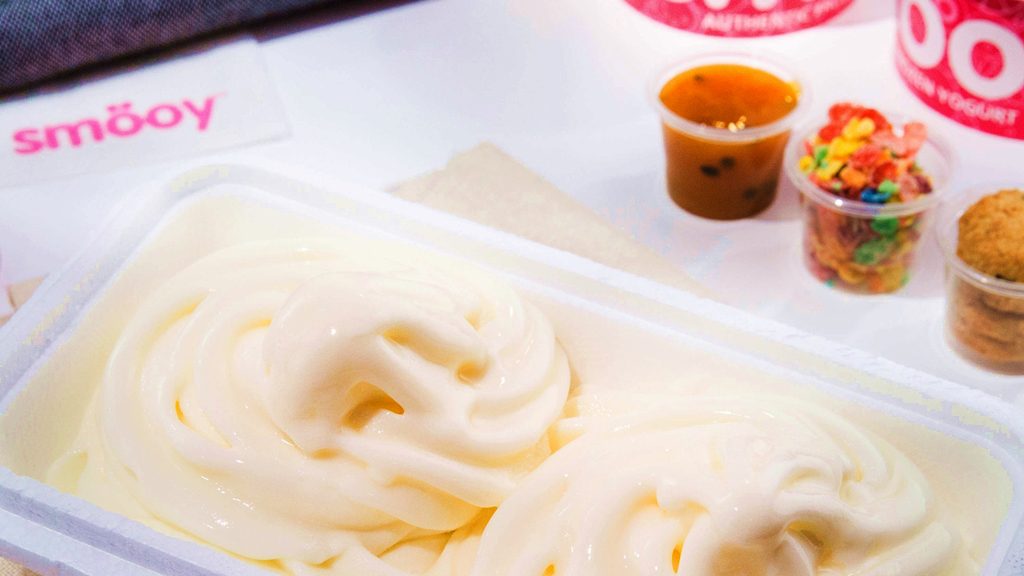 Smöoy
You can now enjoy Spain's leading frozen yogurt company in the comfort of your own home, with their natural low fat, high fiber and gluten free yogurt ice-cream, this is perfect for the entire family to enjoy.

Smöoy Yogurt Ice Cream is priced at S$17.90/1L  with 6 toppings of your choice. They are currently having a delivery bundle promotion of Purchase 2L and get 1L Free.

Available for takeaway and islanwide delivery, simply place your order via Whatsapp +65 8352 8379 or via other delivery platforms Grab Food, Deliveroo and Foodpanda. Delivery Fee of S$5 (min order S$15.00) applies for orders below S$50.