Exclusive Interview: Rufus Beazley, Brand Ambassador, Château Latour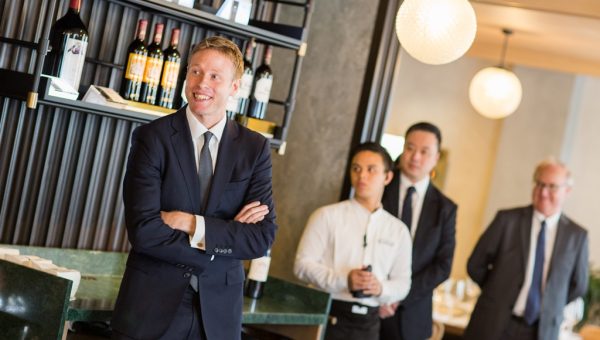 CONTENT: Yiew Kai Jie
IMAGE: DFS
Wine- a staple drink that is present in many meals and societies around the world. For some, they simply open a bottle of the magical elixir and drink it with their friends over a meal. For others, they make it their job to know everything about wine- from how the grapes are grown in the vineyards to the final taste when the bottle is uncorked at the table.
We managed to sit down with Rufus Beazley, Brand Ambassador for Château Latour at the DFS Masters of Wines and Spirits 2018 event earlier this year as he told us about his formative years and how he identified the potential of the wine market in China.
Luxe Society Asia: Could you give us a brief background about yourself?
I was born in UK, but parents moved to Spain when I was young, spent my summers working on a family Bodega in Northern Spain which is when I fell in love with wine. Have a WSET Diploma, Studied Mandarin at university and then moved to Shanghai to work for a UK fine wine Merchant (BBR) for 7 years. Mainly looking after private collectors helping them build their wine collections. Then started working for Latour back in 2012. Now based in Hong Kong.
Luxe Society Asia: What got you interested as a wine/brand ambassador?
I wouldn't say that I've always particularly wanted to be a brand ambassador but I love wine and I feel hugely lucky to be in this position at Artemis Domaines, principally because all the estates, i.e. Latour, Eugenie, Eisele Vineyard, Grillet and the most recent addition, Clos de Tart are such stunning properties to represent. The teams are incredibly passionate, and whilst each estate has its own separate identity/style they are all linked by this obsession for excellence – it's exciting to be part of that.
Luxe Society Asia: What made you realize the potential of the wine market in China?
When I moved to Shanghai back in 2003 It was clearly a city that was moving at a phenomenal pace. Wealth was being generated at breakneck speed and along with this there was a growing interest in western culture and lifestyle. What really struck me was the boom in western restaurants in the city, particularly French, it was quite clear that wine was going to form a big part to all this.
Luxe Society Asia: Is the wine demand in China extremely high right now?
It's certainly already a very important market for the global wine industry. But what's most astonishing is that I think we've only just scratched the surface. China is obviously a huge country with a lot of people and wine is still quite an unknown entity for the vast majority, but people learn very fast in China!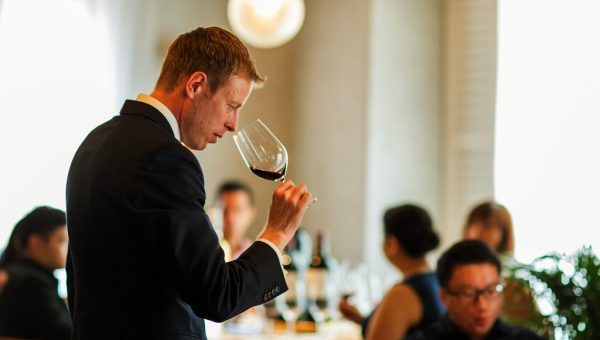 Luxe Society Asia: What was the highlight of your career during your years in China?
Learning about an amazing culture, and making great and lasting friendships – all forged over long meals with plenty of bottles.
Luxe Society Asia: Is there a particular kind of wine or vintage that your customers in China are looking for?
We released 2006 Chateau Latour & 2012 Les Forts de Latour in March this year, this is our most recent release (now that we don't sell our wine En Primeur instead we release wines just when we think they are starting to come alive). So these vintages are the ones with the most noise currently in the market for our wines. Burgundy is also very "hot" at the moment in China.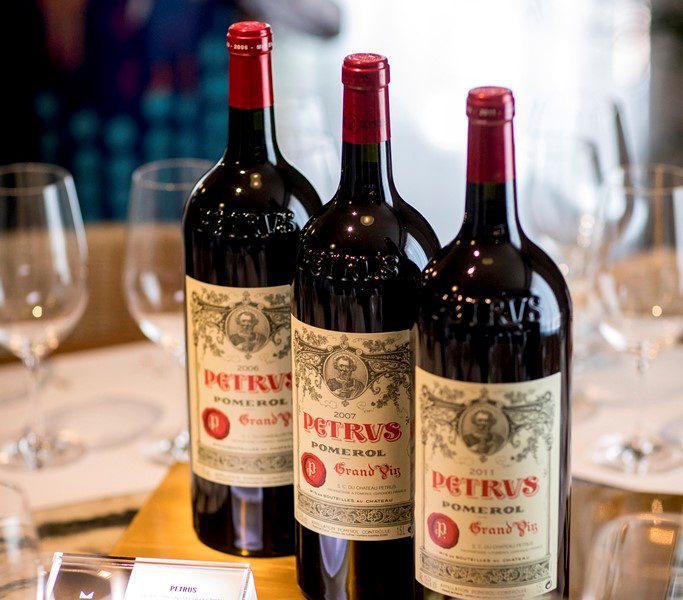 Luxe Society Asia: What makes Chateau Latour's wine so special?
First and foremost it is Latour's vineyards, their location allied with the unique composition of their soils which produce Latour's quintessential power, structure and elegance. On top of this each vintage is unique possessing it's own "DNA" as a result of the specific weather conditions from that year. The final layer is a precision in winemaking built on generations of accumulated knowledge but with constant innovation and self-critique in order to always try to improve. All of these complex and varied elements contribute to making these wines what they are.
Luxe Society Asia: What's your favourite bottle or vintage of wine to drink?
I honestly couldn't say that there is one bottle or vintage which would be my favorite, there are just too many wines and too many bottles left unexplored, if I'm lucky enough to live another 50 years perhaps you could ask me then!
Luxe Society Asia: Could you summarize your love for wine in one word?
Memories. In general I have a shockingly bad memory but my wife always says it's amazing how I am able to remember specific bottles I've drunk from years ago – but pretty much nothing else! I think it's because a great bottle of wine really can make you pause, meditate, and take in the moment. It's something I think that's really important in hectic modern life.