Fine Dining Indian Restaurant Rang Mahal Joins Gastromonth 2018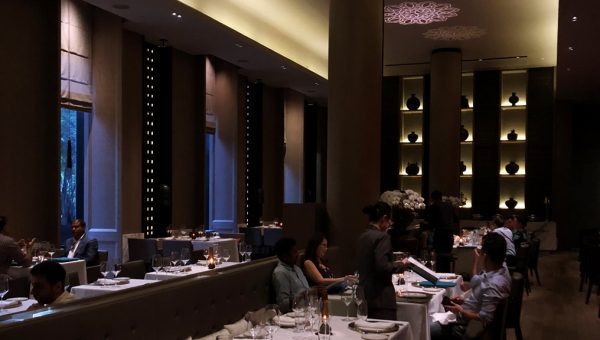 Chef Milind Sovani whips up his own modern interpretations of Indian cuisine with unique ingredients not commonly seen in Indian mainstays
CONTENT: Yiew Kai Jie
IMAGES: Rang Mahal / Luxe Multimedia
Rang Mahal, the award-winning fine-dining Indian restaurant at Pan Pacific Hotel, is taking part in GastroMonth 2018 from 1 – 30 September 2018. As part of the Michelin Dining Series and in conjunction with the Singapore Grand Prix, GastroMonth returns for the second time, aiming to fuel the appetites of food connoisseurs in indulgent gastronomic experiences.
"We are excited to be invited to partake in GastroMonth 2018's line-up of restaurants, alongside top restaurants in the industry. To create an unforgettable dining experience, the special menu by Rang Mahal will feature premium ingredients, innovative creations, and an immersive multi-sensorial experience – from sight, smell to sound." said Ritu Jhunjhnuwala, Managing Director of Rang Mahal.
To that end, Rang Mahal's Chef Milind Sovani, has specifically crafted a special menu for Gastromonth 2018 that lets him put his own spin on Indian classics and modernize them ot make it familiar and comfortable for every single gastronomer who visits his restaurant.
The menu starts off with the Masala Rice Sushi, which promises an explosion of flavours in a bite-sized morsel. Ambemohar, a type of sticky rice from Maharashtra in Western India, known for its strong aroma reminiscent of mango blossoms is slowed-cooked with a rich blend of Madras curry powder, containing more than 26 different spices. The spiced rice is then hand-rolled with a mixed of crispy vegetables, and topped off with a generous serving of premium ikura roe. With an amalgamation of flavours, each mouthful is a burst of umami which leaves one craving for more. The sushi has a very distinct smell due to the curry and can be spicy, but its a slow buildup that can be easily subdued with water if you're quick enough. After the spice, comes the distinct taste of the umami that lingers in the mouth at the end. You can either choose to eat the sushi whole or break it down to taste each distinct flavour.
Next up, the Sahana of the Sea features the king of crustaceans – a buttery tandoori grilled slipper lobster paired with gunpowder sea sand and sesame tossed seaweed, in a visually stunning presentation. Marinated with tandoori spices and chargrilled in a traditional tandoor oven without an extra oil or butter which will give the lobster a hint of a rustic burnt flavour and ensures that the final product is neither oily nor overcooked. The slipper lobster retains all its natural, succulent flavours – sweet and firm with every bite. However, the tandoori taste was rather strong, perhaps too strong that it overwhelms the taste of the lobster. Dip the seaweed in the gunpowder sea sand to add a mild but not overpowering spicy kick to it.
Inspired by the Peking duck, the premium Ireland-imported Spiced Roast Duck is rubbed down with a mix of more than 15 spices including cinnamon, cloves, cardamoms, and sankeshwari chilli, and roasted in the tandoor oven to a crisp, golden brown finish. Savour the original richness of the duck in every slice, and pair it with a fragrant Kokan curry or broccoli garlic pesto, for a spiced and creamy herbal undertone. The Kokan curry has a very old school taste to it- rich and not exceedingly spicy in its taste that goes well with the star of the dish. The dish is also served with non-glutten softbread made fresh daily from the oven! Just apply the curry onto the bread,slap on a bit of garlic pesto, delicately place the duck onto the bread and eat it! This dish is literally an indian version of peking duck, so much so that the dish should be renamed Bombay duck, but that's just my opinion.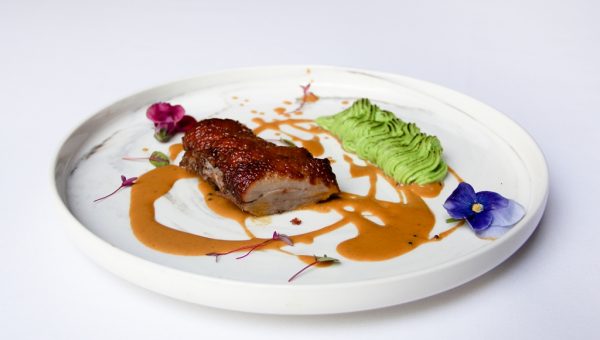 A widely known comfort food in back in India, Rang Mahal's version of a Three-way Mushroom Brown Rice Khichdi served in Risotto Style is sure to be a hit with customers of all ages! Standing alone, the khichdi resembles a form of porridge and has a similar texture to it. However, once you mix the raita sour cream with the porridge, its texture changes to that of a creamy risotto and the flavour of the cream blends well with the mushroom essence in the khichdi so as to prevent either one from overpowering each other. Slowly portion out the cream when mixing the two different ingredients together- adding in too much cream will result to a sour creamy mess that completely ruins the flavour and texture profile of this dish.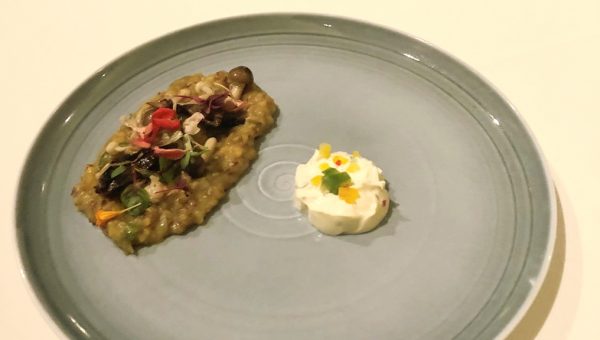 An all-time favourite classic dessert, Gulab Jamun & Rabri traditionally features deep-fried balls of milk dough, soaked in thickened sweet milk flavored with saffron and cardamom. For Chef Milind's rendition, the Gulab Jamun & Rabri is deconstructed and represented in four variants, inspired by the four stages of life that parallels human growth. The softer variation desserts represents babies just as they are soft and tender when they were born. While the harder variation represents adults in their prime- toughened and hardened through years of experience. The grand finale of the meal awaits – feast your eyes as you watch the reinterpreted dessert presented live at your table.
Embark on a gastronomical adventure with Chef Milind Sovani and his modern interpretation of indian cuisine with a specially curated 5-course set menu at $118++ per person. Diners can pre-book their tickets exclusively at https://guide.michelin.com/sg/gastromonth-2018/event from 1 – 30 September 2018.
Rang Mahal is located at 7 Raffles Boulevard, Level 3, Pan Pacific Singapore, 039595.
Rang Mahal is open daily from 12pm to 2:30pm, 6:30pm to 10:30pm (Except only on Saturdays from 6:30pm to 10:30pm)
For reservations, please contact them at 6333 1788 or visit their website at www.rangmahal.com.sg