Fresh from the Sea, Straight into a Steamy Tower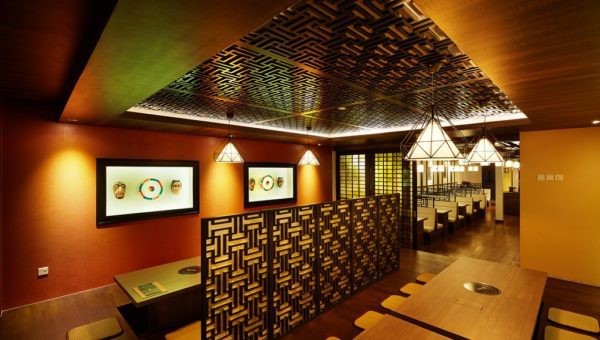 CONTENT: YIEW KAI JIE
Situated in a quiet corner of Amoy Street lies the K-Tower restaurant, although on a first impression it may seem like a typical Korean restaurant, the restaurant is focused on delivering the latest food trend from Korea, which involves in getting different types of seafood and placing them in three, five, seven and nine seafood towers depending on the tier that you select. K-Tower believes in using fresh caught seafood from their on-site fish tanks before packing them into their seafood towers, which results in delectably juicy seafood for each and every layer of the tower. With prices starting at $58 for the three-tier tower, the restaurant is turning to be a popular yet affordable place for group gatherings.
A Bespoke Experience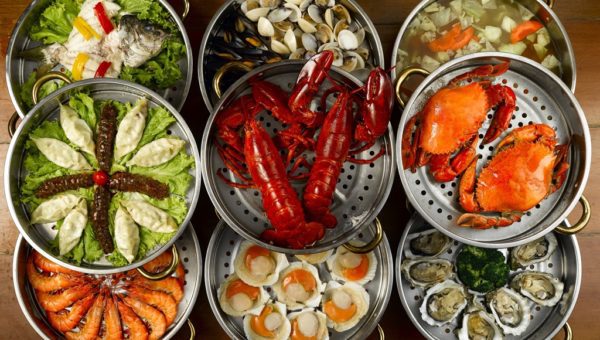 The build-your-own tower gives you and your friends the chance to customize your own tower that includes a wide variety of ingredients: Oysters, Scallops, Sea Cucumber, Red Grouper Fish, Lobster, etc- depending on varying seasonal ingredients. While all the main ingredients are being steamed on the higher tiers, the delicious essence oozes down to the last tier- a hot pot of soup. There are four classic Korean flavors to choose from- Seafood, Kimchi, Korean Ginseng to the all-Korean classic of budae jjigae (Army Stew). You can choose to add on premium ingredients such as Wagyu Beef, Kurobuta Pork and Abalone to have a satisfying Korean steamboat experience at the end of a scrumptious seafood meal.
Delicious Side Dishes
Although the main focus of K-Tower is the all-aspiring seafood tower, the seafood might be a little bland for some due to the lack of sauce, but fret not, there are some appetizing side dishes that you can order to excite your palates before you dive into the seafood tower.
A Korean traditional pancake ($14.90) that pairs well with either beer or soju, the pancake is crispy yet fluffy on the inside. Couple it with the various sauces on the side and it would give off the perfect flavor balance in your mouth along with the alcohol of your choice.
A definite must have, are the Spicy Korean Wings ($7.90), the spice isn't too overwhelming, the chicken is tender and the sweet-spicy sauce will leave you licking the chicken to the bone and as always, dip the chicken into the given sauces for that extra flavor kick.
K-Tower has created its own twist of the traditional claypot concept of bibimbap rice, known as Shake Shake Rice Box ($9.90) that takes its inspirations from childhood lunch boxes in Korea. An interesting activity to be had with your friends that involves taking turns to shake the contents of the box till its well mixed for everyone to share!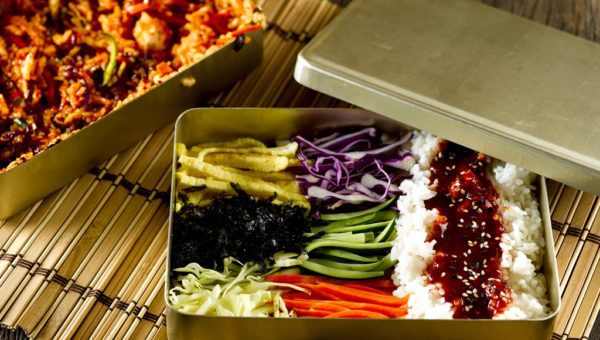 Ultimately, while we think that the concept of a three to seven-tier seafood tower is awe-inspiring for any seafood lovers out there, we found some of the dishes to be lackluster in flavor without a base sauce to start with because the tower only consists of seafood being steamed in different pots. While it certainly has potential to be a new food trendsetter in Singapore, the danger of the concept stagnating with customers could prove to be its downfall.
K-Tower offers a special weekday lunch offer with its value set. Consisting of a free drink and side dishes, the set lunch features a selection of main courses that includes, Army Stew, Shake Shake Rice Box, Korean Ginseng Chicken and Bulgogi. Prices from $9.90 onwards and is available from 11:30am to 2:30pm, excluding public holidays.
K-Tower is located at 74 Amoy St, Singapore 069893. For reservations please contact: +65 6221 9928