Gallop into the Year of Horse with Johnnie Walker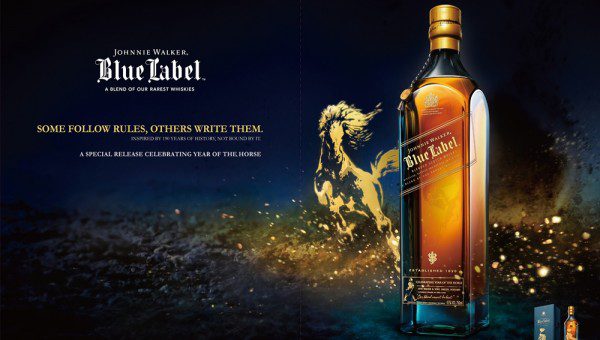 In celebration of Chinese New Year, Johnnie Walker Blue Label has released its "Year of the Horse" Limited Collector's Edition. The Limited Collector's Edition depicts the Chinese character for horse", "马", overlaid with a stunning graphic of a rearing horse. The design is printed in 24 carat-based precious gold, giving the bottle an added touch of luxury and prosperity, making it the ideal corporate gift.
Striking a regal pose, the design encapsulates the characteristics of a horse – its power, grace, and strength – characteristics shared with Johnnie Walker Blue Label. Illustrations of horses have always depicted these majestic creatures alongside heroes of Chinese history and folklores, such as the victorious conqueror Genghis Khan to Guan Yu, a legendary general in the historical novel, "Romance of the Three Kingdoms".
The Limited Collector's Edition is only available in Australia, Japan, Malaysia, Singapore, Indonesia, Taiwan, and Vietnam. In Singapore, only 60 bottles are available. Please contact Moët Hennessy Diageo Singapore at 6838 9800 for other information.