GastroMonth 2017: Eat, Drink and Pay Tribute To The Chefs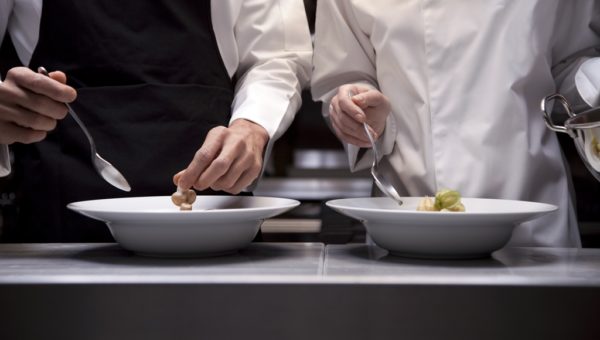 Organized by Robert parker Wine Advocate, one of the world's most influential global authority and guide on fine wines, GastroMonth is one of the most exciting gastronomic events in town.
CONTENT: Yiew Kai Jie
At this month-long event, gastronomers in Singapore will have the chance to dine at Michelin-starred restaurants, which are usually fully booked for weeks or months in advance. Take pleasure in enjoying specially curated dishes at never heard before pocket friendly prices. Robert Parker Wine Advocate's much anticipated Matter of Taste wine events also took place during the 21st of October, where wine connoisseurs, sommeliers and buyers explored over 200 reputable and undiscovered wines around the world that were rated RP90 and above, with a select few rated RP 100. GastroMonth will culminate in the GastroMonth Circle of Excellence Awards (Singapore), set to take place on the 4th of November. The ceremony and gala dinner intends to honour the heroes of the local F&B industry.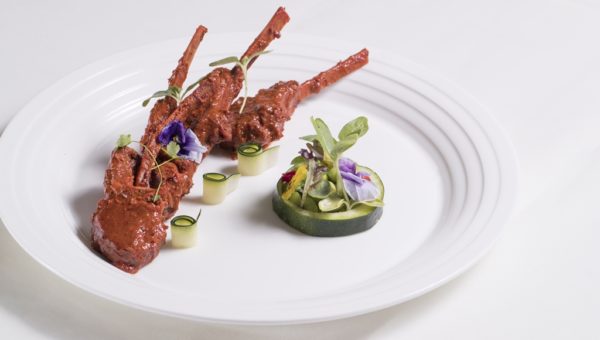 Dine (30 October-26 November 2017)
Tired of being turned away at restaurants because they've been fully booked for weeks? Now guests can skip the queue and dine at over 40 participating restaurants, including 11 Michelin-starred establishments, at never before seen pocket friendly prices!
The participating restaurants ranges from casual concepts serving quality comfort food to Michelin-starred establishments displaying outstanding levels of innovation and sophistication, will be welcoming GastroMonth guests with specially curated lunch and dinner menus exclusively for this event. The menus are attractively priced from S$40++ for lunch and dinner.
Guests will enjoy exclusive privileges such as a private tour of Joel Robuchon's kitchen, an opulent omakase menu available at Shoukouwa during lunch at only S$240++ (Original price S$320++), priority bookings for Chef kang's which usually has long waitlist and a complimentary masterclass hosted by Christopher James Millar of Stellar @ 1-Altitude.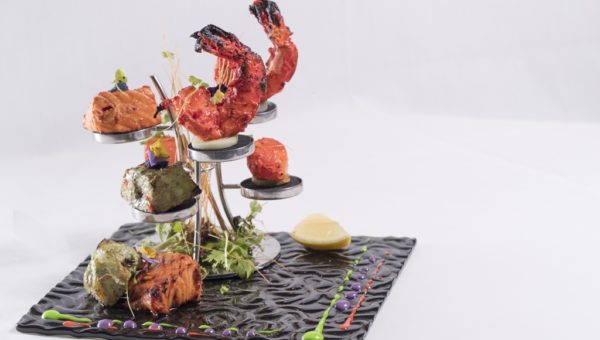 Top 8 deals to look out for during GastroMonth
Song of India (1 Michelin Star)- Enjoy a 5-course dinner menu specifically designed for Gastromonth at S$79++. (U.P S$109++). Vegetarian options are also available.
Shoukouwa (2 Michelin Stars)- Treat yourself to this specially curated 16-course Omakase lunch menu ar S$240++ (U.P S$320++).
Chef Kang's (1 Michelin Star)- Skip the torturous 2-month wait, enjoy a 6-course dinner at this highly recommended Cantonese restaurant and be the envy of all your friends for S$118.
Joel Robuchon (3 Michelin Stars)- Experience a 3-course dinner for S$248++ at Singapore's only 3 Michelin Starred restaurant and enjoy an exclusive private kitchen tour!
The Palmary– Savour a 4-course dinner menu and 2 complimentary glasses of Rosé wine and a cocktail at only S$70 (U.P: S$88+)
Bacchanalia (1 Michelin Star)- Enjoy a 3-course dinner at S$70 (U.P: S$150) with complimentary canapes, pre-dessert and a surprise gift for Gastromonth patrons!
The Horse's mouth– Enjoy a 4-course cocktail pairing dinner at the Japanese-inspired speakeasy at only S$80++ (U.P: S$176++).
Kaiseki Yoshyuki– Delight in this 9-course Uni omakase dinner at only S$160++ (U.P: S$328++).
Guests can book their reservations directly at https://www.gastromonth.com/dine/ . Indulge in multiple gastronomic adventures along four themes: Terroir, Robust, Mineral and Mature.
Drink: Matter of Taste(19-21 October 2017)
The meeting halls of the Grand Hyatt hotel played host to one of the biggest wine conventions of the year. While i did not have the opportunity to attend any of the wine masterclasses or the wine dinners, i was still taken aback by the large variety of wines that were made available for sale at the In the five-hour walkabout tasting session, I had the opportunity to taste over 200 types of wine that ranged from the French Bordeaux to the Italian Super Tuscan varieties.
Some varieties of wine made the mark and some didn't, but there were some wineries that made their mark with the crowd with exceptional vintages and limited quantities that some wine collectors and connoisseurs brought up a dozen bottles or a whole case at one time just to share the magical elixir with their friends. I was also surprised that wines that had such a high rating were being sold at such affordable prices! Of course, many visitors walked around looking for the best wine that they could find, but many wineries managed to sell off a significant stock of their wines to patrons who were looking for that perfect bottle of wine to open for a special occasion or for couples to celebrate their anniversary. I would definitely come for this event again next year, and might even walk away with a bottle or two!
Tribute: GastroMonth Circle of Excellence Awards Gala Dinner
Robert Parker Wine Advocate (RPWA), the world's most widely read independent consumer's guide to fine wine, presents the GastroMonth Circle of Excellence Awards Gala Dinner. Winners will be announced alongside an exquisite seven-course wine pairing dinner specially curated by award-winning chefs from local and overseas Michelin-starred restaurants. The awards were conceived to recognise and celebrate the efforts of outstanding individuals who have demonstrated excellence in their respective fields.
The line-up of guest chefs include:
Min Kim, Mizumi, Wynn Palace Cotai, Macau
Liu Guo Zhu, Golden Flower, Wynn Macau, Macau (2 Michelin Stars)
Vicky Cheng, VEA Restaurant, Hong Kong (1 Michelin Star)
Sun Kim, Meta Restaurant, SIngapore (1 Michelin Star)
Mok Kit Keung, Shang Palace, Shangri-la Hotel, Singapore
Rishi Naleendra, Cheek by Jowl, Singapore (1 Michelin Star)
Award Categories:
Innovative and Bold Chef
Innovative and Bold Restaurateur
Favourite Restaurant Team
Favourite Restaurant Manager
Favorite Street Food Vendor
Favourite Bartender
Favourite Sommelier
The panel of professionals- Christophe Megel, Edmund Toh, Toot Weibei and Peter Tsang have previously done tasting at the nominated restaurants. The winner of the Innovative and Bold Chef award will be presenting the amuse-bouche during the gala dinner. Winners of the Favourite Sommelier and Favourite Bartender awards will also introduce the wines and create cocktails or mocktails for the night.
The GastroMonth Circle of Excellence Awards Gala Dinner is going to be held on 4th November 2017, Saturday at Shangri-La Hotel, Singapore, 22 Orange Grove Road, Singapore 258350. Cocktail starts at 6:30PM, Dinner will start at 7PM
For Tickets please visit: https://www.gastromonth.com/awardsgala Tickets are priced at S$488++ per seat, inclusive of wine pairing.