Global Hotpot Chain Spice World Opens In Singapore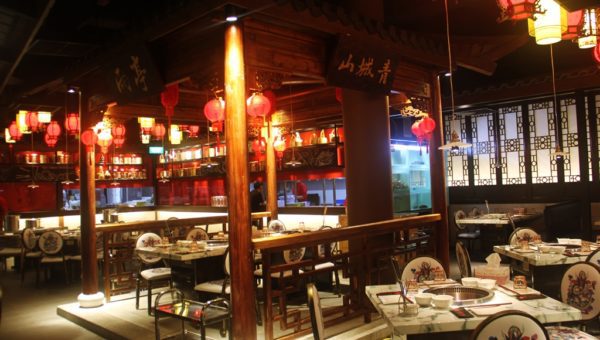 Being a new player in Singapore's hotpot scene, Spice World will surely give Haidilao a run for their money.
CONTENT: Andrew Kho
Founded in 2008 at Sichuan province, China's top ten global hotpot brand Spice World Hot Pot has over 500 outlets with branches in China, Sydney, New York, Houston, Los Angeles, Las Vegas, Singapore and Milan (opening later this year).
Spice World prides itself in the quality of the food they serve, from the meticulous preparation of its soup broths, the place ensures that no artificial flavouring, MSG or flavour enhancers are used. Instead, soup bases are first brewed in Sichuan China using the most carefully sourced deep forest peppercorns from Hongya farmlands, chilies from the mountainous origins of Guizhou and Sichuan before being air-flown to Singapore where it goes through a secondary preparation. The soup bases including the favourite Sichuan mala broth are brewed for at least four to six hours.
The restaurant brings together old and new world charm with a modern and chic designed interior, reminiscent of traditional Chinese wood-clad restaurants with its geometric lattice design and pavilion dining area inspired by the view in Mount Qing Cheng, a UNESCO world heritage site in Sichuan province known for its magnificent landscape and scenery. Designed by world-renowned cutting edge architectural space designer Shen Lei, Spice World was conceptualized, built in China and later re-assembled in Singapore.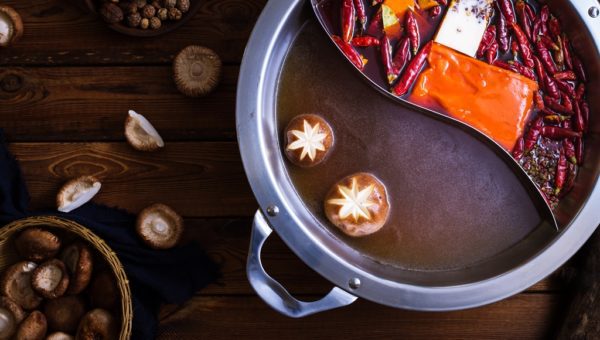 The Soup Base
Choose from the Seven soup bases that suits your mood – Curry, Tom Yum, Wild Mushroom, Tomato, Pork Belly and Chicken, Three Delicacy ( a combination of pork, chicken, duck) and the all time favourite Mala ( comes in three level of spiciness – mild, medium, hot). Diners have the option to choose a single serving broth, twin broth ( 2 different soup bases) or the Benz triple flavour broth.
The Highlights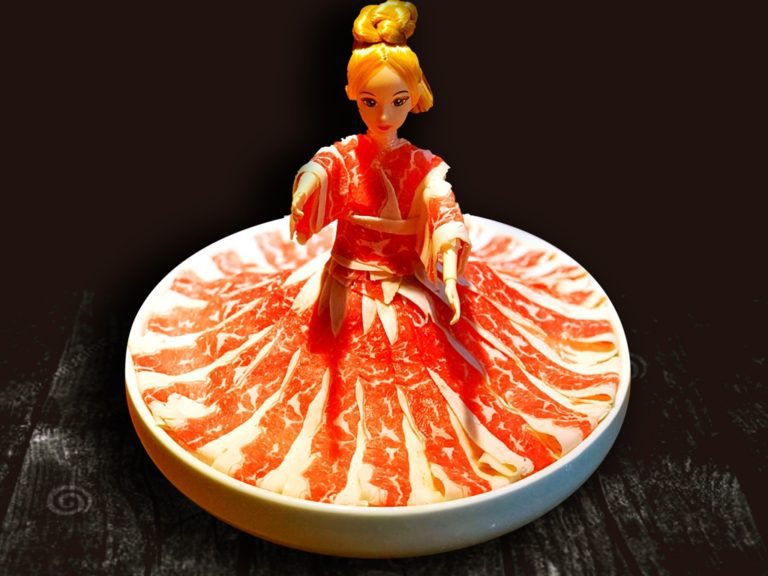 Australian M8 Wagyu Beef – A signature item in their menu, the wagyu beef are marbled perfectly and is delicately draped over a barbie doll. Apart from the stunning presentation, the beef itself is melt in your mouth and definitely a must try!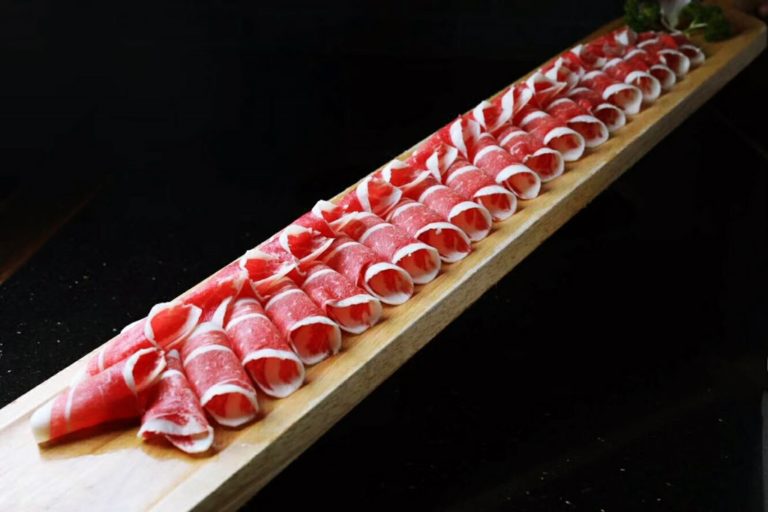 Australian Mutton Slices – served on a meter long plank, the mutton is very tender without that gamey smell.
For those who love seafood, Only the freshest seafoods ( Crabs, Scallop, Mussels etc) are served on their Seafood Platter as well as their freshly prepared Shrimp Paste which is made from 100% shrimp meat and tobiko, apart from these, a wide array of choices are available to choose from in their menu.
And of course, if you haven't seen it trending on social media, diners can opt to have a Teddy Bear or a Hello Kitty shaped out of mala soup and butter as an add on to the hoptot. Limited to only 8 per day, this is an added excitement to the diners as you watch the Bear/Kitty, slowly melt into the broth. This is very popular not only in Singapore but also to the patrons around the world.
As i mentioned earlier, if you love hotpot and you have been going to the other hotpot places, why not try Spice World? Surely once you have tried, you will come back for more, and the place accepts reservations so you don't need to waste your time waiting for your turn.
Overall, Spice World is place suitable for the entire family to gather for lunch or dinner, or friends who might want to have supper after a late night out.
Spice World is located at: Block B, #01-06/07 Clarke Quay, 3 River Valley Rd, S179021
Spice World is open from Monday to Friday from 10:30am to 4:00am
For more information please visit Spice World Facebook page at: https://www.facebook.com/SpiceWorldSingapore