Goodwood Park Hotel's Durian Festa is Back with Seven New Durian Pastries!
Goodwood Park Hotel's highly acclaimed Durian Fiesta is back with a new collection and perennial favourites to entice all durian lovers.

This year marks the hotel's 120th anniversary, a momentous year celebrating significant milestones of the grand dame. The annual Durian Fiesta has shaped an outstanding 37 years in the hotel's passage of time since 1983.

From now till 26 July 2020, all durian enthusiasts can look forward to a splendid 2020 Durian Fiesta repertoire highlighting 7 new durian pastries. The new creations are inspired by the hotel's illustrious past, a nod to current trends, and anticipation for an exciting future. Each pastry is intricately handcrafted to perfection, flaunting the divine flavours of the 'King of Fruits' using the finest D24 and 'Mao Shan Wang' durians.

Goodwood Park Hotel hosted the world's greatest ballerina Anna Pavlova's debut in Singapore for two nights in 1922. Commemorating her grace and talent are the new D24 Pavlova and D24 Coffee Pavlova, both offering an elegant sweet meringue crust filled generously with the luscious D24 durian pulp.


D24 Party Squares is a showcase of the fiesta's four popular flavours from the recent decade. D24 Cream Cheese, D24 Pandan Coconut, D24 Coffee and D24 Chocolate Marquise return this year to satiate the cravings of all their fans. Indulge in the D24 Summer Dream, a beautiful jelly cake inspired by the tranquillity of lounging in the sun-drenched lush gardens of Goodwood Park Hotel. The cake is crowned with floral and fruit studded jelly and creamy D24 durian mousse cake.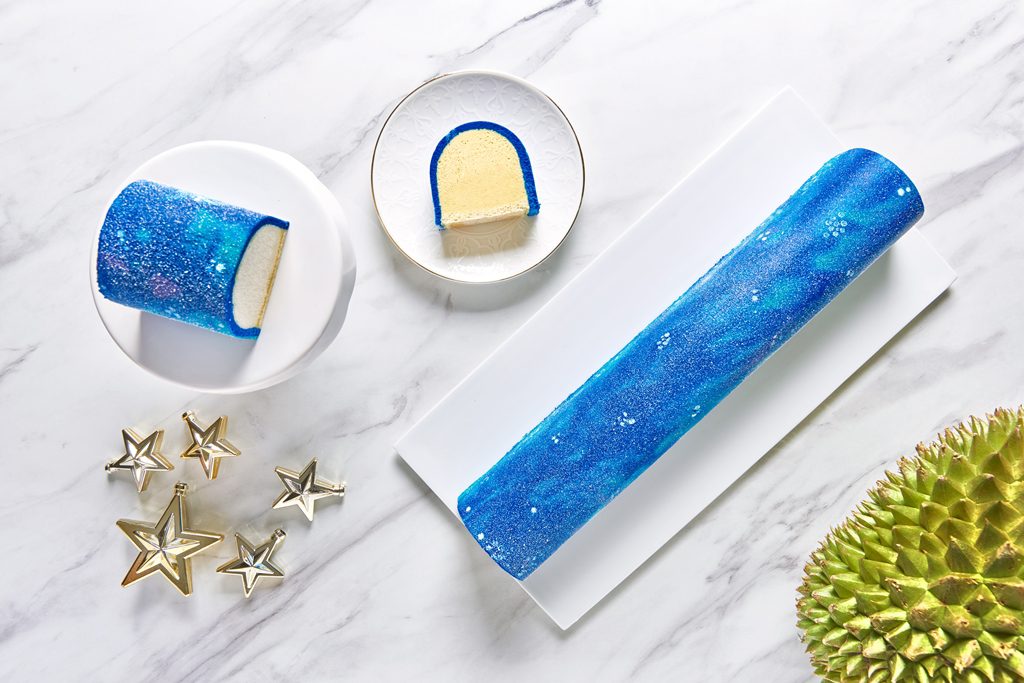 Set to be the next addiction for all durian and peanut butter lovers is the new D24 Nutty Delight. The cake features generous layer of creamy D24 durian mousse and liberal spread of crunchy peanut butter marshmallow. Durian ice cream cake has become a firm favourite for many since 2011. The D24 Galaxy Ice Cream Roll draws on the hotel's great anticipation for a bright and starry future. Min Jiang joins in the durian merriment with a new dine-in durian dessert – D24 Golden Fritter.

From now till 26 July 2020, the king of kings – 'Mao Shan Wang' durian will be making its royal return with the signature 'Mao Shan Wang' Mousse Cake (S$72 nett, 500 grams) and 'Mao Shan Wang' Power Puff (S$22.80 nett per piece).

Durian lovers may visit The Deli from 9am to 9pm daily, call (65) 6730 1786 or complete the order form available at the hotel or online and email to festive@goodwoodparkhotel.com.

Takeaway orders can also be placed online. The last order date is 21 July 2020 at 12 noon. All takeaway prices are inclusive of prevailing government taxes and dine-in prices are subjected to 10% service charge and prevailing government taxes.


Exclusive Promotion
Gourmet Card members enjoy 25% off D24 Pavlova and D24 Coffee Pavlova for dinein at Coffee Lounge and L'Espresso for the entire duration of the Durian Fiesta till 26 July 2020.

Charming dessert platters of exquisitely curated durian pastries are available for dine-in at Coffee Lounge, L'Espresso and Min Jiang till 26 July 2020.