Highland Park Introduces Special Edition Valkyrie Single Malt Scotch Whisky
Having once been part of Denmark and Norway, Orkney became the raiding headquarters for Norwegian Vikings in the 8th and 9th century, shaping a unique past for the island. Magnus Eunson, who founded Highland Park in 1798, was a direct descendent of those first Viking pioneers.Even today, one in three Orkney islanders bear Scandinavian DNA and share a fierce pride for the rich Nordic ancestry woven into the island's traditions and culture.
Distinctively more viking in nature, the core range of Highland Park Distillery; 10 Year old, 12 Year Old and 18 Year Old, now carries a full embossed bottle design, with markings drawn from the wood panelling's of the 12th century Urnes Stave Church in Norway. The markings depict the legend of a lion locked in enduring battle with the forces of evil in the form of serpent-like dragons and is a common art style found on many Viking artefacts.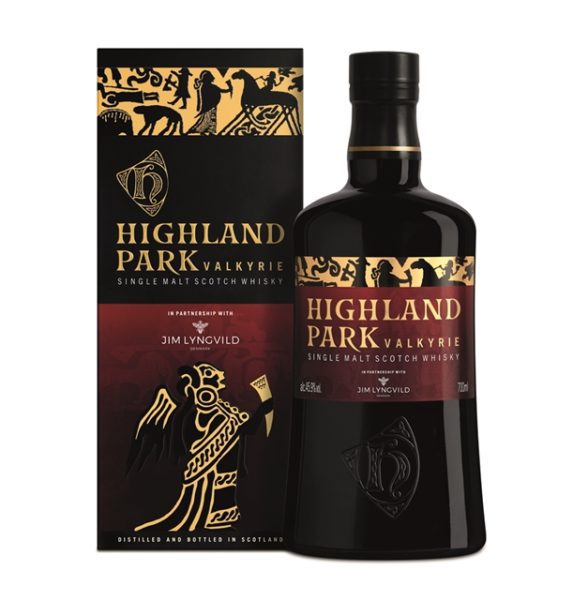 Valkyrie
Also drawing on its rich Viking history and mythology, Highland Park introduces Valkyrie, a new special edition single malt Scotch whisky. Designed in partnership with renowned Danish designer Jim Lynvgild, Valkyrie is the first in a series of three Viking Legend releases.
Highland Park approached Danish designer Jim Lynvgild, himself a modern day Viking and expert in Norse mythology, to design a striking new packaging for the three special edition whiskies. Valkyrie's unique one-off design is inspired by two important Nordic sources – a typical Viking pendant from around 300-700 AD discovered in Uppland, Sweden and the ancient Hammar Stone of Gotland which details the epic avenging horse backed angels who combed the battlefields for the bravest of their fallen warriors – in an expressive, story-telling illustration for Highland Park.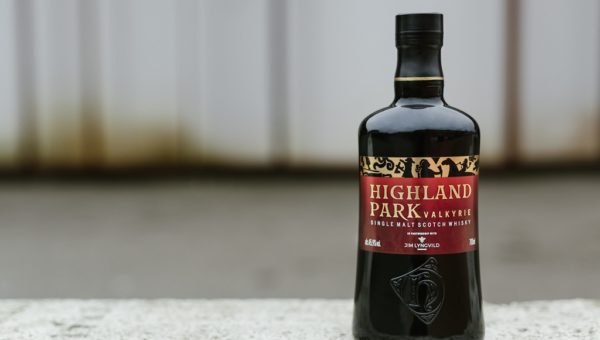 Using embossed metallic detailing, he represents the Valkyries as shield-maidens of Odin, offering their god a drink of mead from a curved horn. The larger illustration features a winged Valkyrie with coiled hair and a necklace that pays homage to the goddess Freya's magical Brisingamen torc ( necklace). " I am fiercely proud of my viking ancestry and connections to the islands of Orkney. Working with Highland Park on the new viking legend series has been an honour and a unique opportunity to depict the ancient Norse myths and legends, so revered in viking culture to a new, contemporary audience", says Jim Lyngvild.
Highland Park Brand Director, Jason Craig, added, " We've enjoyed delving deeper into Orkney's history and heritage for the re-imagined design of the core range and the new Viking Legend series; which culminates in this exciting new collaboration with bona fide 21st century viking, Jim Lyngvild. The Valkyrie single malt whisky, created by our Master Whisky Maker, Gordon Motion, dials up more of our smoky notes by incorporating more of our heathery peated malt. This creates a richer, fuller phenolic note that has balance due to the sweeter, heathery character of our moorland peat but is a slight departure from our core 12 year Old whisky."
Highland Park Valkyrie is priced at S$ 165 (before GST)