Indulge in a decadent Sunday Brunch and Bubbly affair at 15 Stamford by Alvin Leung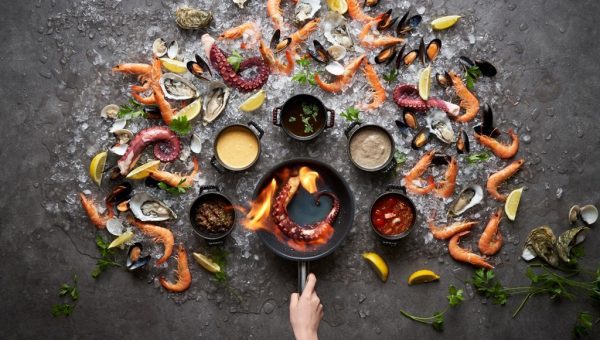 Premium quality meats, pristine fresh seafood, bottomless glasses of bubbly
CONTENT: Yiew Kai Jie
Get ready to indulge in what might be the most ridiculously excessive brunch session yet with 15 Stamford by Alvin Leung's new Fancy at 15 Sunday Brunch programme! This brunch will give guests a reason to get out of bed early on Sundays in order to indulge in the thickest, juiciest meats along with a wide assortment of seafood, appetizers and desserts.
The chef in charge of whipping up this magnificent feat is Chef Douglas Tay, who is well known for being the former Chef de Cuisine of the One-Michelin star restaurant Osia Steak and Seafood Grill at Sentosa. He was widely known to be the chef who led Osia to be the first restaurant specialising in Australian cuisine to be awarded the Michelin star in the history of the Michelin guide. The brunch provides the perfect opportunity for any food connoisseur to taste Chef Douglas and Chef Alvin's breakfast-inspired dishes that will be based on the freshest seasonal products made available.
Start off with an array of freshly shucked oysters and pick from a wide strip of f a charcuterie board of dried premium meats that include air-dried wagyu beef and jamon iberico.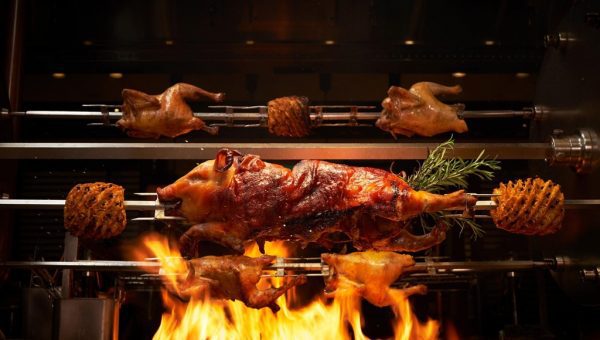 The private dining room will play host to an entire section of breads, cheeses and salads- for guests who prefer a light start to their meal before easing into the heavier main courses. Seafood lovers can dive into the sashimi section as a wide array of fish sich as hamachi, salmon, tuna akami and yellowtail amberjack ceviche will be present alongside a wide variety of condiments to go along with the raw proteins.
Moving onto the hot food section, fresh pasta and a delicious seafood stew containing generous amounts of ingredients will be cooked to order to ensure that guests will be able to enjoy the rich flavour of the pasta and the sweetness of the seafood.
In the kitchen, a wide array of succulent meats are cooked over the restaurant's signature rotisserie iron grill on top of an open flame. Guests will be able to indulge in wagyu beef that comes in various cuts such as the oyster blade, striploin and tomahawk steak that will provide varying amounts of fat and flavour to satisfy any meat lover's craving for red meat! In case the spread of red meat is not enough, seasonal fishes such as trout or barramudi will be served alongside spring chickens, legs of lamb and whole suckling pigs. All of the proteins will be served whole- fresh from the rotisserie! To go along with all of the protein, there are a medley of side dishes that include roasted potatoes with chorizos and scallions, charred green asparagus and an indulgent foie gras station.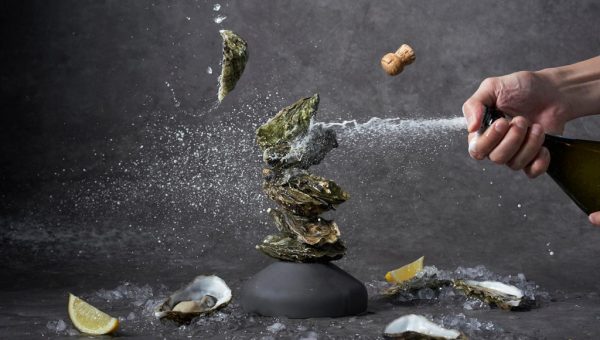 No brunch session is complete without desserts as another private room is dedicated to housing the wide array of sweet treats. A live station stands by to prepare a fresh crepe on the spot that will go well with the banana rum raisin and peanut butter ice cream. Other sweets include yuzu raspberry tarts, gula melaka creme brulee, assorted macarons and tons of other sweet treats that leave most guests with a sugar high!
The Fancy Sunday Brunch is priced at $148 inclusive of free flow of soft drinks, juices and mocktails. For free flow of champagnes, red wines, white wines and beers, the brunch will be priced at $168. It will take place every Sunday from 12pm to 3pm.
15 Stamford by Alvin Leung is located at The Capitol Kempinski Hotel, 15 Stamford Road, Singapore 178906.
For reservations, please call: +65 67156871