Indulge in Heritage Inspired "Signature Class" Dishes at the newly refurbished Orchard Cafe at Orchard Hotel Singapore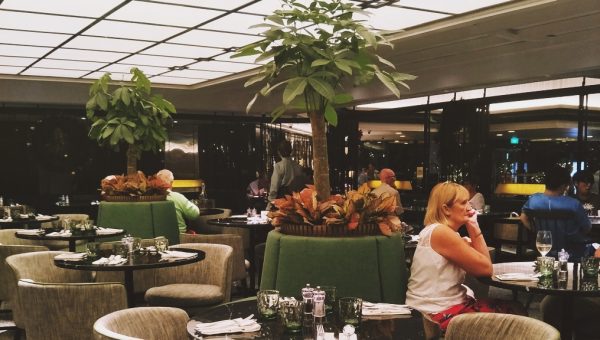 CONTENT: Andrew Kho
IMAGE: Kevin Cheung for Luxe Multimedia
Orchard Hotel Singapore's renowned all-day dining restaurant, The Orchard Cafe has re-opened after undergoing a multi million-dollar face-lift with a tropical-inspired palette of green and grey tones. The new café now also boasts a vibrant and chic garden vibe which reminisce the earlier era in 1800s where Orchard Road got its name from. The popular road now was once lined with large swathes of nutmeg, pepper and fruit orchard plantations that the road once led to. Other sources attribute the name to Mr. Orchard, a gardener and the owner of plantations which were located at the corner of present-day Scotts road and Orchard road.
The Signature Class Dishes
Heeding the national call for keeping Singapore's unique heritage of ethnic dishes alive, The Orchard Cafe introduces an all-new Signature Class buffet spread which consists of favourites -many of which are fast disappearing from Singapore's foodscapes.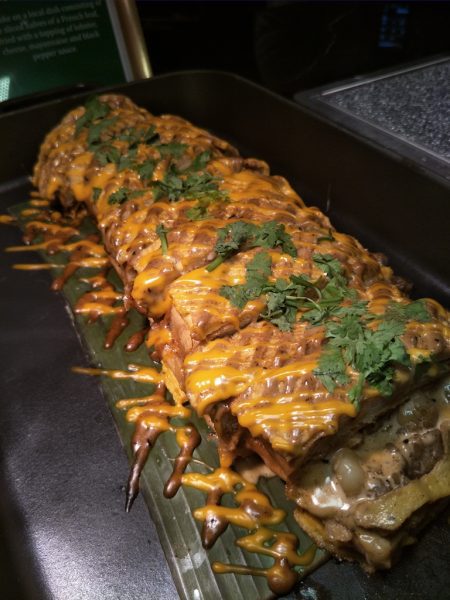 Some of the Signature Class dishes that you must try is the Tau Kwa Pau – deep-fried Tau Kwa stuffed with overflowing chopped egg, fried yam, cucumber and fish cake served with braised duck sauce, Prawn Noodle Soup – piping hot bowl of freshly-prepared noodles and broth which is available on rotation, Braised Pork Knuckle Bee Hoon served in leaf pocket – a fragrant, irresistible rendition of the evergreen Hokkien dish that's sure to fulfill cravings for those childhood tastes and memories. and Lobster Roti John – Orchard Cafe's take on this local dish consisting of sliced halves of French loaf, fried with a topping of lobster, cheese, mayonnaise and black pepper sauce.
Signature Class Sambal Sauces
The Orchard Cafe presents a selection of eight fiery mouth watering list of chilli sauces from the Sambal Udang Kering, Sambal Belado, Sambal Ikan Bilis, Sambal Ijo, Sambal Balachan, Mango Sambal, Pineapple Sambal and Lime Sambal. Diners are encouraged to mix and match the dips and take as much dips as you want to pair with the wide array of dishes at the restaurant. This specially curated selection harks back to decades-old, tried-and-tested recipes by the restaurant's local chefs, as the restaurant looks to bring diners the flavours of Singapore's yesteryear culinary traditions.
Heritage Inspired Desserts
The Orchard Cafe has an all new dessert bar which features heritage Peranakan and Malay Kueh and cakes that is available on rotation as well as Signature Class creations such as Gula Melaka Crème Brûlée, Ondeh Chiffon Cake, and an indulgent, must-try Chendol featuring Gula Melaka-flavoured ice shavings. The ice-cream section with a "Design Your Own Sundae" is just around the corner for those who couldn't get enough of the sweet treats at the counter.
A Signature Class Buffet is priced from $58++ (Adults) / $16.00 (Child) onwards.
The Orchard Cafe's four-month renovation is a key part of Orchard Hotel Singapore's extensive enhancement campaign.
The Orchard Cafe is located at: Orchard Hotel Singapore, 442 Orchard Road, Singapore 238879
For reservations, please call +65 6739 6565 or email orchardcafe.ohs@millenniumhotels.com.