Indulge In One Michelin-starred Vianney Massot Restaurant Takeaway Meal in the Comfort of Your Home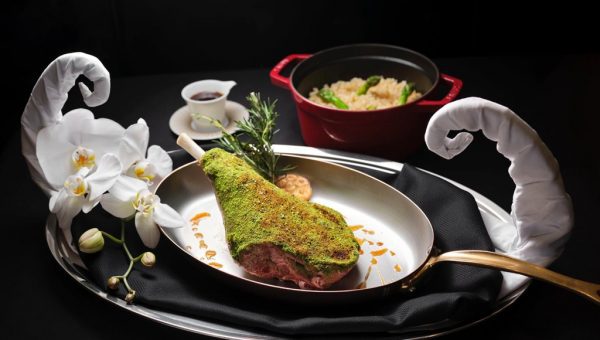 With the Circuit Breaker in place, one Michelin starred Vianney Massot Restaurant is offering an exquisite L'Agneau de lait takeaway set.

The specially curated set features legs of the exceptional milk-fed lamb from Pyrenees, pan-seared then slow-roasted to juicy perfection. Produced by Mr Jean Denaux, these lambs are reared in the mountains of pyrenees until 15kg in weight.

Accompanying the meat is a bed of al dente and fragrant pilaf rice. Pair it with a basket of mini croissant and baguette, all crusty, fluffy and freshly made – compliments from the chef! The set caters to four to five pax, and goes at S$200++. Further up the indulgence by ordering an additional tarte aux fraises and a bottle of red wine!

To order, please call +65 6909 6360 or email reservations@vianneymassot.com one day in advance. Delivery fee applies.