KU DÉ TA Singapore Celebrates its Third Anniversary with new Executive Chef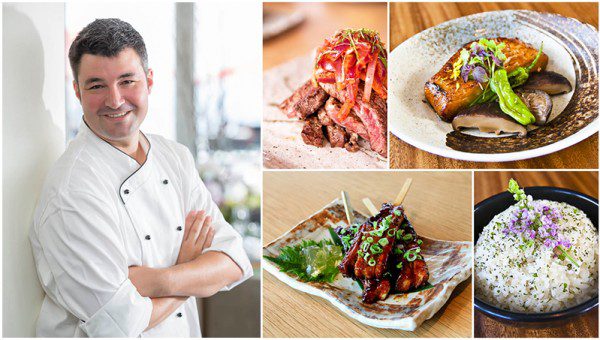 Celebrate KU DÉ TA Singapore's third anniversary on 12th September 2013 with their 3rd Anniversary Signature Menu at the Restaurant helmed by new Executive Chef Frederic Faucheux, previously from international Japanese restaurant chain Nobu, and free flow champagne and canapés at the club lounge.
Experience top notch Modern Asian culinary finesse as new Executive Chef Frederic Faucheux prepares a exclusive gourmet line-up which includes the restaurant's signature dishes such as Yutaka Roll, Pork Belly Lollipop, Roasted Black Cod and the US Prime 'Brandt Beef' Ribeye. On 12 September 2013, Guests will receive a complimentary glass of Louis Roederer Brut Premier champagne with every order of KU DÉ TA 3rd Anniversary Signature Menu. This exclusive menu will be available from 1 September until 15 September 2013.
From 9pm onwards, the party shifts to KU DÉ TA Club Lounge where invited guests will be living it up fabulously with free flow canapés and champagne from 9pm to 11pm. The event will also be open to public without cover charge.
The celebration goes viral as fans of KU DÉ TA Singapore's Facebook and Instagram page will also stand a chance to win a KU DÉ TA dinner experience for four. The social media campaign will run from 19 August 2013 with the lucky winner revealed on 9 September 2013.
KU DÉ TA, Sky Park at Marina Bay Sands, Tower 3, 1 Bayfront Avenue Singapore 018971, +65 6688 7688, www.kudeta.com.sg