Lagardère Travel Retail Singapore and Godiva Launch the Gold Discovery Collection in Style with a Chocolate Fashion Show
Lagardère Travel Retail Singapore is delighted to partner Belgian chocolatier Godiva to stage the extraordinary Chocolate Fashion Show in Changi Airport Terminal 2 transit, in conjunction with the launch of Godiva Gold Discovery, the chocolatier's latest luxury collection.
The Chocolate Fashion Show presents three astonishing dresses created by contemporary designer Anne-Sophie Cochevelou, which combine state-of-the-art fashion and representations of Godiva's iconic chocolate boxes, including the new Gold Discovery Collection.
The first-ever staging in an Airport, the presentation promises to elevate the travel retail experience and introduce stunning fashion masterpieces to travellers from all over the world. Visitors to Changi Airport can look forward to shopping for decadent chocolates and at the same time, be delighted by Godiva's artistry and creativity.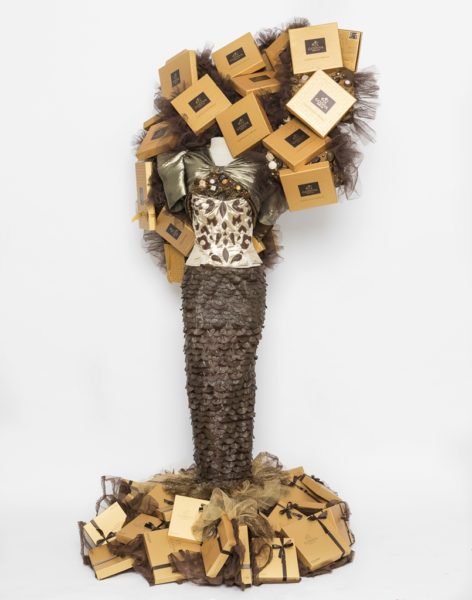 The Tradition to Modernity Showpiece Dress is displayed artistically on a static mannequin that can be admired from all angles by passing shoppers and travellers. Classic Gold Collection boxes edge the hem; the skirt is formed by triangular brown godets, and the bodice of Godiva Coeur-like lace; an array of new Gold Discovery boxes form the collar, and imitation chocolates decorate the headpiece.
The Empress Dress, with bustles of Gold Discovery boxes and garlands of chocolates, adorns a model in a photo booth to encourage shoppers to pose for a free instant photo 'wearing' the dress, upon purchase of a box of Gold Discovery or two boxes of Gold Ballotin. The Heart of the Collection Dress is decorated ingeniously with Coeur Grand and Iconique gift boxes.
Around the stage are beautiful displays of Godiva Gold Discovery, where a trained hostess engages with shoppers and offers samples during peak times.
Commenting on the collaboration, Mr Louis Dambrine, CEO Lagardère Travel Retail Singapore & Malaysia shares: "Our great partners Godiva and Changi Airport Group welcome Gold Discovery collection into our stores, with an initiative that is stylish and incredibly artistic. We aim to satisfy every traveller's need and are committed to exceeding all expectations. To this end, we believe that the fashion presentation will let travellers discover and experience chocolate through a very different experience."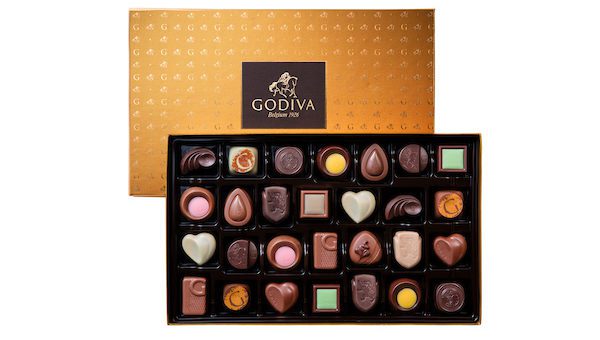 This collaboration is a tripartite partnership between Changi Airport Group, Lagardère Travel Retail Singapore and Godiva. The Chocolate Fashion Show is located at Terminal 2 transit, and will be exhibited from 20 January 2018 till 28 February 2018.
Retailing at S$102.20 (Duty Free Price), the Godiva Gold Discovery will be available in selected SO Chocolate and The Chocolatier shops in Singapore Changi Airport Terminal 2 transit.